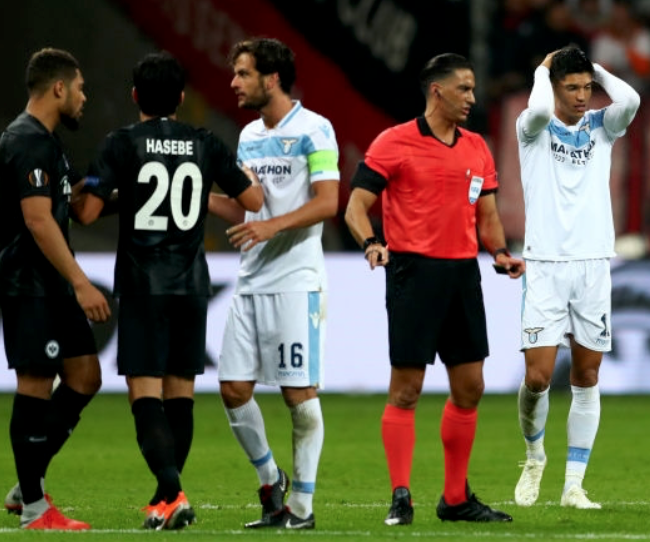 Matchday 2 of the UEFA Europa League was quite the blow for Lazio. After winning five consecutive matches, they tumbled backwards losing 3-1 in their own Stadio Olimpico, in the Derby della Capitale on September 29th. Just five days before the European clash with Eintracht Frankfurt in Germany, biancocelesti fans were outraged and wanted a better performance from the squad. The ideal chance at redemption, Simone Inzaghi's side failed once again in a 4-1 thrashing.
A huge factor in this loss was based on the fact that Lazio were playing with 9-men. Off a corner at the end of the first half, down 2-1, Dusan Basta sat at the top of the 18-yard box. As the ball flew in, it escaped him and Eintracht looked to be off on the counter, that is until already yellow-carded Basta decided to intervene, throwing him to the ground. He received a second yellow and was consequentially sent off, much to Laziali's agony. Following this, things only got worse as Joaquin Correa slid into a challenge studs up to receive a straight red card at the start of the second half.
Now it has been made official: both Basta and Correa have received disciplinary actions for their red card's on October 4th and will be suspended for just one match. This will come against Marseille on Thursday, October 25th; it is ideal to note that Correa escaped a multiple match ban and was only given the minimum penalty by UEFA.