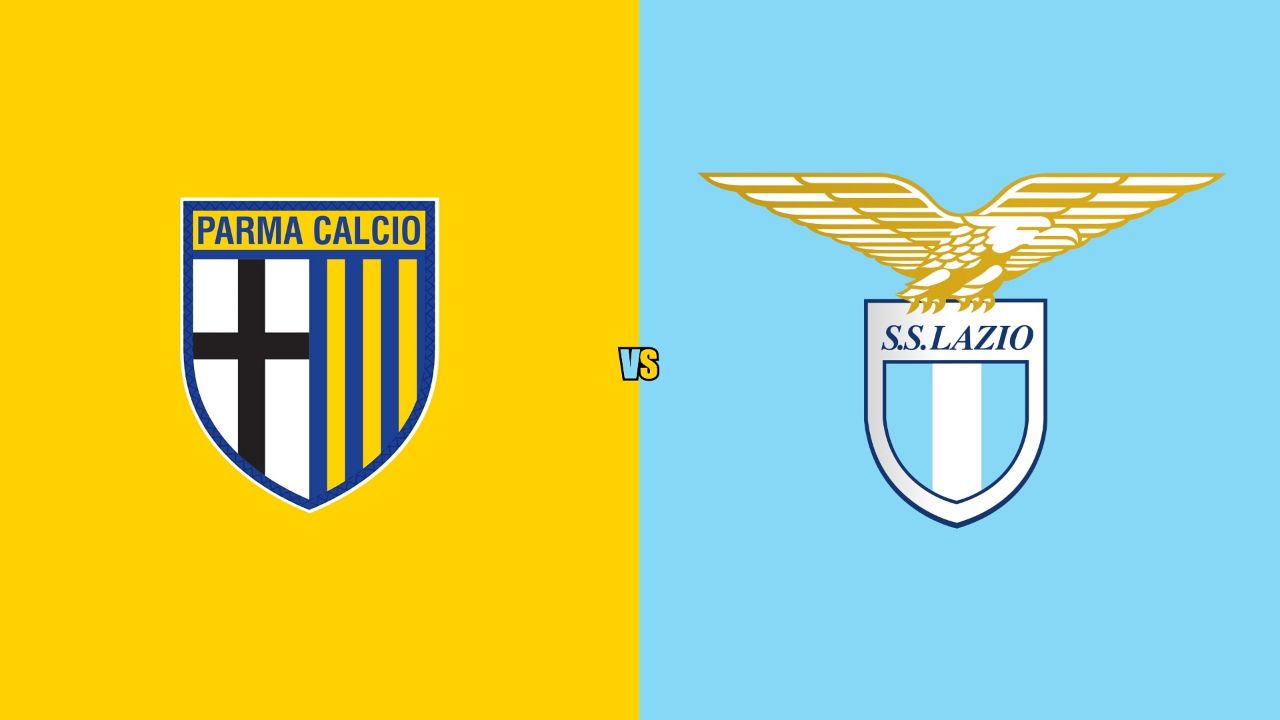 Parma vs Lazio took place this afternoon, with the match finishing 2-0 to Lazio. Parma played defensively at it took Lazio 80 minutes to break through, when Ciro Immobile found the net from the penalty spot after a foul on Valon Berisha by Riccardo Gagliolo. In injury time, substitute Joaquin Correa found the net after an assist from Ciro Immobile. However, Lazio wasted a lot of opportunities, with Ciro Immobile having two more fantastic chances to score, one before and one after his penalty kick. Join TheLaziali.com as we provide a full match report, analysis and player ratings of Parma vs Lazio.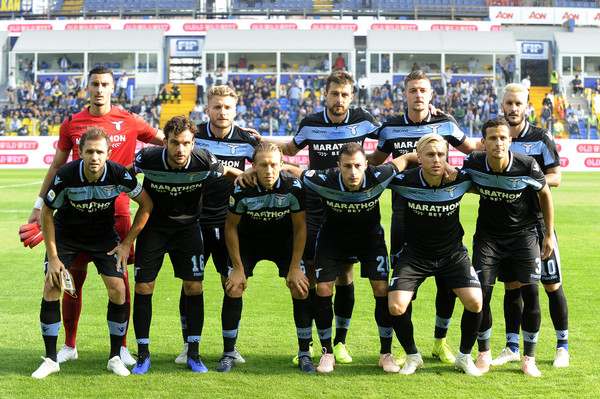 The match had a slow but open start, with both sides finding early opportunities. Riccardo Gagliolo had a half chance for Parma in the 5th minute and Senad Lulic had Lazio's first good opportunity in the 17th minute, having a shot blast wide from the edge of the box. Just a minute later, Ciro Immobile had his first attempt on goal yet failed to truly test Sepe in the Parma goal. Lazio controlled the ball for the first twenty minutes of the match but found themselves caught on the counter, Luiz Felipe making an error which nearly put Parma through on goal. In the first half, Immobile and Luis Alberto started rediscovering some of their old chemistry, yet the final ball was often missing. Parma sat back when they did not have the ball, often having eight or nine outfield players behind the ball when defending.
The clear and immediate issue for Lazio defensively was the amount of space Parma had going forward. The advanced positions of both Patric and Senad Lulic on either flank left space out wide, which was often covered by Stefan Radu or Luiz Felipe; when either man was not pressing Parma's midfield. This press left big holes in the Lazio defence yet, luckily for the Biancocelesti, these moments were not too frequent.
Lazio applied more pressure as the first half dragged on. Senad Lulic was a constant threat from the left, dribbling past Parma players on more than one occasion. Patric had a good chance for Lazio, volleyed straight at Luigi Sepe. At the break, Lazio had the upper hand – pinging the ball around with confidence and finding the space to create opportunities. Parma were still getting their counter-attacking opportunities but the Lazio defence did well to cover the gaps towards the end of the half.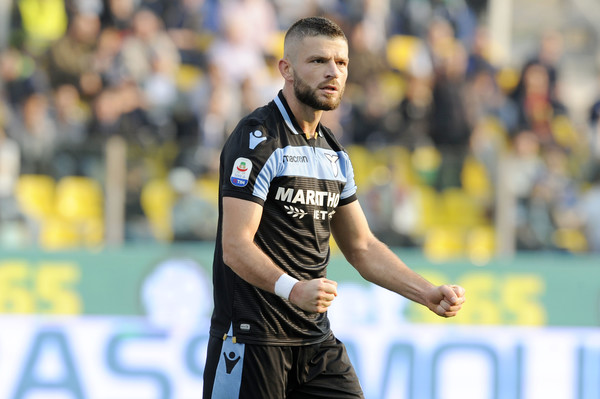 Lazio started the second half with the same intent shown at the end of the first. The Biancocelesti created countless opportunities but nothing more than half-chances. Lulic lost his power and pace as the game went on, Patric still playing well but often shooting rather than holding the ball and picking out a pass in the box. Joaquin Correa and Valon Berisha both came on in the 57th minute. Berisha showed some bright moments but often held on to the ball for too long, taking the sting out of attacks. Correa hardly touched the ball in his first 15 minutes on the pitch. Parma continued to sit back and wait for opportunities to counter Lazio.
Where Lazio lacked most going forward was a lack of players in support. It was often just Immobile and Patric in the box, with midfielders lingering on the edge, Luis Alberto metaphorically missing and Joaquin Correa out wide. There was plenty of space for Lazio in the middle but Parma dug in and showed their strength defensively. Parma's counter-attacks were dealt with much more competently by Lazio in the second half,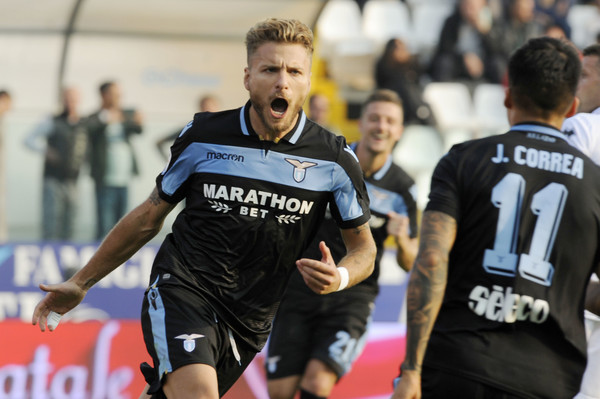 Lazio finally found the net from the penalty spot in the 80th minute, Ciro Immobile converting the kick after a foul on Valon Berisha by Gagliolo. From here, the game opened up – Parma throwing far more into the game, pushing players forward instead of sitting behind the ball – as they had been for near-enough 80 minutes prior. Lazio had another good chance in the last ten minutes, with Ciro Immobile having a shot saved by Luigi Sepe from inside the box – after a fantastic piece of build-up play from Joaquin Correa. Lazio's final substitution saw Patric come off for Adam Marusic, for the 3 minutes of added time. Deep into injury time, Lazio had one more counter-attack, which they finished through Joaquin Correa – after a pass from Ciro Immobile.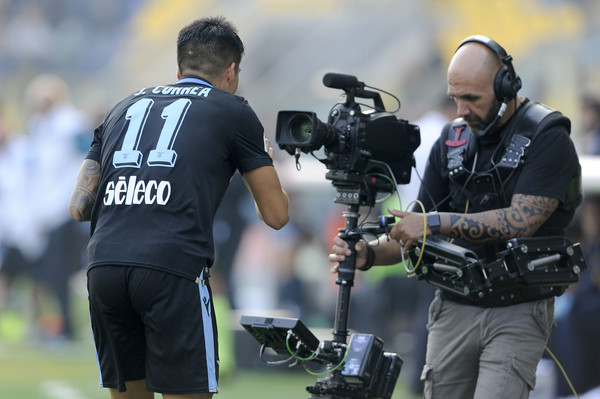 All in all, Lazio probably should have won by more. The Biancocelesti had at least three or four 'clear cut' chances – with Immobile missing two in particular. The boys did enough to return to Rome with three points today, against a team which Inter Milan lost to at San Siro. Parma vs Lazio was a tough clash for Inzaghi's men but, all things considered, they put in a good show.
Written by: Sam Wilson (@snhw_)
Parma vs Lazio Opinion:
Lazio good creating chances in the attacking third (just missing that final touch), but sometimes leaving themselves vulnerable on defense (on the counter).
Good pressing to keep Parma in their own half and away from our goal for most of the match.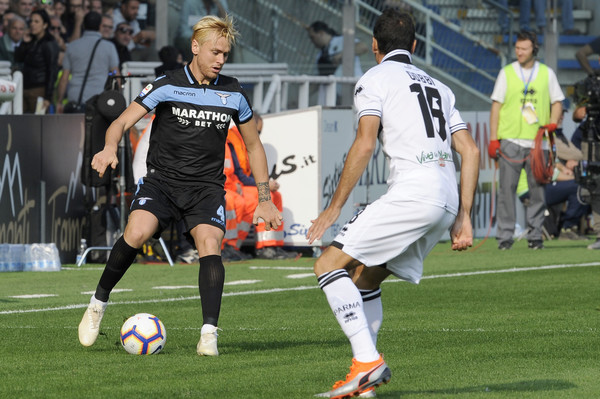 Patric (only non-regular starter) was an adequate replacement for Marusic: with more time starting he could possibly give Inzaghi a challenge in choosing who will play more often (Marusic a hard worker, but Patric creates more chances with early crosses and getting higher up the pitch, although a poor attitude when things don't go his way).
Luis Alberto failed to perform once again (replaced early in the second half on a yellow card) – just can't seem to find former self. Even set-pieces poor.
Satisfied with Milinkovic-Savic, played well, winning balls in the air and controlling left side/center of midfield.
Inzaghi right to substitute Luis Alberto for Joaquin Correa, however, the Argentine did not make a big impact on the match until the build-up to Immobile's penalty. Then woke up. Scored the final goal to secure the victory.
Good to see Valon Berisha given a chance once again after strong performances in International Break. He was fouled to allow Lazio to go up 1-0 with 10' left.
Happy for Immobile to score. His sixth goal of the season with a confident penalty. Assisted the final goal of the match.
Left it late, but Lazio did what they came to do. 3 points in the bag.
Words by: Steven Moore (@S_K_MOORE)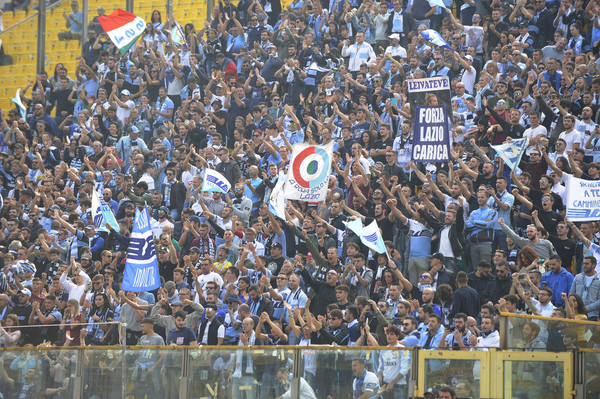 Parma vs Lazio player ratings:
Strakosha 6.5
Radu 6.5
Acerbi 6.5
Luiz Felipe 6.5
Senad Lulic 7.5
Milinkovic-Savic 6.5
Marco Parolo 6.5
Lucas Leiva 6.5 (Valon Berisha 7)
Patric 7.5 (Adam Marusic N/A)
Luis Alberto 6 (Joaquin Correa 7.5)
Ciro Immobile 7.5
If you like what we do, support us on Patreon. We ask for just the price of a cup of coffee each month to help us cover the costs involved with running the website!
Check out our YouTube channel!
For more reports, exclusive news and features, visit our homepage!