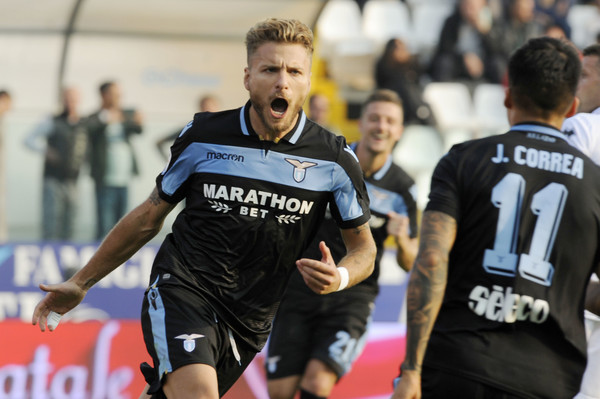 In Matchday 3 of the UEFA Europa League, Lazio beat Marseille at the Stade Vélodrome and created a good margin in the standings between the French side and Apollon Limassol, who currently sit at the bottom of the table with 1 point each. At the end of the match, biancocelesti Italian attacker Ciro Immobile spoke to the Lazio Style Channel microphones.
"It was beautiful tonight, I have to congratulate the team because it was not easy to come and play this game. It was essential for the progression and we played great, reacting after their goal and responding immediately. I'm proud of 100 matches with this club, with a goal it would have been perfect. Lazio is a family for me, I feel at home. We hold tight to these six points that give us the opportunity to look confidently on the matches ahead. When you're fine mentally it's easier to close the spaces, we made the perfect match thanks to the work of the coach and the staff. We completed this result before a very important match with Inter, as early as tomorrow morning we will begin to prepare it."
"Against Inter is a very important game, we want to get nice revenge compared to last year in front of our people. The success of tonight gives us great motivation and confidence. The challenge lost in May was a bad blow and we took it back until the beginning of the season, but football is made of victories and defeats. Now let's look forward: Inter is a very strong team built to win, but we do not want to be less than them."
"The agreement with Caicedo? Felipe is a worker, a serious boy who has always been ready. I can say the same about Luis and Correa,
we need everyone from here to the end of the championship. Marusic? I'm happy for him, he was not having a good time. He got back into the game after two benches and found the goal of tranquility".
Finally Immobile spoke about the moments of tension in terms of the arrival at the stadium: "We suffered some damage to the bus and we were a bit scared. Now we hope nothing happened after the match and that our fans went home safely".