https://gianlucadimarzio.com/it/lazio-infortuni-leiva-badelj-tempi-di-recupero-quando-tornano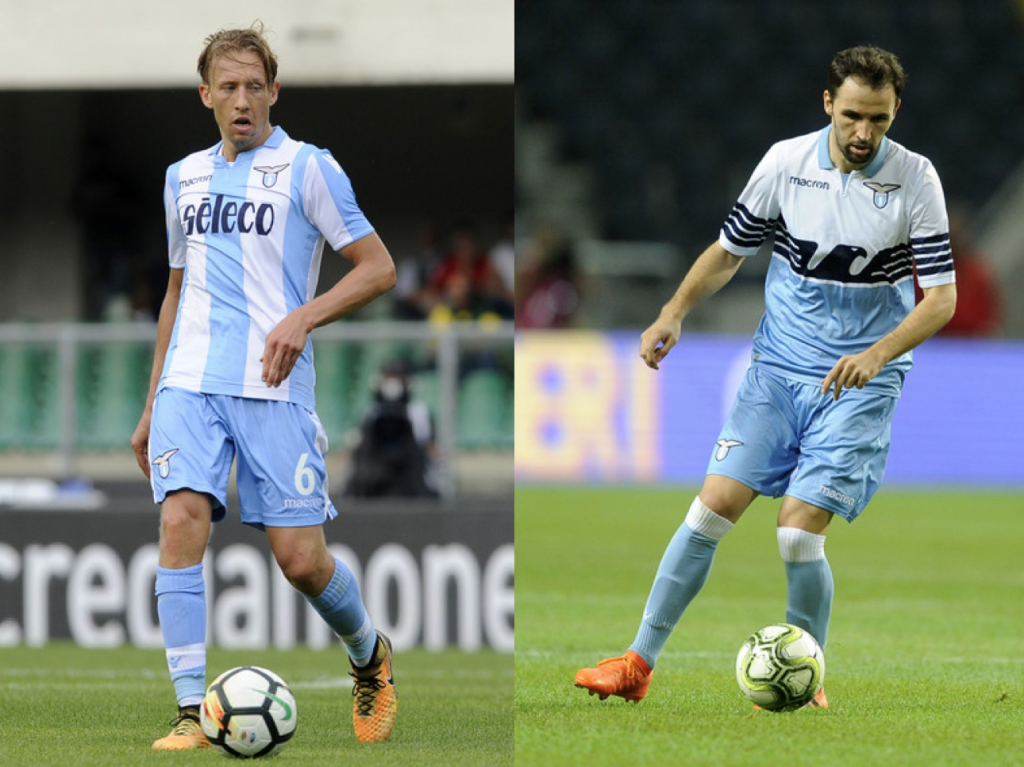 Lazio are at risk of losing both of their top-class and starting registas (deep-lying playmakers that play directly in front of the defensive back line). Both Lucas Leiva and Milan Badelj have recorded injuries that will jeopardize Simone Inzaghi's Lazio in the upcoming matches.
The former Liverpool veteran and Brazilian, who has 10 appearances between the Serie A TIM and Europa League (750 minutes of total play), risks a stop in play for longer than two weeks. The 31-year old came off in the 46′, just one minute after halftime, in the Europa League Matchday 3 clash against Marseille. He has already missed out on the Matchday 10 loss against Inter yesterday; a match in which he was truly missed.
The situation of the Croatian, who has 334 minutes of total play over 8 appearances this season, will be monitored in the next few hours. The 29-year old, who was replacing Lucas Leiva in yesterday's match, was forced to leave the pitch early due to injury, as he had to make way for third-string Danilo Cataldi (who came in and played terrifically).
Reporting the official news is Lazio's medical coordinator, Fabio Rodia, to Lazio Style Channel.
"The midfielder, Lucas Leiva, has completed the investigation of his injury yesterday: it showed a first-to-second degree injury to the right-thigh adductor. The Brazilian has already taken the appropriate therapies for a few days now. We plan to recover the number 6 biancoceleste on schedule. Milan Badelj, however, will be evaluated about 48-72 hours. The Croatian suffered a flexor problem, therefore, we wanted to stop his play as a precautionary measure".