Lazio traveled to the Stade Vélodrome last Thursday to face off with last season's Europa League finalists Marseille. Lazio came away with a hard-fought and important 3-1 victory but there was something different about their third jerseys.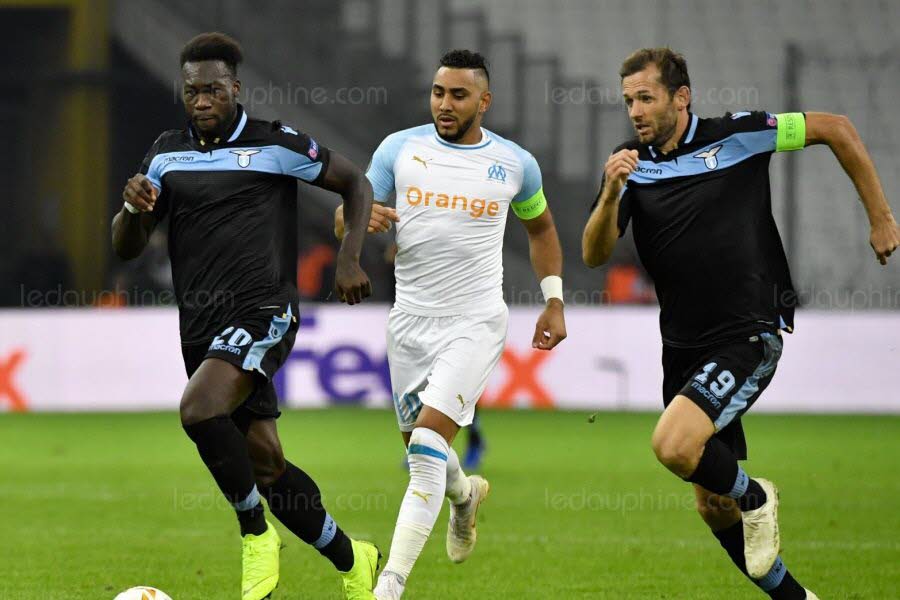 The third jerseys worn by the Biancocelesti were missing their sponsor Marathon Bet's logo. This is not the first time Marathon Bet have had trouble being allowed on Lazio's kits as this summer there were talks about their possible exclusion from the Lazio kit due to changing gambling advertisement laws in Italy.
In France, gambling companies cannot be displayed if they are active in and have a regular license granted by the State. Marathon Bet has both and Lazio's chosen third jerseys were donned without a sponsor.
This difference in the jersey did not seem to affect the team as they jumped out to an early lead and doubled their advantage early in the second half. Lazio played well defensively, and they were lucky to get strong performances out of Felipe Caicedo, who scored the game-winning goal, and Adam Marusic, who scored a late wonder goal to secure all three points.
Lazio's next Europa League fixture is a rematch with Marseille in the Stadio Olimpico and a win there would almost certainly guarantee the Biancocelesti's qualification into the knock-out stages.