Italy's Improved Performances Needs One Last Piece, Is It Time For Kean & Cutrone?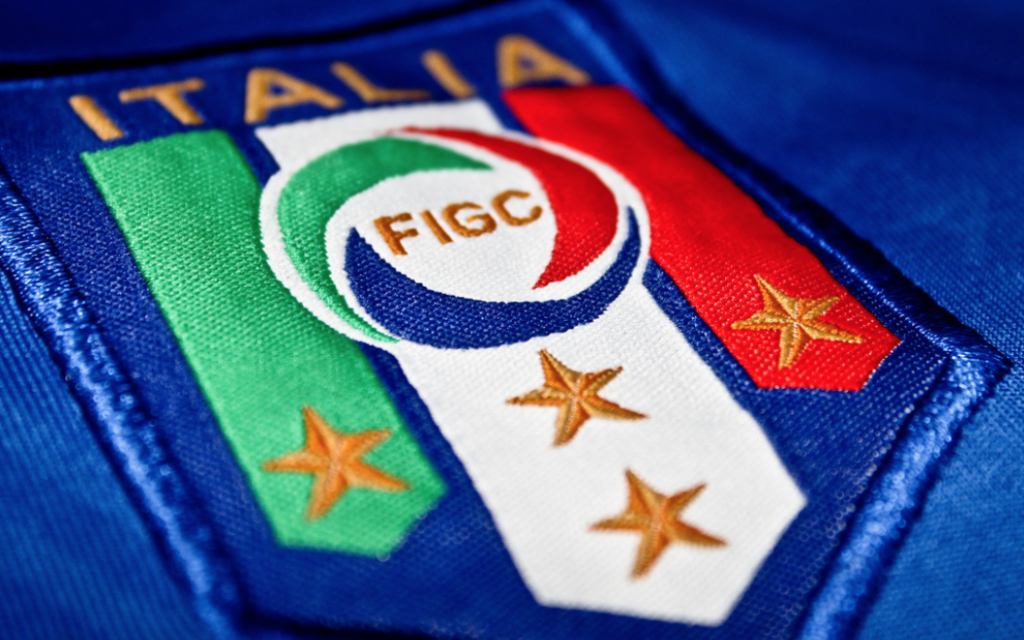 Looking at the three main sports pages in Italy this morning, the general consensus of the nation's performance last night versus Portugal was… the same. Milano based Gazzetta dello Sport stated, "Italy is there, but the goals?"; Roma based Corriere dello Sport stated, "No final four spot, but the Azzurri confirm improvement against Portugal"; and lastly,  Torino based Tuttosport stated, "A beautiful Italy, but without a striker". The somewhat ironic thing about this new Italy under manager Roberto Mancini is that Gli Azzurri has usually been known for its clinical nature in games, while not always playing the most attractive football.Italy was known for decades at being tight at the back, tough, steely, and creative in the midfield, and most importantly, taking its chances when they came along up front. This current team is very pleasing on the eye, so much so, that even people I know who usually look down on the Italian national team, labeling them as "boring, negative, and defensive", have actually enjoyed watching them play. Former playing and managerial legend Johan Cruyff once said: "quality without results is pointless, results without quality is boring". Italy's quality is there for all to see, but the results are not coming, at least not as of yet.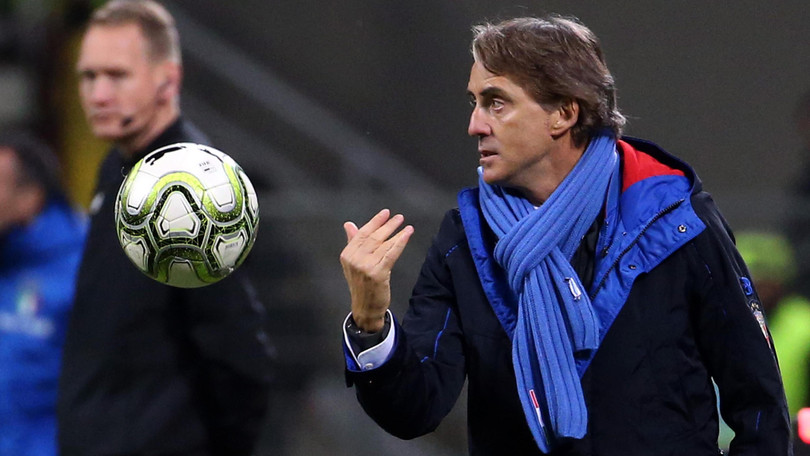 After the round robin stage of this newly formed UEFA Nations League, the 1968 European champions finished with five points from their four matches. They recorded just the one win, away versus Poland, while drawing two and losing one. Personally, I am not a big believer in statistics, but two goals scored in four games is not good enough! Want more irony? Off-course you do…
The one time Italy won in these four matches, they played without a recognized center forward. In Warsaw versus the Poles, Mancini started with a trident of Lorenzo Insigne-Federico Bernardeschi-Federico Chiesa, and it worked wonders. They constantly exchanged quick intricate passes, their combinations with the midfield trio of Nicolla Barella-Jorginho-Marco Verratti was a joy to see, they changed positions at times which confused the opposition. That was the best Italy performance since Euro 2016 versus Spain. That they had to wait until almost the last kick of the encounter to win, through a goal from left back Christian Biraghi was well deserved.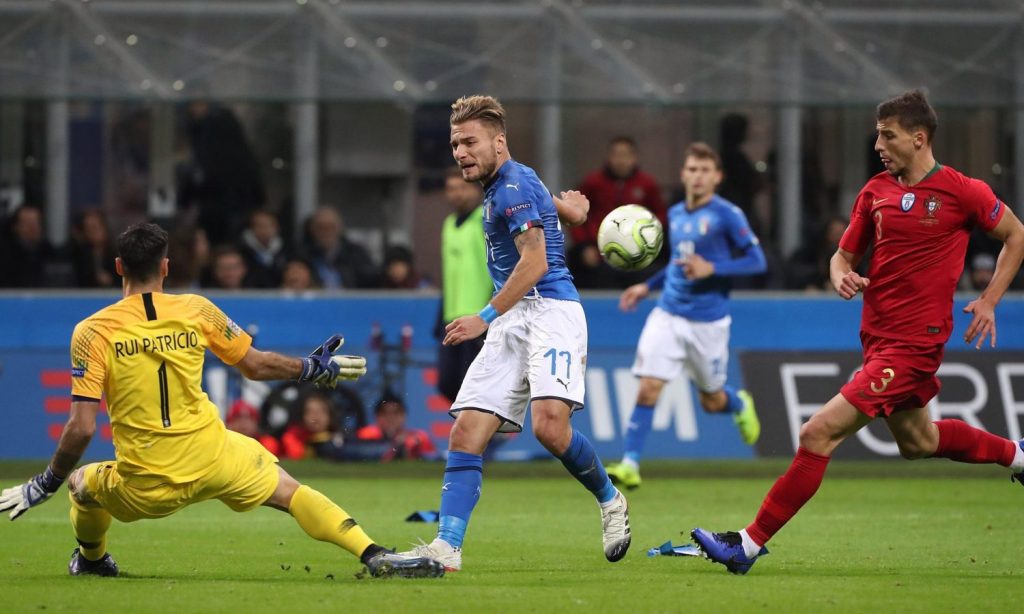 The midfield trio was again superb versus the Euro 2016 winners, and Verratti had probably his best game in an Italy shirt last night. His continued improved understanding with Jorginho and Barella has given Mancini a settled midfield to build the attacks from, while also protecting the defense. It's up front that Italy is sorely lacking that cutting edge. Italy has tried Mario Balotelli, Andrea Belotti, Ciro Immobile, and Kevin Lasagna as that one central striker, all with differing outcomes… Balotelli and Belotti were simply not good enough and were subsequently dropped for the last two games, Immobile keeps failing to transmit his Lazio form to the national team, and Lasagna has only just started, but did provide the flick on for Italy's winner versus Poland. Unless the first two recover their form with Nice and Torino respectively, I don't see them getting a recall from Mancini, while Immobile openly admitted after the game, that the lack of goals is weighing on him. The former Torino man has now gone eight games without a goal for his country and he missed two glorious chances against Portugal last night. So what does Mancini do going forward?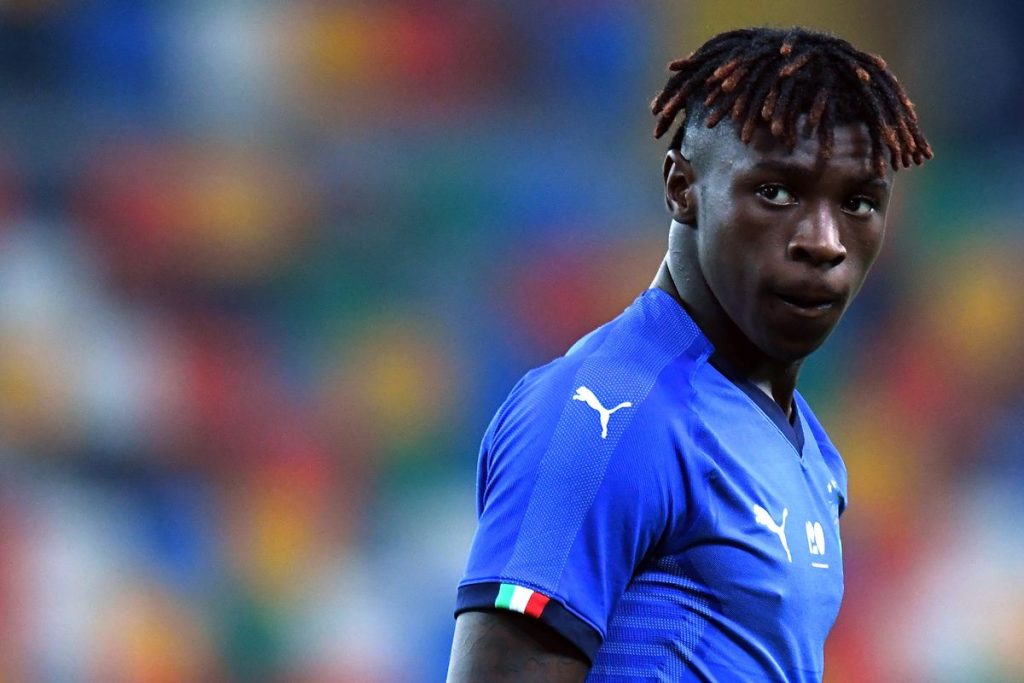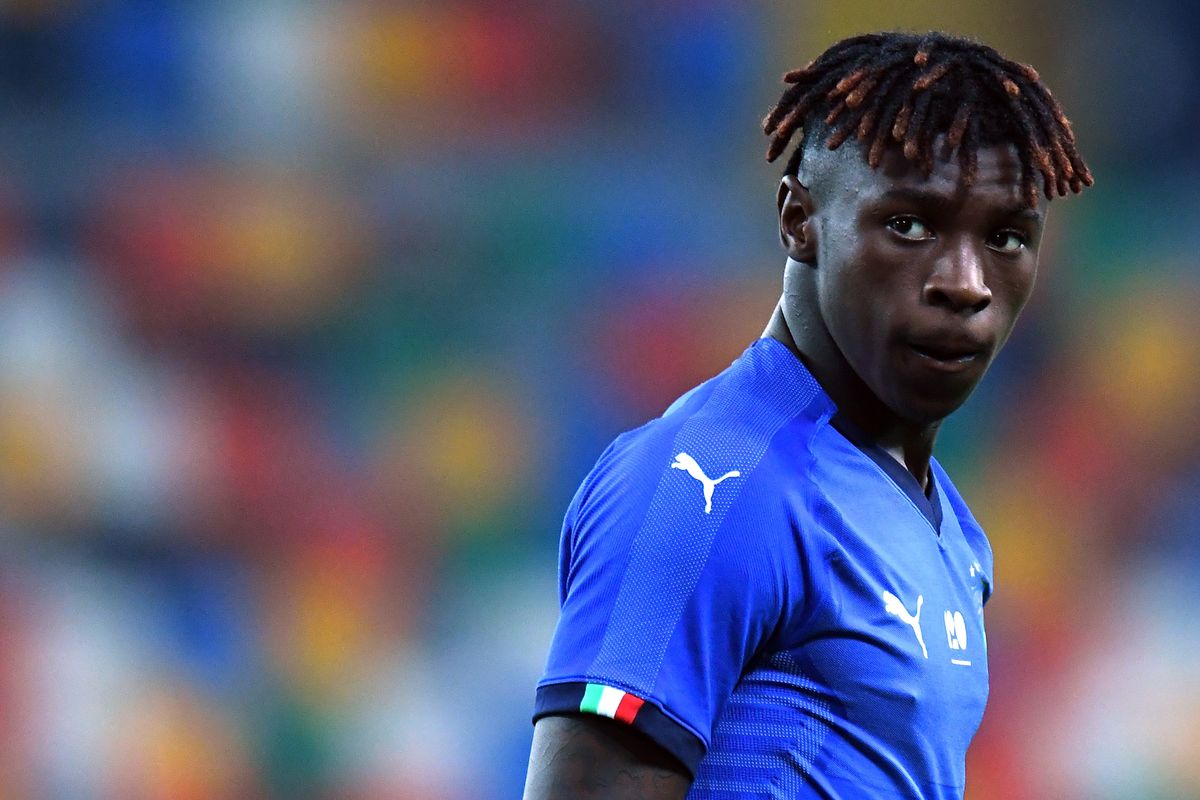 Well, the former Fiorentina, Lazio, Inter, and Manchester City manager has a few days to ponder that, with a friendly against the USA in Genk on Tuesday. Immobile has already been sent back to Rome, and 18-year old Juventus striker Moise Kean has been called up, although he was called up for the USA game even before last night's draw. The teenage scoring sensation has made just one appearance for La Vecchia Signora this season, but when he plays for the youth teams, he has been lethal. At this summer's Under-19 European Championships, he scored four times as Italy made it all the way to the final, including two in the final. At the Under-21 level this season, he already has two in three games, including Italy's lone goal in their 2-1 loss to England last week Thursday.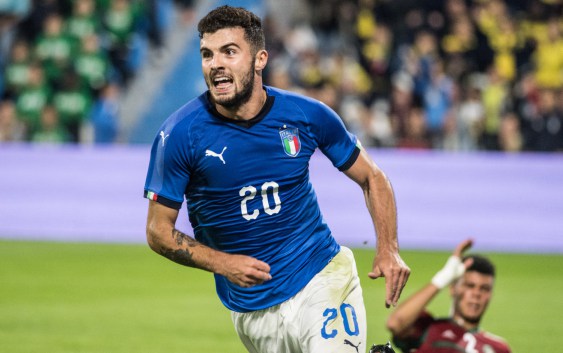 Another option is Patrick Cutrone. The Milan man made his international debut in March of this year versus Argentina, but has not appeared since, although he did suffer an injury when called up last time. He has also been suiting up with the Under-21's in recent times, but his performances for the Rossoneri means there is no point in Mancini holding him back anymore. The Como born player already has five goals this season for the seven times European champions, and that too when not being a regular starter. However, for these two youngsters, stats do not tell half the story…
Kean and Cutrone have elements to their game that has been missing from the national team for some time. Both are lively, quick, energetic, passionate and they are always on the go hounding the opposition defenders, these are attributes, that don't appear on the statistics sheet, but are vital to a successful team.
The Azzurri have made vast improvements under Mancini's reign so far, and they are playing with a swagger and style that has not been seen for a long time – all they need now is someone to fill that final piece of the puzzle up top.
You can follow Vijay Rahaman on Twitter @TriniSportsGuy