A Lazio defeat against Apollon Limassol and a victory for Eintracht Frankfurt over Marseille has decided Group H of the Europa League – the biancocelesti will finish second with the Germans securing first place, which means that Lazio will now have a stronger opponent to play when the draw for the knockout stages occurs on December 17th in Nyon, Switzerland.
Currently, Lazio would be drawn against one of the four relegated clubs from the Champions  League, Chelsea, Arsenal, Dynamo Kiev, FC Krasnodar, Genk, Eintracht Frankfurt, Villarreal, Real Betis, Dinamo Zagreb, Zenit, RB Salzburg, and Bayer Leverkusen. It is a tough choice to say which club would be the easiest for the Roman side to play, but the hope is that they can stay away from Chelsea, Arsenal, Zenit, and RB Salzburg (especially after the breakdown from last season) until later in the competition. Below are the rankings and last Matchdays of the Europa League groups and the current situation of the of the Champions League group stage.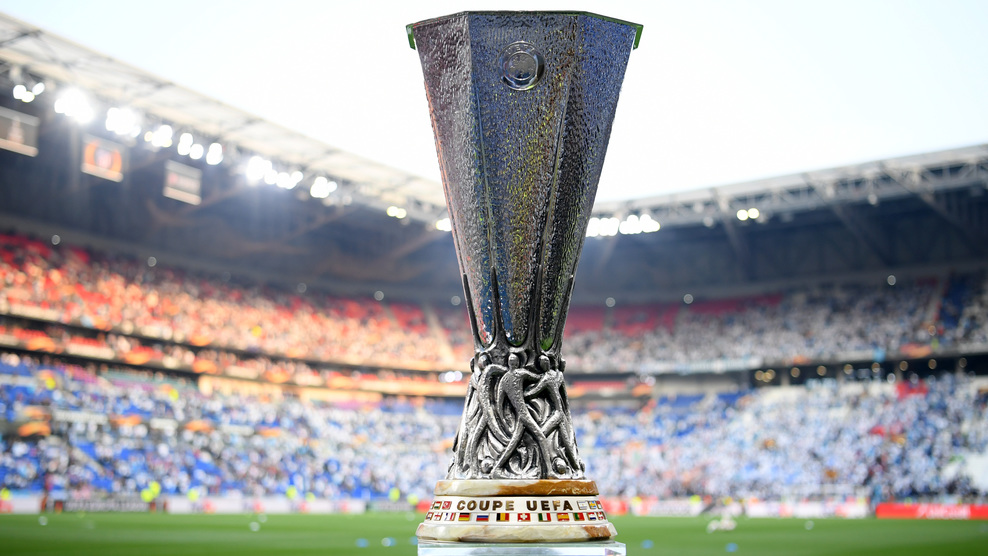 Europa League
Group A
Bayer Leverkusen 10, Zurich 9, AEK Larnaca 5, Ludogorec 3.
AEK Larnaca – Bayer Leverkusen
Ludogorec – Zurich
Group B
RB Salzburg 15, Celtic 9, RB Leipzig 6, Rosenborg 0.
RB Leipzig – Rosenborg
Celtic – Salzburg
Group C
Zenit St. Petersburg 11, Slavia Prague 7, Copenhagen 5, Bordeaux 4.
Copenhagen – Bordeaux
Slavia Prague – Zenit St. Petersburg
Group D
Dinamo Zagreb 13, Fenerbahce 8, Spartak Trnava 4, Anderlecht 2.
Spartak Trnava – Fenerbahce
Dinamo Zagreb – Anderlecht
Group E
Arsenal 13, Sporting Lisbon 10, Vorskla 3, Qarabag 3.
Sporting Lisbon – Vorskla
Arsenal – Qarabag
Group F
Real Betis 11, Milan 10, Olympiakos 7, Dudelange 0.
Dudelange – Real Betis
Olympiakos – Milan
Group G
Villarreal 7, Rapid Vienna 7, Rangers 6, Spartak Moscow 5.
Villarreal – Spartak Moscow
Rapid Vienna – Rangers
Group H
Eintracht Frankfurt 15, Lazio 9, Apollon Limassol 4, Marseille 1.
Lazio – Eintracht Frankfurt
Marseille – Apollon Limassol
Group I
Genk 8, Besiktas 7, Malmo 6, Sarpsborg 5.
Besiktas – Malmo
Genk – Sarpsborg
Group J
Krasnodar 12, Seville 9, Standard Liege 9, Akhisar Belediyespor 0.
Seville – Krasnodar
Akhisar Belediyespor – Standard Liege
Group K
Dynamo Kiev 11, Astana 8, Rennes 6, Jablonec 2.
Rennes – Astana
Dynamo Kiev – Jablonec
Group L
Chelsea 15, Bate Borisov 6, Mol Vidi 6, PAOK Thessaloniki 3.
PAOK Thessaloniki – Bate Borisov
Mol Vidi – Chelsea
Champions League
The situation of third-placed teams (in brackets is the goal difference in the case of equal points): Inter 7 points, Liverpool 6 points, Club Brugge 5 points (+1), Valencia 5 points (-1), Shakhtar 5 points (-8), Galatasaray 4 points (-2), Benfica 4 points (-6), Viktoria Plzen 4 points (-10).