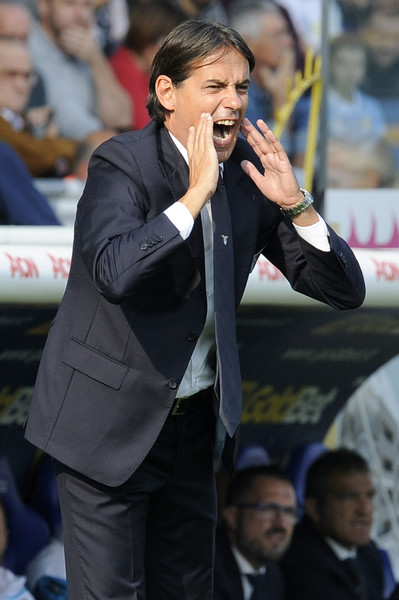 In Matchday 14 of the Serie A TIM, Lazio traveled to the Bentegodi in Verona to play Chievo. At the end of the match, Biancoceleste manager Simone Inzaghi spoke about the 1-1 draw to the Sky Sports Microphones.
"We had a bad approach which was not good. We finished the first half down a goal, but it was worse than that – we could not do anything. In the second half, there was a reaction of pride and we created so many chances. With a first half like we had today, however, it is now enough to win games. We have never played so badly under my management. The starters in the Europa League have even done better. I take responsibility".
"It worries me that we have had three consecutive draws; we have dropped 6 points. With this result, in the standings, we are no longer in fourth place. We knew about the victory of Milan and the clash tonight, so I expected more. We must take responsibility, we have a week to restart. We are no longer fourth, but fifth and we must, therefore, work harder."
"Defense to 4? Right now it's an alternative, then we'll see from match to match. Today went well with this formation."
"Correa? Like everyone else he had to do better in the first half, then in the second behind Immobile and Caicedo, he did better."
"I removed Radu because he was on a yellow, but today I wanted to remove them all."
"Retreat? Now, we will think of our mistakes calmly along with society. It is right to analyze this bad first half. We will have to be together and work hard. A complicated calendar awaits us, but we will have to be good and face it in the best way".