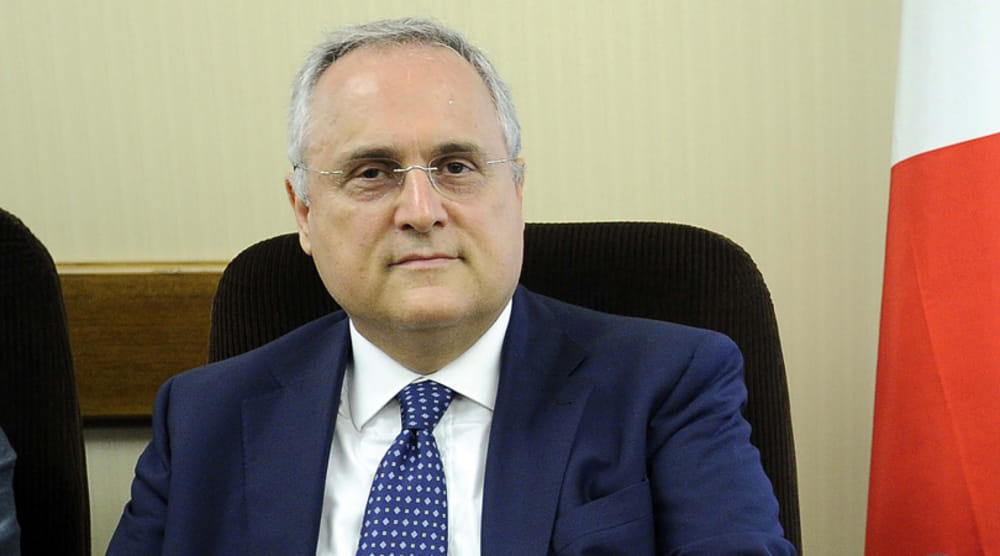 Lazio President Claudio Lotito was interviewed today in a press conference to take stock of the current situations surrounding the team. He explained the reasons for their choice to have a training retreat at Formello for five days and the relationships within the club.
"I have not spoken for four years and I have decided to do it today to clarify the relationships within our club. Simone Inzaghi will remain as the coach for the coming years, Igli Tare will also stay here and the same goes for the club manager Angelo Peruzzi. Let us clarify these situations: we are not transitory, but definitive. We have embarked on a path of infrastructural growth and goal achievement, giving our best effort to make the club and the results better. It may happen that some games do not go as planned, but this does not allow catastrophes or poor relationships to appear."
"There is respect for people and their roles – there is no dualism. We are a united group, a family based on true values and respect. I've never interfered with other people's tasks. The team is eligible to compete for the best positions in the league and Europe. I would like written communication, television, radio stations, to have respect for only the truth and not to destabilize an environment focused on objectives."
"The offers for important players will be evaluated only from a technical point of view. Offers have arrived in the summer that no president would have waived. We have established some ground rules and kept our word to them. The winter market will be a technical evaluation, we will see if and where to intervene".
"We did not expect the last three results, everybody knows this. Now we must make sure that they are not repeated. My state of mind? Similar to one of those who knows they have a Ferrari but travel at a reduced speed. It may happen that the machine is stopped and the important thing is to be conscious and find a solution to make it start again".