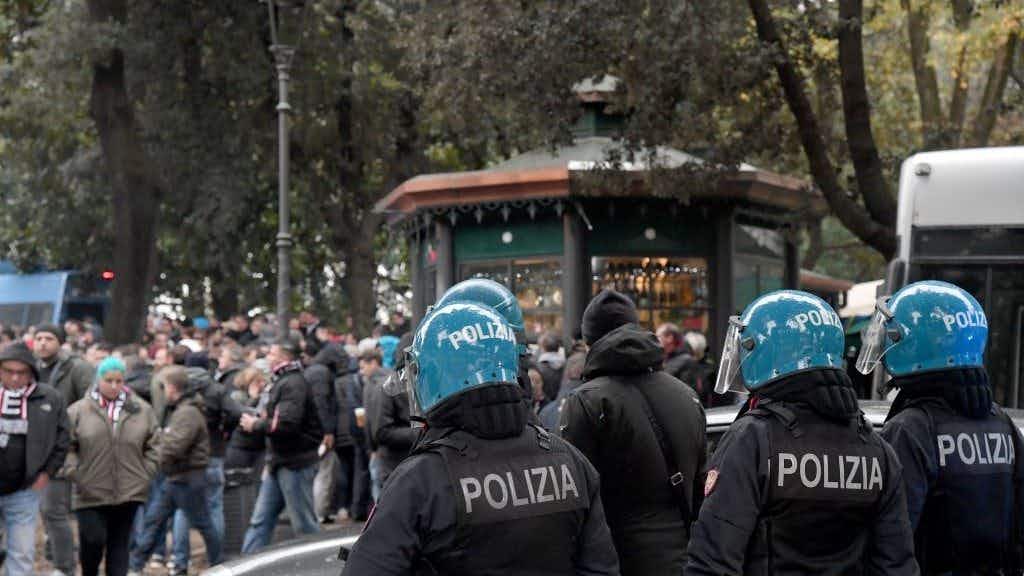 Before today's Europa Leauge match against Eintracht Frankfurt, the Italian police arrested five Eintracht supporters. According to the police they were looking for Lazio fans near the Stadio Olimpico, which they attacked with fireworks.
The Frankfurt fans also brought "Lazio Merda" scarves, which the local police partially confiscated in the city. Entering the stadium with such a scarf will be denied.
9000 visitors from Frankfurt are excepted at the last Europa League group stage match.
If you like what we do, support us on Patreon. We ask for just the price of a cup of coffee each month to help us cover the costs involved with running the website!
Follow us on Twitter!
Like us on Facebook!
For more reports, exclusive news and features, visit our homepage!