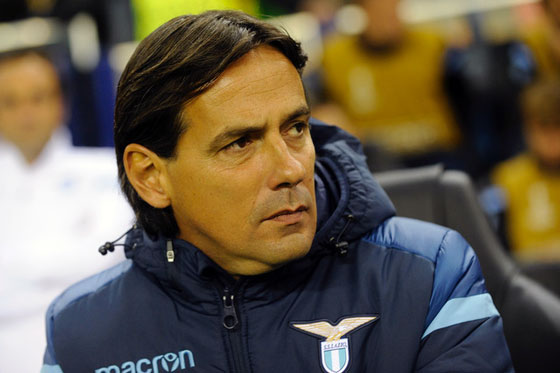 Simone Inzaghi has now become somewhat of a household name in Serie A circles, due to his reliance on the single striker. If we are to be completely honest, the last Serie A TIM club to truly be successful with a single frontman was AC Milan under Carlo Ancelotti's "Christmas Tree" 4-3-2-1 formation – a formation that could fit Lazio perfectly if they bother to sign stronger and more consistent full-backs.
Inzaghi As A Footballer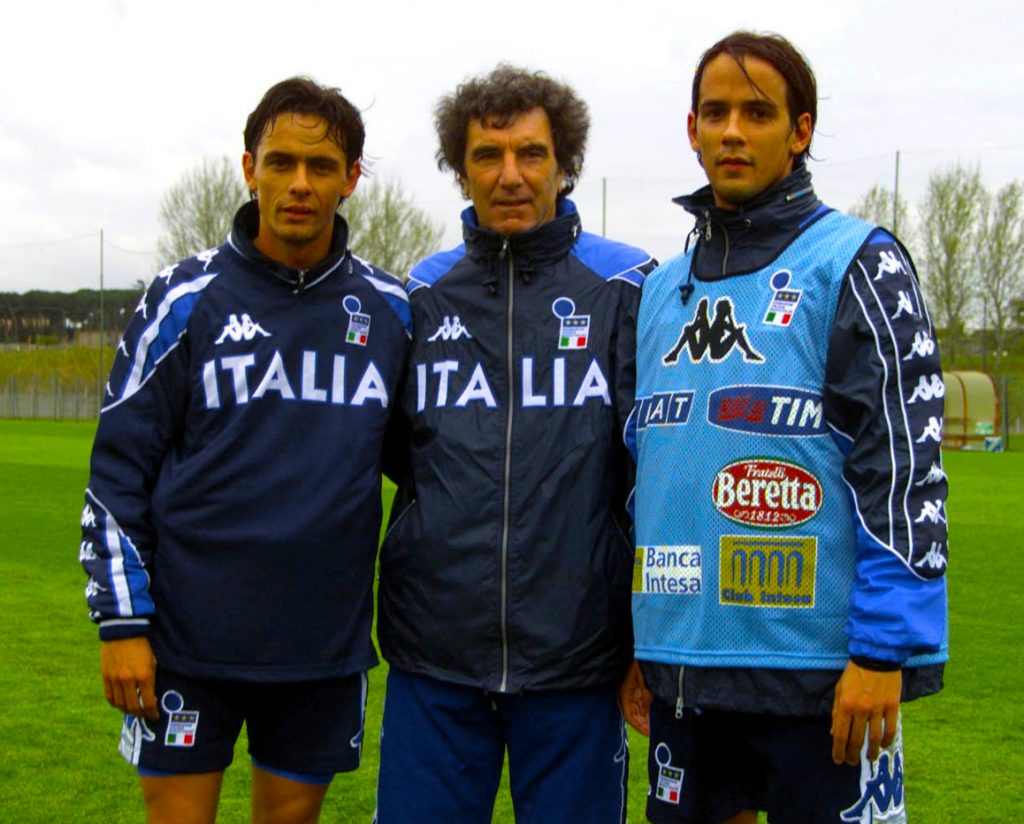 A popular Lazio player and Italian national team player for Italy until 2003. As a Lazio player, he was present just as Sven-Goran Eriksson took Lazio to Serie A glory, joining them in 1999 as a striker and scoring 28 goals throughout his 11-year biancoceleste career. An eye for goal with clinical finishing skills in penalty areas, he was very similar to Ciro Immobile. Eriksson's Lazio scored many (64) and conceded quite a few as well (33); his side were a hyper-aggressive squad with massive hitting set-pieces. It is quite easy to see where Inzaghi got his inspiration from and how he applies it to this current Lazio: he is all about the attack, only collapsing to a 4-4-2 when absolutely necessary as he did against Juventus in the Supercoppa win, although the squad seems inept in this situation.
The Ideal Lazio
Ideally, Lazio would have Senad Lulic or Riza Durmisi driving up the ball on the left flank, with Immobile pressuring the back line, allowing the opposite flank of Adam Marusic or Patric to come into the opponent's 18-yard box as well. Sergej Milinkovic-Savic is hovering close to the left winger and Luis Alberto or Joaquin Correa are positioned in the middle waiting for a play from Milinkovic-Savic if needed. This leaves the center defensive midfielders of Lucas Leiva, Milan Badelj, or Danilo Cataldi to be the only "true" filter Lazio's midfield has, with a back line that stays far in their own half, only coming up if the opposition comes into their half (typically speaking).
The Falter of Lazio
Teams that have the ability to out-run Lazio's wing-backs and continue short play in the midfield will create chances against Lazio. This is where the formation will tend to collapse into a 4-4-2 if Inzaghi sees the opposing team is dominating his side in the midfield, but it tends to give Immobile poor scoring chances. The games against Juventus, Roma, Inter, and most recently Atalanta are all examples of strong midfielders or wingers causing issues for the Eagles. This is exacerbated by the fact that neither Wallace, Bastos, or Stefan Radu seem capable enough of handling high-pressure defensive situations. Especially inside the box, these three play a huge part of the reason why Lazio concedes. With aging and weak wingers on both the right and left, you now see Lazio vulnerable and struggling.
The Finishing
One thing Lazio excelled at last year, and the previous season before that, was finishing almost every dangerous opportunity. It is an old saying that "a missed goal is a goal taken", and it seemed for a time that Lazio players took this to heart. Everything that could be dangerous was converted, while the more technical goals were left to more brilliant sides like Juventus. Those who provided this touch, that surely made up for the poor defense, have now gone silent. Neither Milinkovic-Savic or Luis Alberto have scored anywhere near the number of goals they had at this point last year and it shows.
What Lazio Can Still Do
The main formation against teams with strong forward passing play should be a 4-4-1-1 or 4-3-2-1. Ideally the former rather than the latter, as we lack quick technical wingers. Lazio should abandon a "wing-back" position for more dedicated full-backs. This gives Lazio two filtering midfielders, with a left or right-winger that also act somewhat as midfielders themselves, allowing the same forward play but requiring less energy to maintain the attack. The one man up front gives Ciro the ability to pressure into the penalty area often, and the man behind him to take care of the dueling "no-man-zone" that Joaquin Correa and Felipe Caicedo seem to do well in. Of course, this does leave out Milinkovic-Savic… where does he fit in? The answer is quite simple: until he performs, he does not. I think teams in the Serie A have adapted to him and closed the gaps he performed in, leaving awkward positions that he cannot adjust for properly yet.
The biggest weakness here is once again the defense. Radu is aging, Bastos is sub-par, and Luiz Felipe is young and naive. Also, the substitutes are less than ideal. Truthfully, this formation merely hides our weakness somewhat better while not sacrificing too much offensive power. Perhaps Cataldi for Alessandro Murgia is in order, they seem to be the same quality. Valon Berisha? I would keep as a substitute for Cataldi or Murgia until he gets in proper form, but at that point, he needs to start.
Why Lazio is Doomed to Fail Anyway
This is all nice, but Inzaghi would never do it. He has shown how inflexible he is with formations, and with giving minutes. Murgia, Alessandro Rossi, Pedro Neto, and Bruno Jordao are all players who more than showed their worth in pre-season and have not even been given a fair shake in the easier matches. The formation was once changed to 4-4-1-1 for a slight moment against Juventus in our second match of the season, but it was obvious that the squad barely practiced it and quickly devolved back into a 3-5-1-1. Perhaps Inzaghi cannot be more flexible in his formation. No matter how you slice it though, his choice of players during substitution windows are suspect. His line-ups show lack of imagination. It was also apparent from the get-go that Inzaghi had an eye for Caicedo, constantly defending his place on the squad, and it seems this is a major error on his part.
The Argument For and Against Claudio Lotito as President
First, we do need to praise Lotito for saving Lazio, and he has. Anyone denying this is completely naive or lying out of spite. To some measure, his hands are tied by an agreement lasting until 2024. However, that is where my praise and understanding ends.
Lotito allegedly refused Aleksandar Kolarov with rumors claiming he said "I don't take come-backs", while others saying Kolarov did not actually want to return. Whichever it was, if we refused him it was a mistake. Follow up by passing on potential purchases like Papu Gomez, Bryan Cristante, Wesley Moraes, Manuel Lazzari, Diego Laxalt, and Claudio Marchisio. Now, some of the aforementioned were just rumors, but these are all players we should have bought. The reason I mention these players is that they are the following sins (and that is all I can call them) which were committed by the Lazio management which could have enabled us to buy these players.
Their greed has cost us more than it has paid off at this point. Perhaps Lazio, being in this position is better to wake-up Lotito and force him to stop lying to fans, stating that a €37 million transfer budget is Lazio "aiming for Champions League."
The Major Sins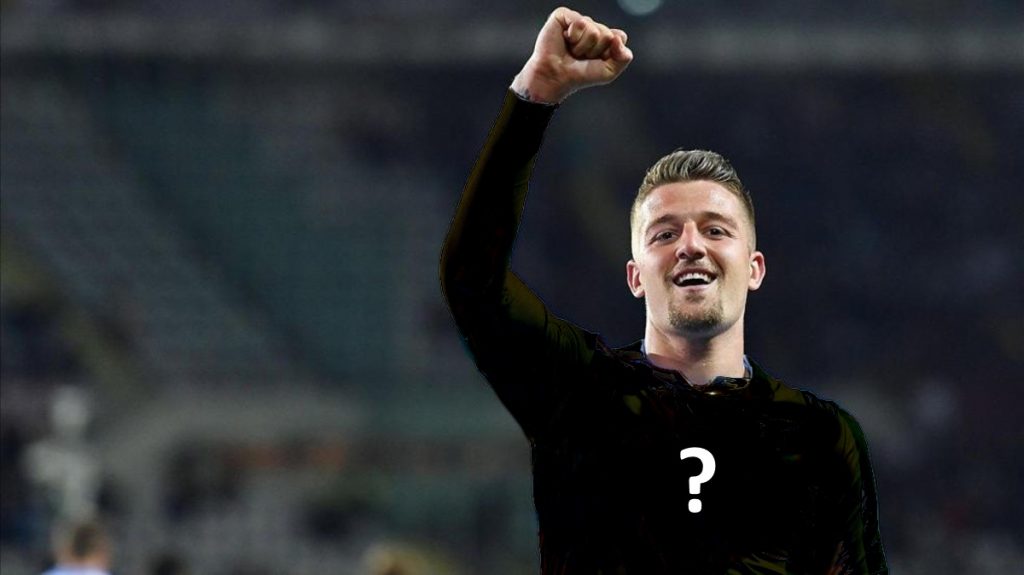 Not selling Milinkovic-Savic to an alleged Premier League team offering €105 million is something we will regret for a decade to come. It is obvious he will never reach that value again, and that alone would've paid for the entire case of players above. The next grave sin was the completely messed up saga with Stefan de Vrij. The agent was being a bit unreasonable – he was asking €6 million in commission instead of €3 million and we would have to resign him for a year, but the sale would still have brought in €20 million at the least. Instead, Lotito refused "based on principle" and so we lost him on a free transfer. The last sin was refusing to sell Jordan Lukaku to West Ham for an alleged €8-10 million. A player who has not played a full 90mins in I do not know how long, because he cannot. This together is a net loss of nearly €150 million in a single transfer window, a historic falter by Lotito and it cannot be emphasized enough how bad this window truly was.
Not a single position that has been weak for now two years was even attempted to be filled. We replaced one center back with an older center back who is a better defensive conductor but he cannot make up for the other's lack of skill. In truth, we needed two brand new full-backs, amongst other things. In summary, Inzaghi is reluctant to give a new talent a chance. Lotito cannot accept that he needs to be smarter about transfers. Igli Tare is the only shining light that has yet to falter. If things do not change soon Lazio will fail to make so much as Europa League for the next few seasons, and you can forget about Champions League for the next five at the very least.
Thank you for taking the time to read this long, and painful, article; this is Francesco Maoli, hoping the Eagles rise again.