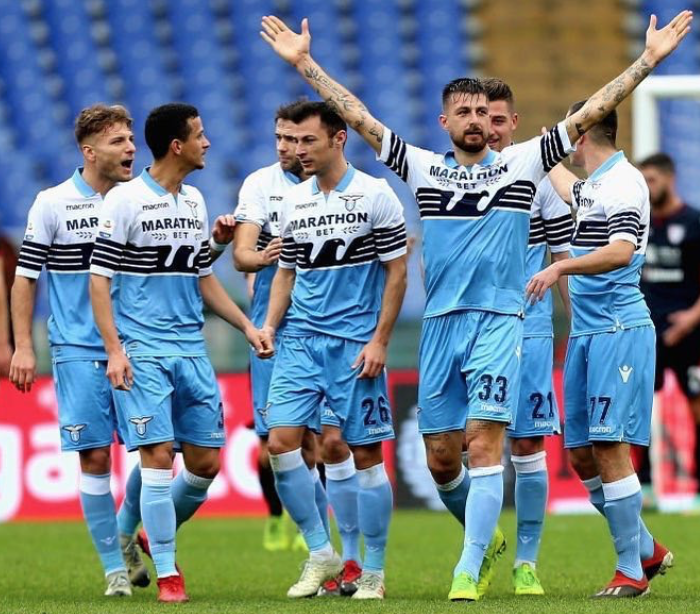 A fundamental victory for Lazio, who push Rolando Maran's Cagliari aside by a score of 3-1. To the microphones of DAZN, Biancoceleste defender Francesco Acerbi was interviewed – the author of a goal and a great performance in Matchday 17.
"I enjoy myself when I play, I will have time to rest when I die. This is my passion and when I'm on the pitch, I always try to get myself ready. If you're having fun it is all easier and stress-free. We all had a great game, we wanted victory after a month and a half of draws and losses. Luis Alberto, Milinkovic-Savic and Immobile have all done terrific. If everyone sacrifices like they did today, the results will continue to come. Luis Alberto and his substitution? He only had cramps."
Acerbi now has three goals this season – his first came against Udinese on September 26th and his second against Sampdoria on December 8th.