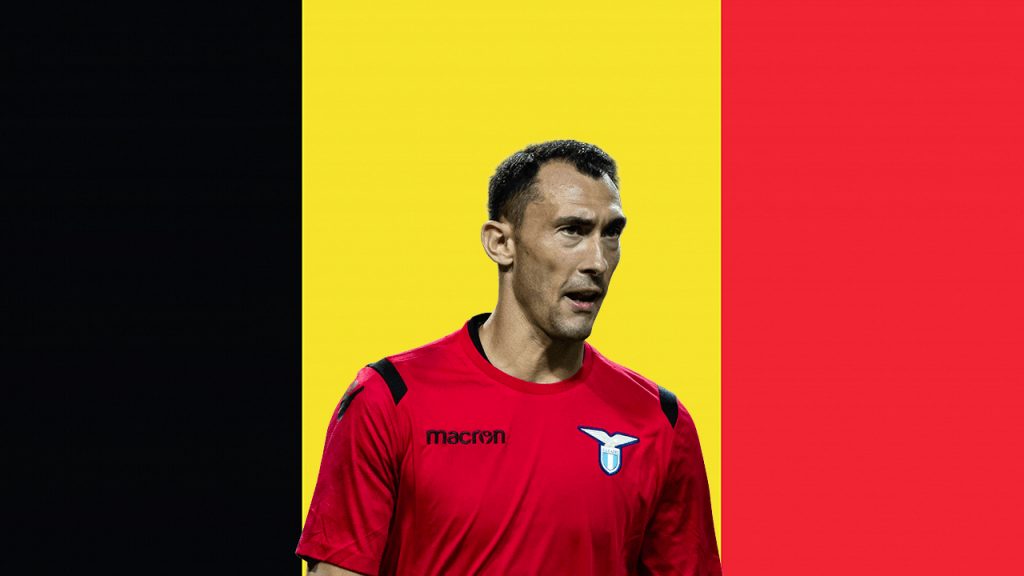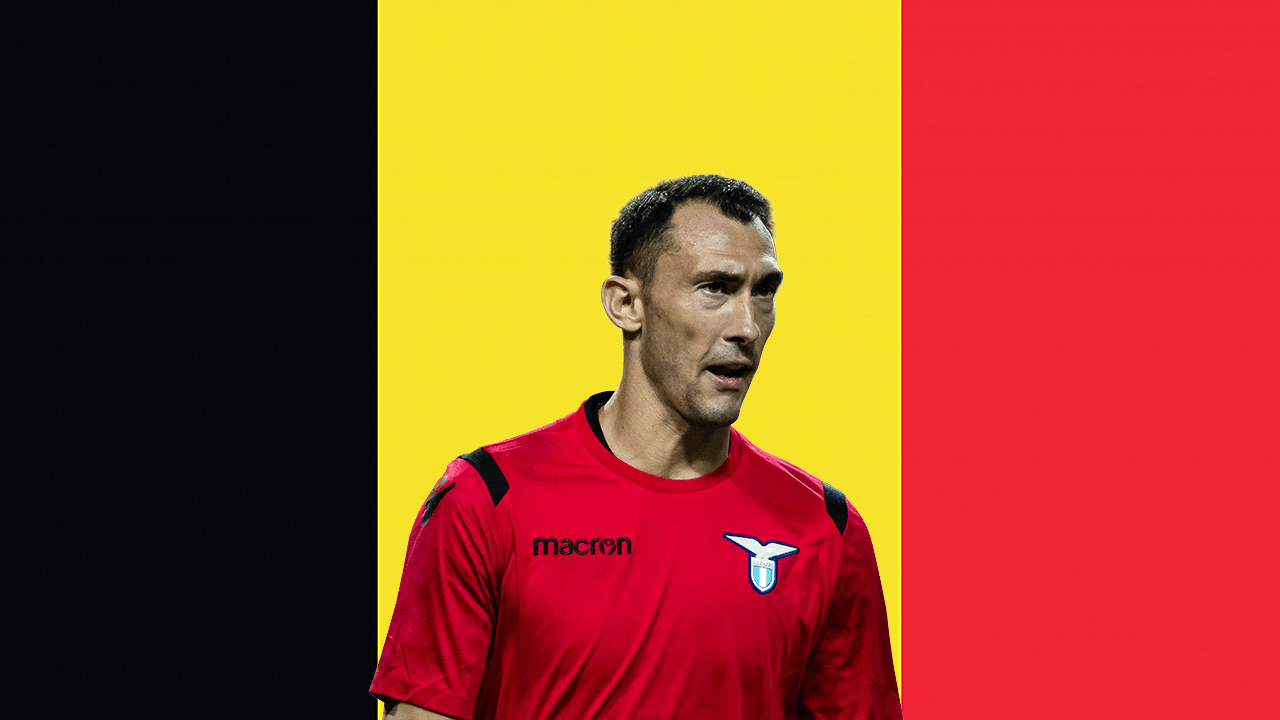 A Belgian born goalkeeper with Italian ancestry, Silvio Proto has one of the most intriguing hobbies seen in a professional footballer, being that of a part-time ventriloquist – a person who can speak or utter sounds so that they seem to come from somewhere else, especially an entertainer who makes their voice appear to come from a dummy of a person or animal.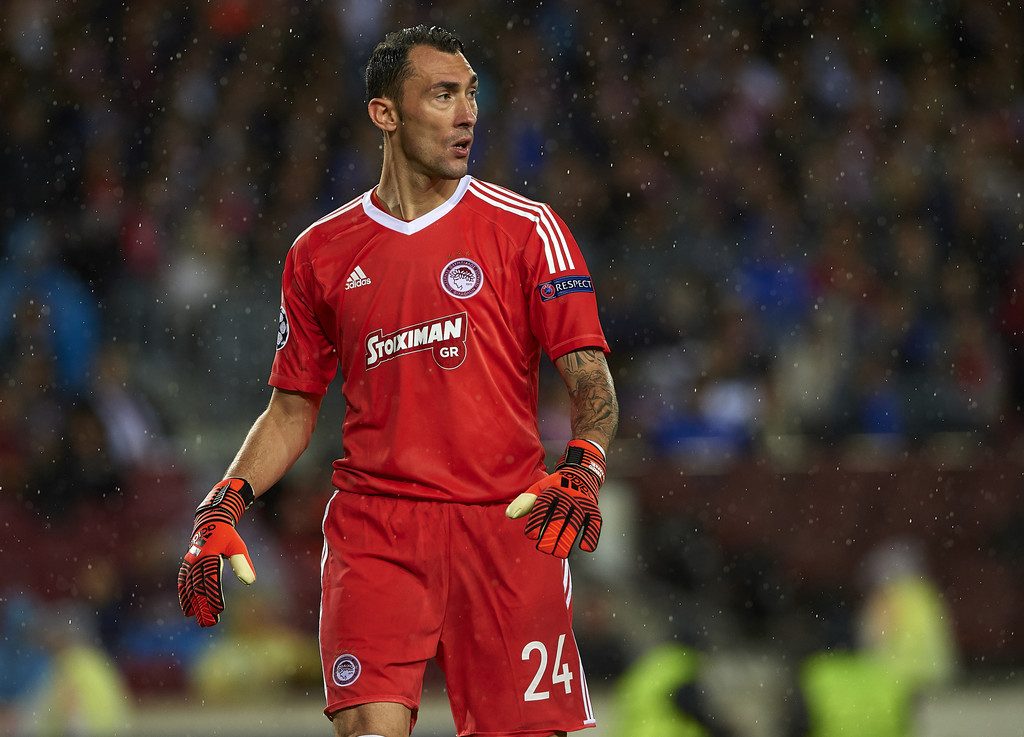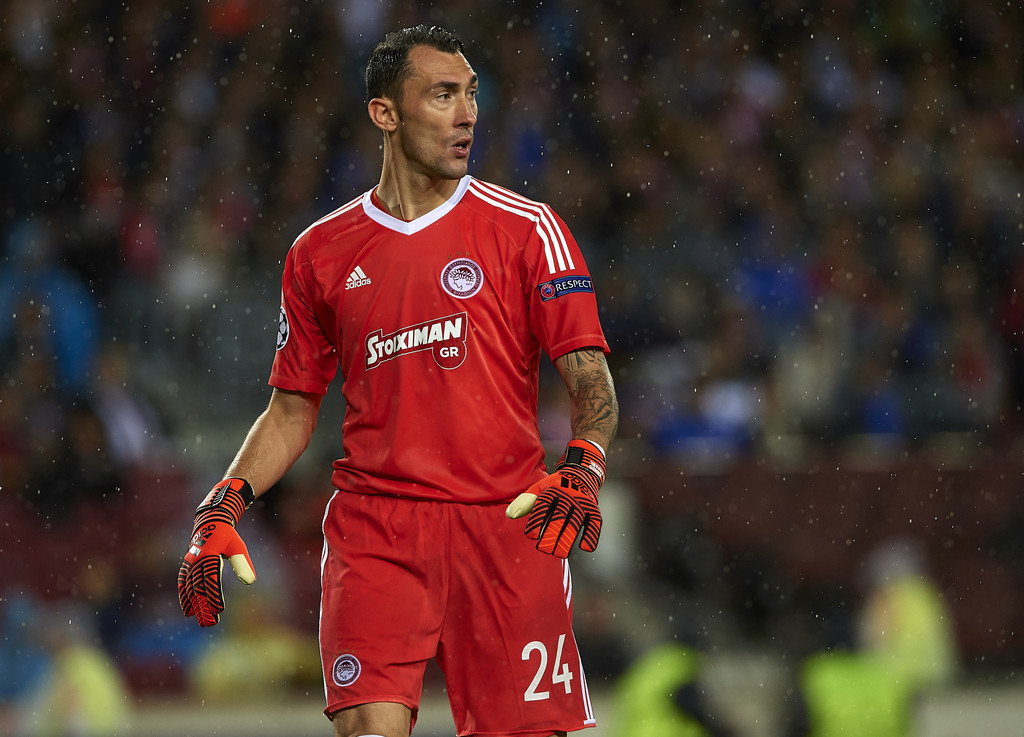 Proto started his senior football career in 1999 with La Louvière in Belgium before moving to Anderlecht in 2005, where he remained until 2016, eventually transferring to Olympiacos; some might even remember him for the header he scored off of a corner against KAA Gent. Today, however, we will be taking a closer and deeper look at the 35-year-old keeper and what he will bring to Lazio.
Statistics Provided By Wyscout Before Joining Lazio
Conceded goals: 1.11/match; shots against: 3.94/match; saves: 2.83/match; balls distributed: 7.31/match.
Strengths
With a keeper of this age, his most obvious strength is his experience. He has played against the likes of Juventus, Barcelona, Sporting CP, shutting down his their fair share of attacks. Surely there is plenty to offer in terms of wisdom to other keepers on the squad – if you watch his game against Barcelona this past season, you can see him at his best. Out of 562 total professional games, he has had 205 clean sheets. Proto seems quick off his line and is able to snuff attacks when the defensive line has failed, having the reflexes to use his feet as well. Importantly for Lazio, he is quite sturdy and is not known for incurring injuries despite spending years starting at top-level play. An incredibly valuable trait, in watching his play, is the work-rate he displays.
Weaknesses
Unfortunately, it seems at times Proto struggles to stop tougher balls sent to the right side of his goal. Age is also a concern: at 35-years of age, Proto's time is limited and one has to wonder if he will experience a major overall drop off in performance, or simply become less able to perform at his top form for a full 90 minutes. Sometimes it also feels as if he could be positioning himself in the goal a bit better during crosses from the deep wing – a task not the easiest thing for any goalkeeper to master.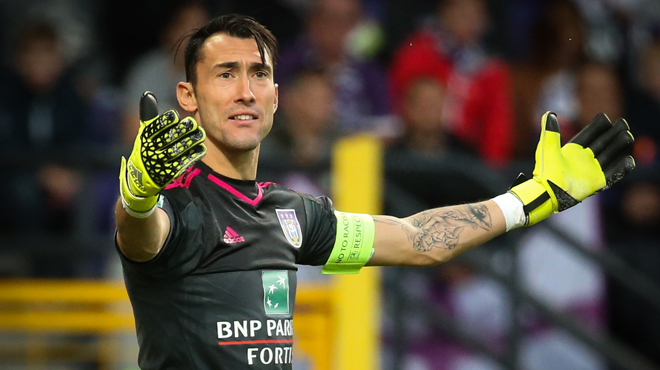 How He Will Fit Into Lazio
Lazio will not be selling Strakosha, and hopefully, that remains to be the opinion and thoughts of the club. In light of departing subs, Proto is a welcome help to Strakosha to ensure there is the option of rest for the young keeper. More importantly, is the experience he can offer through tutoring Strakosha, and this is something Lazio have not exactly been able to provide their Albanian star keeper until now. Knowledge in battling the best forwards that football has to offer counts for something and should provide crucial insights for Strakosha to prepare for future appearances in the top flight of European competition.
How He Has Fit Into Life at Lazio so far 
After joining the Biancoceleste officially this past summer on a free transfer, Proto has made just four appearances for the club. They have all been in the Europa League where he has a record of three losses and one victory, conceding a total of nine goals: the first match was a 2-1 victory over Apollon Limassol at home, the second the 4-1 embarrassment away to Eintracht Frankfurt, the third a 2-0 loss away to Apollon when Simone Inzaghi turned-over the squad, and the final a 2-1 loss to Eintracht once again at home. All in all, we have only seen the keeper against two teams, in matches that were, to say the least, of less importance and even more so when Lazio had clinched a spot to the next round. One might look at the nine goals conceded and see that Proto has allowed an average of over two goals per match. However, to be fair to the keeper, none have been his fault in any way, shape, or form. From close range strikes to being two men down conceding counter attacks, to wonder-goals and strikes off corners, Proto has been left hung to dry in every match he has played in. Looking at his statistics so far, the Ital-Belgian has made eight total saves – three of which were inside the 18-yard box and the remaining five outside. In addition, his distribution has been quite accurate: with 105 total passes completed, he has an 81.9% success rate.
Check out our YouTube channel!
For more reports, exclusive news and features, visit our homepage!