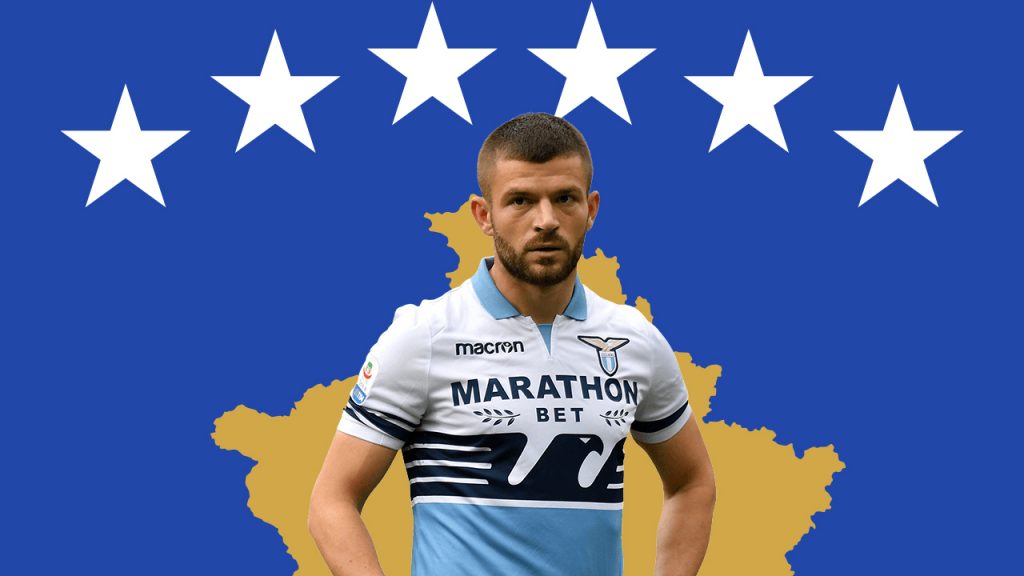 After potentially joining Sampdoria this summer,
Valon
Berisha
took a U-turn, changing direction to head to Rome. He signed with Lazio for a reported fee of
£6.75m
 from RB Salzburg with many believing Biancoceleste sporting director Igli Tare having a big part to play in the deal. A player who is known for his hard work and determination, at just 25-years of age, this transfer should have been one to bolster the side; his traits and qualities fit ideally with a club like Lazio. Now approaching the halfway mark of the season, below, we take a closer look at Berisha: what we expected from the player before he arrived and what we have seen so far.
Background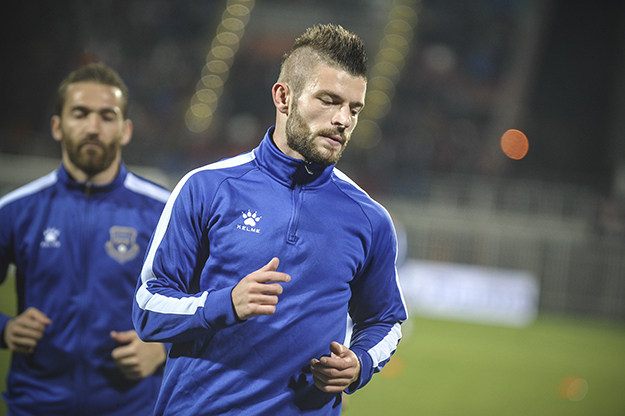 Much like Durmisi – and Lazio's first Berisha, Etrit, who is now at Atalanta – Berisha is of Albanian origin born in Scandinavia – Sweden to be exact – but started his footballing career in Norway making appearances for the senior national team before receiving official FIFA dispensation to change allegiance to Kosovo. This potentially bodes well for Lazio. As TheLaziali.com have pointed out, Igli Tare has historically
done well in bringing players of Albanian descent to the Stadio Olimpico and getting them to play to the best of their abilities.
Berisha quickly developed a stellar reputation as a youth player in Norway, making his debut for Egersunds IK at just 15 years of age. Turning down contracts to join clubs in the English Premier League, he elected to mature in an environment where he could get regular football, and it paid dividends, as he worked his way through the national side's youth rankings to make his senior debut at just 19. Following a move from Viking in 2012, the attack-minded midfielder had cemented his spot in the RB Salzburg midfield for six consecutive seasons, largely occupying central or left-sided slots; in the two games against Lazio in the Europa League in 2017/18, Berisha occupied a left-central midfield slot in a 4-3-3 in the first leg and a central slot as part of a 4-4-2 in the second.
Playing Style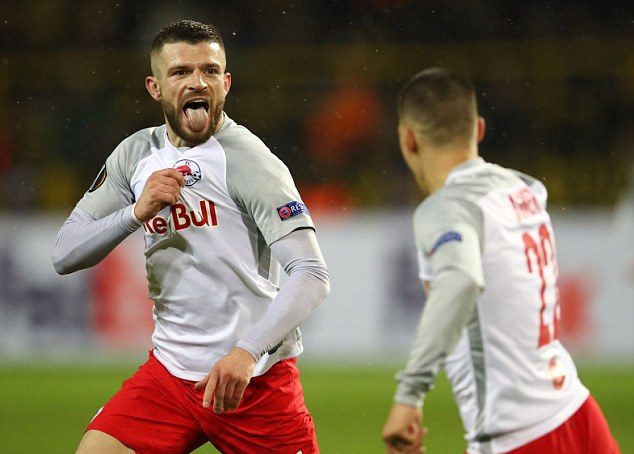 Looking at players who played a minimum of eight Europa League appearances over the past season (2017/18), Berisha ranked as the eighth highest rated player of the competition, ahead of players such as Lucas Leiva, Koke, and Jack Wilshere, to name a few prominent players in a similar position in the competition (
whoscored.com
). Somewhere between a number ten and a number eight, Berisha can remind observers of a player like Frank Lampard: just as comfortable finding space at the edge of the box as he is getting on the end of crosses to finish. In his youth, known more as a player to dribble with pace at the opposition's players, it was in RB Salzburg's run to a Europa League semi-final that we saw how effective an all-round midfielder Berisha has grown to be. Not only was he producing an average of 3.2. tackles per game, he was contributing 2.5 key passes as well in the competition (
whoscored.com
). The attacking tendencies were not forgotten either, with Berisha scoring a brace to help eliminate Borussia Dortmund; scoring what we thought was a consolation effort in Lazio's 4-2 win at Olimpico and providing an assist in the return leg in that five-minute implosion in Salzburg. 13 goals and nine assists in 40 appearances suggest a Berisha has matured from rough diamond to something approaching a finished article; the performances in the Europa League illustrating the need for a greater challenge than the Austrian Bundesliga for the 25-year old International.
How would he fit into this current Laziali side?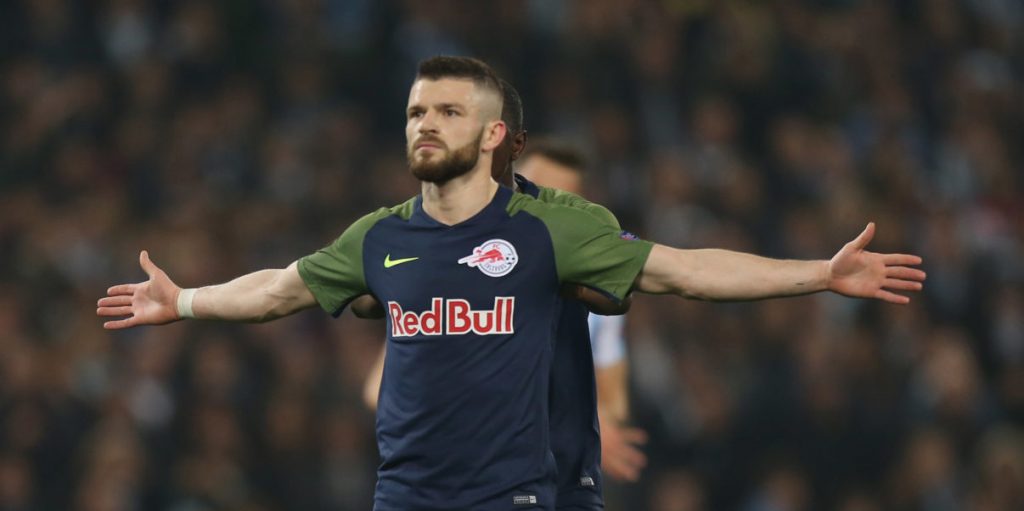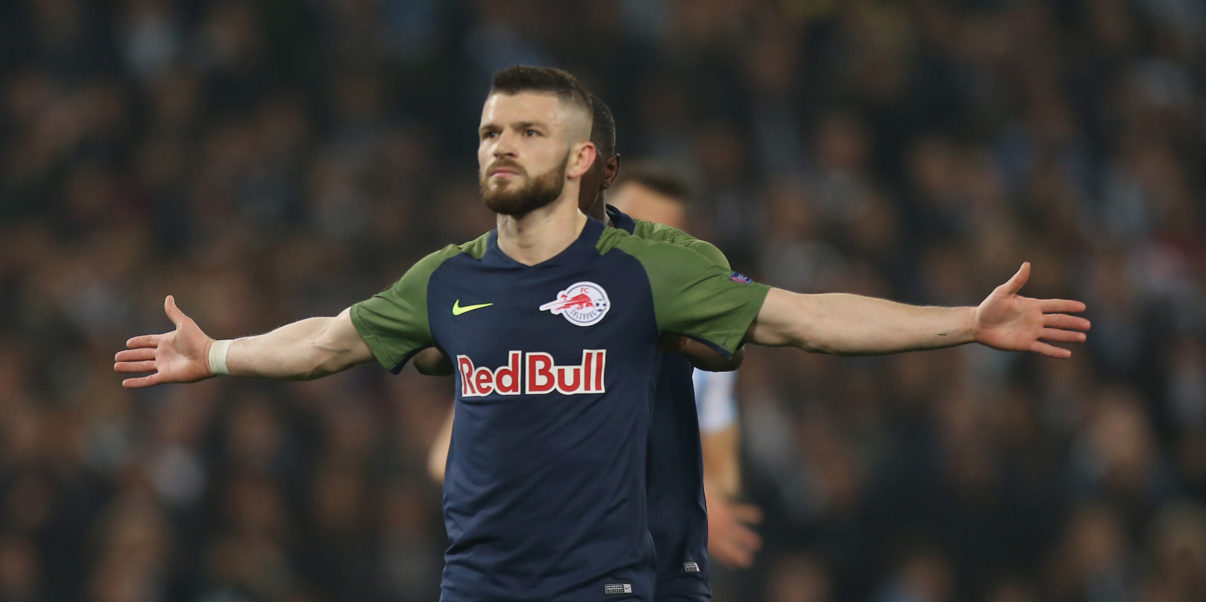 The reason for acquiring Berisha depended to some extent on Simone Inzaghi's tactical shape for the 2018/19 season and the potential departures of players such as Sergej Milinkovic-Savic. One could assume, however, that the team would have continued with the 3-5-1-1 formation that has served Lazio well over the last couple of seasons (and they have so far). In Berisha's standout performance this season against Dortmund, he played in a central-midfield position, bursting forward; with Marco Parolo not getting any younger, it was easy to imagine than Berisha was acquired for slotting in as a forward-thinking central midfielder in place of him when the time comes due.
What we have seen from Valon Berisha so far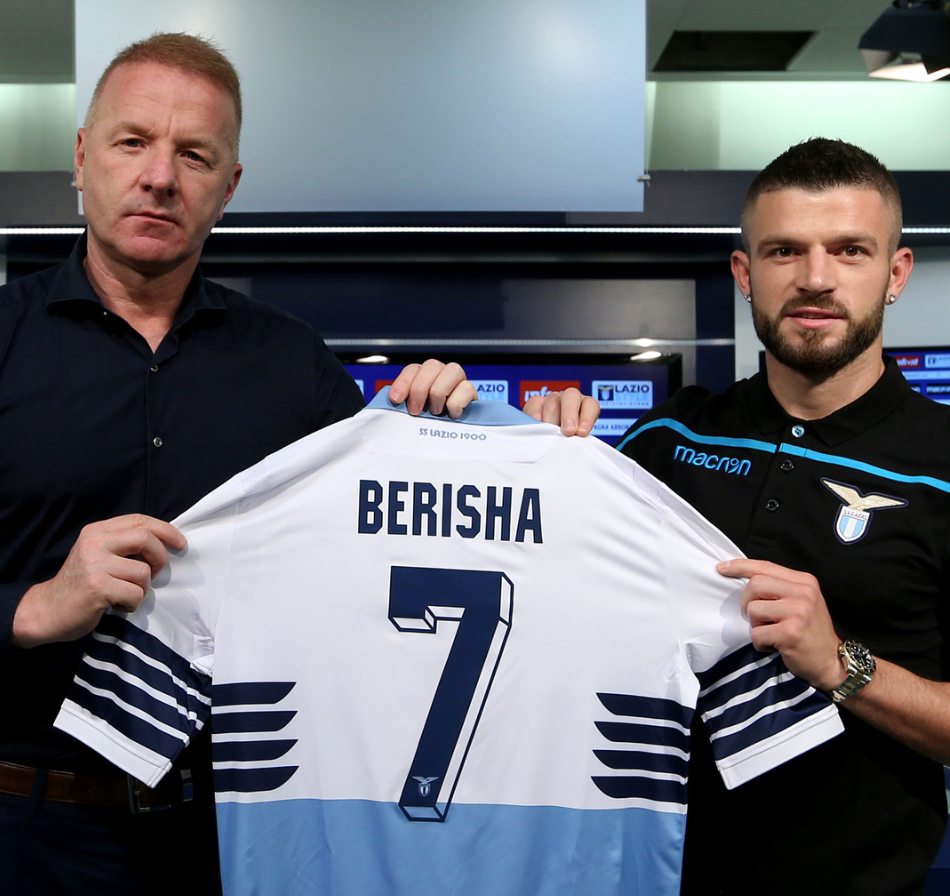 Valon was one of the unlucky members to end up in the injured reserve list early on: he picked up muscular problems in pre-season training and because of this was kept out of the squad until September 25th – a total of 63 days and six matches missed. Instead of fighting for a starting position in Inzaghi's 3-5-1-1 formation, he was left to wait for his moment to shine… and this is still the position that the Kosovan is sitting in. He has managed to obtain just 10 appearances with Lazio: five have come in the Europa League, where he has started three matches and came on as a substitute twice; the remaining five tally to a grand total of 74 minutes of football – less than one full match – in the Serie A TIM. This is clearly not what Laziali or Valon were hoping for – the tireless and vigorous attacking player has been contained behind starters Milinkovic-Savic and Parolo, who Inzaghi seems to trust the most. Looking past his scarce appearances, when he has been on the pitch he has been super lively looking to create as much as possible. He has managed three total shots and has completed 226 passes for an accuracy percentage of 86.7%.
What we hope to see in the second half of the season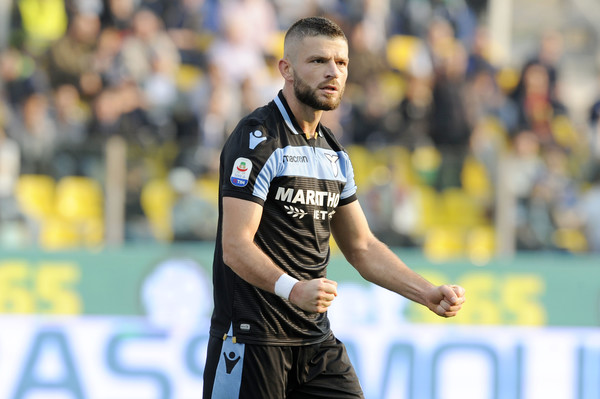 Valon needs to be given a chance. With a 4-3-2-1 formation being put into test in the training ground, he has the capability to fill one of the two attacking midfield roles and dictate play, creating chances as we have seen him do when on the international break with Kosovo. Obviously, he is playing against lower-tier opponents, but all in all, it does seem that he has yet settled into the style of Italian football. However, this can change with more faith and playing time in the league. With Luis Alberto and Milinkovic-Savic not at their best, Berisha can be the man to take over a starting position and challenge these aforementioned players to perform better; this would even allow Inzaghi to get the best out of his players. Looking toward European competition, Lazio plays Sevilla next – with his experience we hope Inzaghi chooses the Kosovan to start and he shines, helping Lazio progress in the competition.