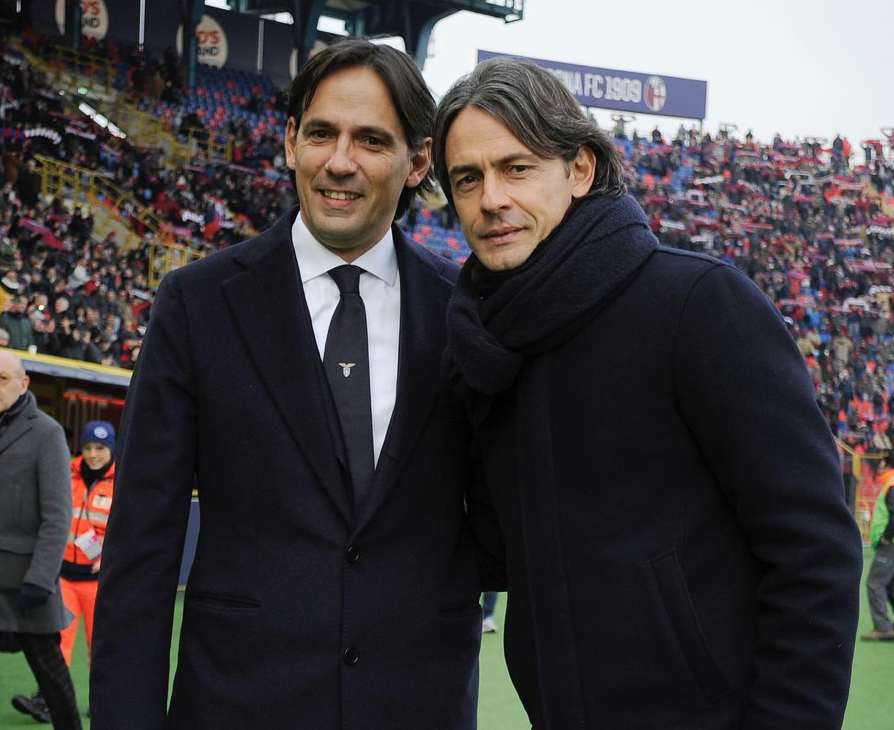 The younger of the two brothers comes out on top in the "Inzaghi Bowl"; Simone Inzaghi and Lazio defeat Filippo Inzaghi and Bologna. Away from home at the Stadio Renato Dall'Ara, the Biancoceleste won by a scoreline of 2-0, with both goals coming off of corners from Luiz Felipe and Senad Lulic. This takes the Roman side to fourth place, two points above Milan. In the post-match, Simone spoke.
"Did the breakthrough finally arrive in the victory against Cagliari? It was a very important match to be won in the championship for our ranking. However today, we did very well in the first half, less so in the second half. Our opponent in Bologna rose in intensity, but we remained focused. We gave continuity to the match with Cagliari and Bologna; we look towards the match against Torino with great confidence".
"The poor form of Milan? There are still 20 matches and 60 potential points remaining. Looking at the rankings now does not interest me. I look at certainties. Important players like Lucas Leiva and Luis Alberto have come back. I am also satisfied to have maintained a clean sheet. But we cannot enjoy the victory too much, we have to think about Torino before the holidays".
"Milinkovic-Savic and Luis Alberto part of the winning formula? In today's football, the difference is motivated. In Bergamo, where we lost undeservedly, I said that I was convinced that we would leave on a better note. It was the first time in three years that we had suffered little in a very difficult field. I felt in my heart that the boys were coming back. We have a cohesive and compact group, made up of serious professionals. They respect my choices, and it's never easy. But I'm here for this and I have mature players. However, we will have to analyze the things done well in the first half and the ones not done well in the second".