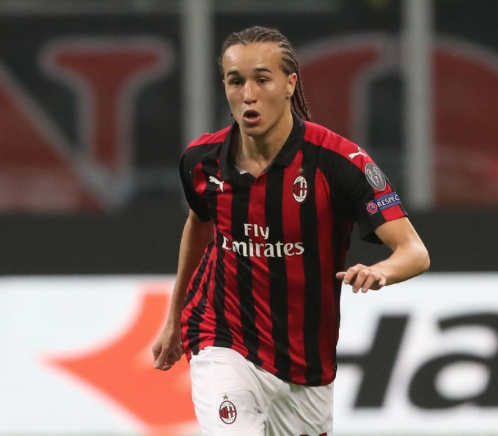 Diego Laxalt was a hot topic this past summer for Lazio. Linked to the former Genoa man for multiple months, negotiations seemed to fade away when AC Milan stepped in. They acquired the Uruguayan for around €14 million; clearly, a price too steep for Claudio Lotito who often looks for bargains compared to spending a large sum of cash up front; his value was likely driven up due to his excellent performances at the World Cup in Russia.
Almost halfway into the 2018/19 season, Laxalt, who was purchased by the Rossoneri as an intended starter, has failed to live up to his potential. Although he has played in 12 of the 17 Serie A TIM matches and five additional matches in the Europa League, compared to what was seen with Genoa and Uruguay, the player has been lackluster. Eight of these matches have been starts – only four of which have been in the championship. A possible outcome of a formation of four at the back, Laxalt best suits a wing-back position in a 3-5-2 or 3-4-3 formation, being able to venture further up the pitch, while having the ability to get back and defend when needed. In addition, he has not been able to provide for the team to this date in terms of production and according to whoscored.com, Laxalt has one of the worst ratings in the Milan squad – he ranks 17th out of 20th with a rating of 6.36.
With the January transfer window around the corner, rumors have begun to erupt and one of these involve Lazio, Milan, and the Uruguayan: in January the Rossoneri club could sell the player according to Radiosei. The biancocelesti need to reinforce the right wing and although his regular position is on the left, he is right-footed and would be able to suit and adapt to the right flank.