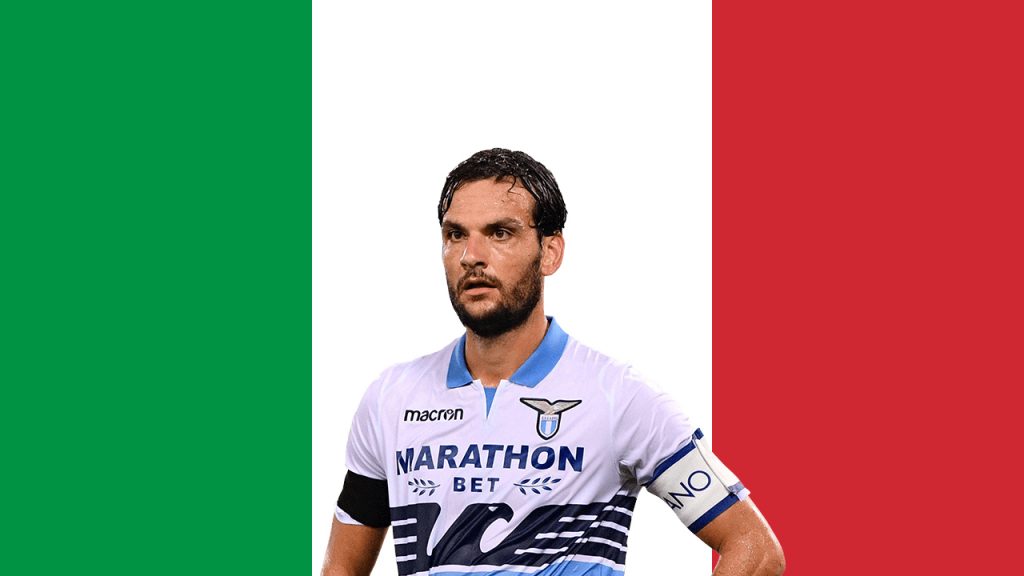 "What we do in life, echoes in eternity." Those are the words uttered by Russell Crowe's Maximus Decimus Meridius in Ridley Scott's Ancient Roman epic Gladiator. Maximus overcomes adversity and strife to take revenge for the death of his family. Although I am yet to see Lazio's Marco Parolo shout "Are you not entertained?" to the Stadio Olimpico, the midfielder is certainly Lazio's gladiator.
This player profile will take a closer look at Parolo; his strengths, weaknesses, and story – as well as taking a closer look at how he fits into the Biancocelesti side.
The Marco Parolo Story
Born in Gallarate, Lombardy, Marco Parolo played for local club A.S.C.D Torino Club from age 11 to 13, before also spending time in the youth ranks of G.S. Soccer Boys and Como. At 19-years-old, Parolo made his professional debut for Como – where he would play a total 36 games in his first season before earning a move to fellow Serie C side Pistoiese – after being sent there in a co-ownership deal from Chievo Verona; the Flying Donkeys signing Parolo for a mere €10,000.
Between 2005, when he was sent to Pistoiese, and 2009, Parolo was sent back-and-forth between Chievo, Pistoiese, Foligno and Hellas Verona – the latter three all in a co-ownership deal with the former. In 2009, Parolo joined Cesena on loan from Chievo, with the Romagna club make the deal permanent in another co-ownership situation for €300,000. Making his Serie A debut against AS Roma in 2010, the Giallorossi were held to a 0-0 draw and Parolo impressed. Parolo earned his first national team call-up this season before Cesena purchased the player outright from Chievo for a figure of around €3m.
Parolo signed for Parma in 2012, on loan for a €1m fee. The deal included an option-to-buy, which Parma exercised in 2013, for €1m plus players heading in the other direction. In the summer of 2014, Lazio announced the signing of Parolo – for a fee of around €4.5m. Parolo has since played over 175 matches in all competitions for the Biancocelesti.
How does Parolo fit in at Lazio?
Parolo is a classic central-midfielder, able to assist the team in both attacking and defensive phases of play. He can also work as a box-to-box midfielder and a deeper playmaker; utilizing his passing abilities to link play between defense and attack. Parolo contributes goals to the field of play, able to hit a sweet strike from long distance to beat even the most competent of keepers on his day.
Defensively, Parolo is not afraid to get stuck in and give his all defensively. He covers a large amount of ground during matches, eager to track back when called upon and push forward when required to. In all, Parolo is an important part of the side and one whom contributes to each and every game – constantly putting in a shift to try and ensure three points for the Biancocelesti.
If you like what we do, support us on Patreon. We ask for just the price of a cup of coffee each month to help us cover the costs involved with running the website!
Check out our YouTube channel!
For more reports, exclusive news and features, visit our homepage!