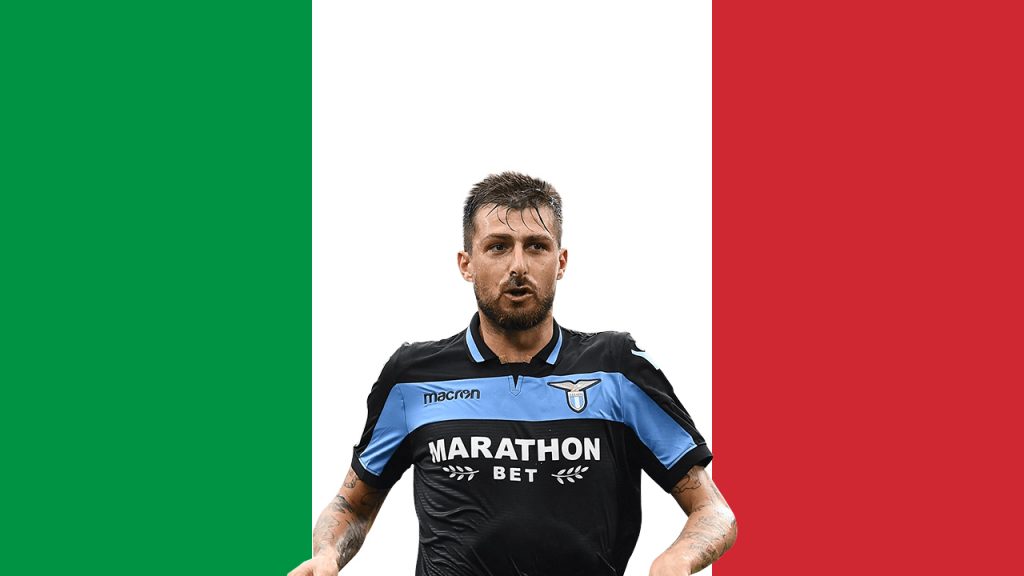 After Stefan de Vrij's free transfer to Inter at the end of the 2017/18 season Lazio were left with a massive void to fill in the center of their back line. One of their top players, Lazio were in deep trouble if they were unable to center-half with experience before the transfer window ended. Several reports and rumors of players from all around Europe started to appear, but it was not until the name of Francesco Acerbi was heard that led to serious negotiations. Lazio wanted the Italian and vice versa, and after several back-and-forth conversations, Sassuolo accepted an offer for the center-back allowing him to enter Rome. Their most important signing of the summer, Acerbi has been a terrific acquisition for Lazio, adapting well and giving Laziali hope with his passion and courage week-in-week-out. Below, we take a closer look at Acerbi and understand how he has fit in at Lazio.
Background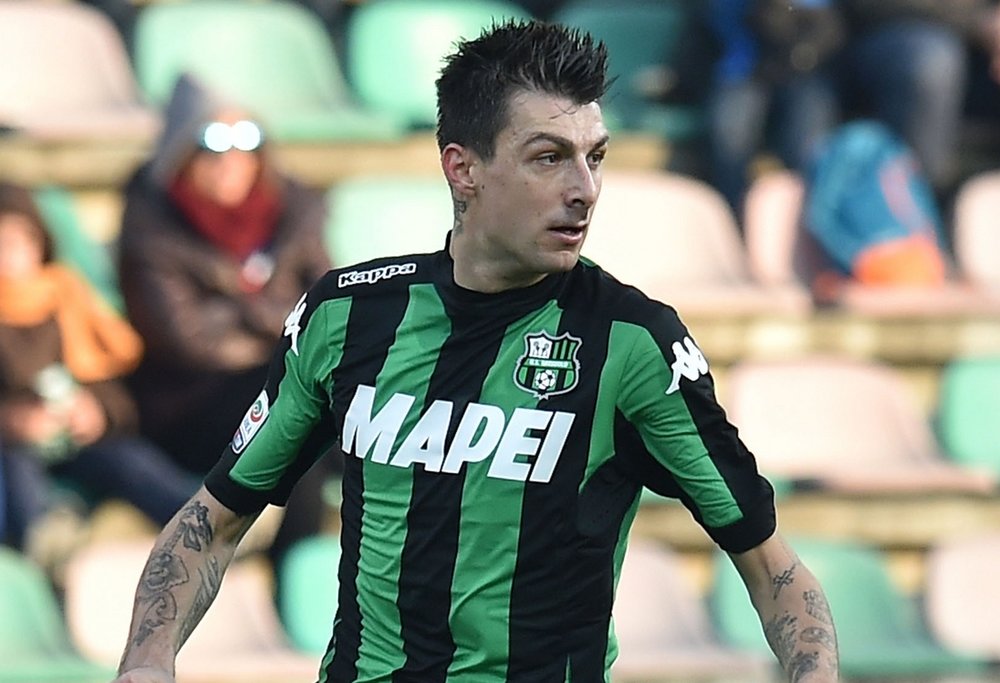 Acerbi is a fascinating character and a great example of a player who has really had to fight to get to the top of his game. Grinding his way through lower leagues at Pavia and Reggina, the Lombardy native eventually made his Serie A debut for Chievo in the 2011/12 season. Although limited to 14 starts, his performances were sufficient for Milan to buy out Chievo's rights to the man co-owned by Genoa, amongst other financial contortions. Acerbi was unable, however, to dislodge the likes of Mexes, Zapata, and Bonera from the Rossoneri starting XI, and departed after six months – first to Genoa, and then back to Chievo on loan. By the age of 25, at a critical stage in his footballing career, Acerbi was one of the many footballers in Italy struggling to establish himself in Serie A, not in the least thanks to the chaotic system of co-ownership and loans that was eventually banned by the FIGC in 2014. Enter Sassuolo. The Neroverdi secured promotion to Serie A for the first time in their history in 2013 and set to work on reinforcing the side that had dominated Serie B under the management of Eusebio di Francesco, with Acerbi an early arrival in July of 2013. However, Acerbi's greatest challenges were yet to come. In pre-season, a tumor was discovered in his testicle which required surgical removal. Acerbi recovered quickly and started 13 games before failing a drug test in December – the player citing the influence of medication associated with his prior ailment. It was subsequently discovered that Acerbi was suffering from testicular cancer, and had to undergo chemotherapy. He showed incredible strength and determination by continuing in his
journey to full recovery
, which was confirmed in March of 2014. From then on, Acerbi cemented himself in Sassuolo's backline as they defied expectations by establishing themselves in Serie A, making over 30 league appearances in each of his last four seasons with the club. An ever-present in the league, he was one of only eight outfielders who started all 38 Serie A games for their club over the 2017/18 season.
Strengths & Weaknesses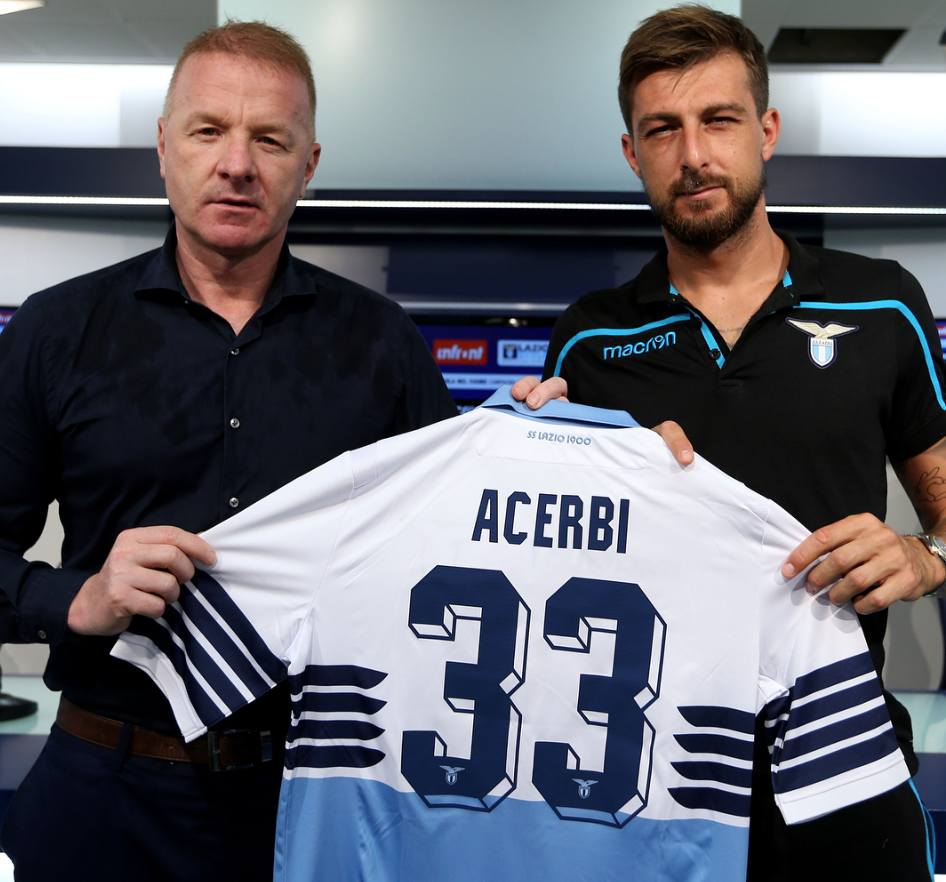 To start, not many footballers manage to play every minute of every league game in a club season – illustrating Acerbi's durability and reliability. Some of his additional key strengths consist of an aerial presence, concentration, and ability to read the play and intercept passes. Lazio fans, used to the likes of Bastos, Wallace, and Luiz Felipe being prone to lapses in concentration, will be pleased to see Acerbi excelling in this department. With regard to interceptions, he ranked sixth in the Serie A and was as high as third for clearances in the 2017/18 season. There were some key performances in the 2017/18 where these attributes were apparent – the away win against Inter in May and narrow wins against Fiorentina and Verona in April.
How has Acerbi fit in?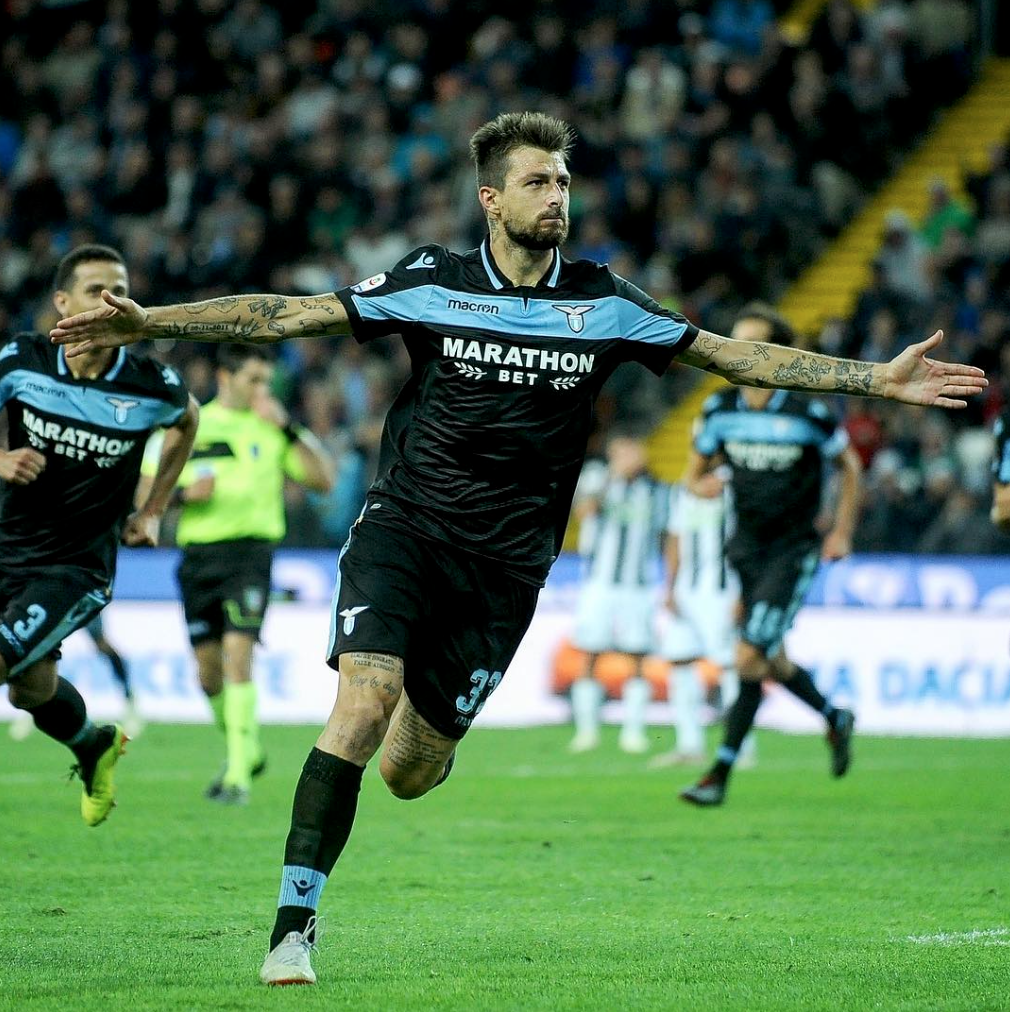 In terms of playing style, much of Francesco Acerbi's characteristics are those you would typically associate with a typical center-back. He is a defender who likes to play long balls but can also play out of the back passing and is able to clear the ball out of his back-end often, blocking shots and tightly marking his opponent. However, one clear outlier is his passion to move forward and dribble, which Lazio has lacked for several years: a defender with the courage and confidence to take a risk but only because he is aware of his surrounding's and is able to recover if a mistake is committed; a ball-playing defender with a sense of when it is appropriate to either play out from the back or clear the lines. At 30 years of age, Acerbi came into this Lazio side and took control. From day one, he has always given his all and this is outlined in every match report: even if Lazio performs poorly, the one positive piece is more often than not Francesco – the lion. This season he has played every second of the 22 matches played, even scoring two goals and providing an assist in the process: he has an 87.3% pass completion rate, an average of 1.4 tackles per match, 2.1 interceptions per match, and 4.7 clearances per match.
Definitely the player of the season so far, it is crazy to believe where Lazio would be if Acerbi was not signed. An intelligent, capable defender who has been able to temper the enthusiasm of some of the younger members of the back-line, aiding their development Acerbi has become a leader and has turned out to be just what Lazio needed.