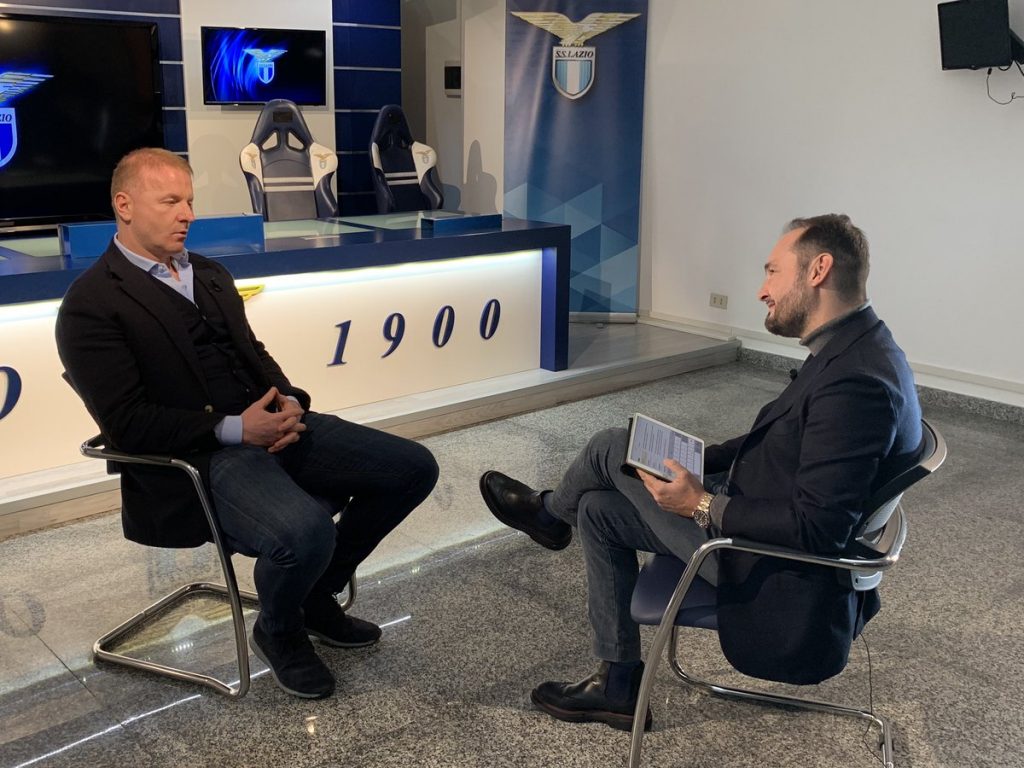 Interviewed exclusively in front of the Sky Sports cameras by Gianluca Di Marzio, sporting director of Lazio, Igli Tare has spoken step by step about all of the important stages of his career in the world of football.
Among the many anecdotes, the Albanian firstly remarked strongly on the passage of Sergej Milinkovic-Savic from Genk to Lazio in the summer of 2015: "In that period, I was sure that Milinkovic would not go to Fiorentina but would come to Lazio. The night before he had called me and told me he would choose us, telling me to feel comfortable. I will always be grateful to him, there are few players who do such a thing".
On his way of work: "I like to do work around some of my former colleagues as a footballer, who played with me. I trust them and they know what is important to me. Finding players with physicality, technique, and body language is essential to understand the character of the player. There are so many little details that make a difference".
His time in Germany: "I arrived in Germany from Albania on foot? Yes, it's true, but I'm not ashamed. I'm very proud of that road I took. Above all, I think I am an example for many young people. A journey in the midst of a thousand difficulties, a thousand fears, a thousand question marks. I was alone. It was a very dangerous thing: you had to trust the traffickers during the passage between Germany and the Czech Republic, in the snow. When I arrived in Germany, I immediately tried to find teams to have a tryout. The first team I found was not very healthy financially, I proposed to work for them though and they accepted: in the afternoon I trained and in the morning I was a gardener. A colleague of mine with a chainsaw risked cutting off my leg, I've been lucky. A very difficult moment."
Relationship with Claudio Lotito: "Only a crazy president like Lotito would think he could make me a sports director. He saw things that I myself had not seen. When I went to sign a contract as a player, I found myself a manager and between me and myself only, I kept telling myself that he was crazy. At the beginning of my journey we worked in harmony, then year after year he understood my qualities and stood aside. But his presence is always fundamental".
Lazio in difficult moments and death threats: "There were times when I thought I'd go away, especially thinking of my family too. We have suffered death threats, things that can not be told. There I thought if it was really worth staying, but inside of me, I thought I did not want to give in to anyone. I have always worked with my whole heart for society. In those moments I was scared for my children. Especially the time of the sale of Hernanes – it was a very bad moment, a truly negative experience".
Lazio Transfer Market: "There may be some outgoing transactions. We have many players and there are many players who would like to go and play. Only in the case of some transfers, we could buy someone".