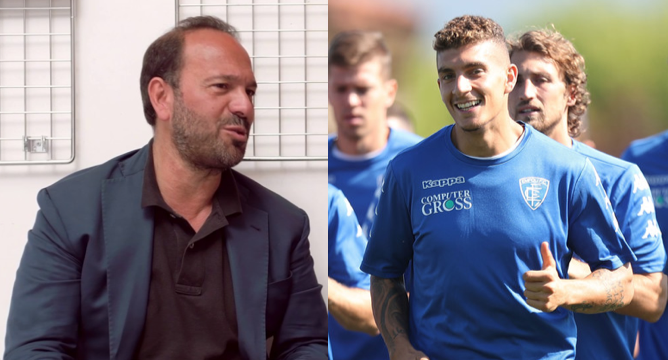 The Lazio market this January is a puzzle: the track that leads to Chelsea's Davide Zappacosta seems to have faded and, in terms of alternatives, the possible start could be Empoli's Giovanni Di Lorenzo. To give an overview of the biancocelesti transfer market, the editorial staff of LaLazioSiamoNoi.it contacted agent Claudio Anellucci exclusively: "I do not understand this reasoning of having to give up before buying, in any case, it is Lazio's way of acting. At times it has brought results, sometimes not. In any case, there is a club, having so many players in the squad, who want to sell first before buying. The question is: who to take?".
Speaking further on Di Lorenzo: "I've been following him for a while. He is a young man and I personally like him. He is a proper prospect. He also scored in the last championship session. Empoli, however, is very intelligent and young people who grow up in his youth sector then sells them to important figures. An investment on him, given the age, I would do it. I find it more sensible than Zappacosta".
Di Lorenzo has played in 19 matches so far this Serie A TIM season, and at 25-years of age, Lazio would be smart to pursue the defender.