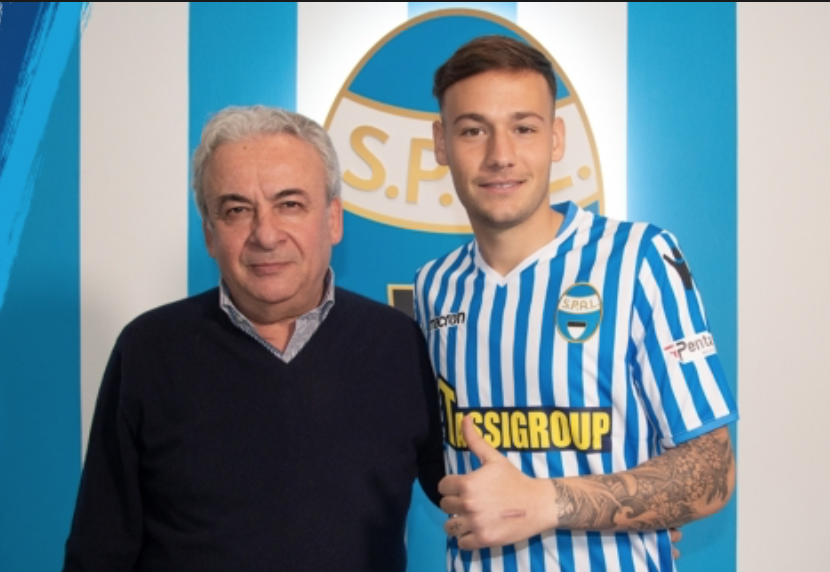 Alessandro Murgia was officially presented to the press by SPAL a few days ago. A loan transfer until the end of the season, this was a beneficial move for both clubs involved: I Biancazzurri will have a bright and young Italian midfielder joining their side, while Murgia will be able to get the first team minutes he so desired. Below, his words presented to the journalists and reporters.
"I chose this place because I think that there is everything necessary here to prove my worth. I cannot wait to enter the field and fight for the SPAL fans and for the SPAL family. I'm finding that this is a family atmosphere and people are calm and respectable – aspects that result in me giving more when I take the field. I saw their games on TV, the stadium is always full and the fans are close together".
Murgia has also chosen to play with a new number: he will play with #11.