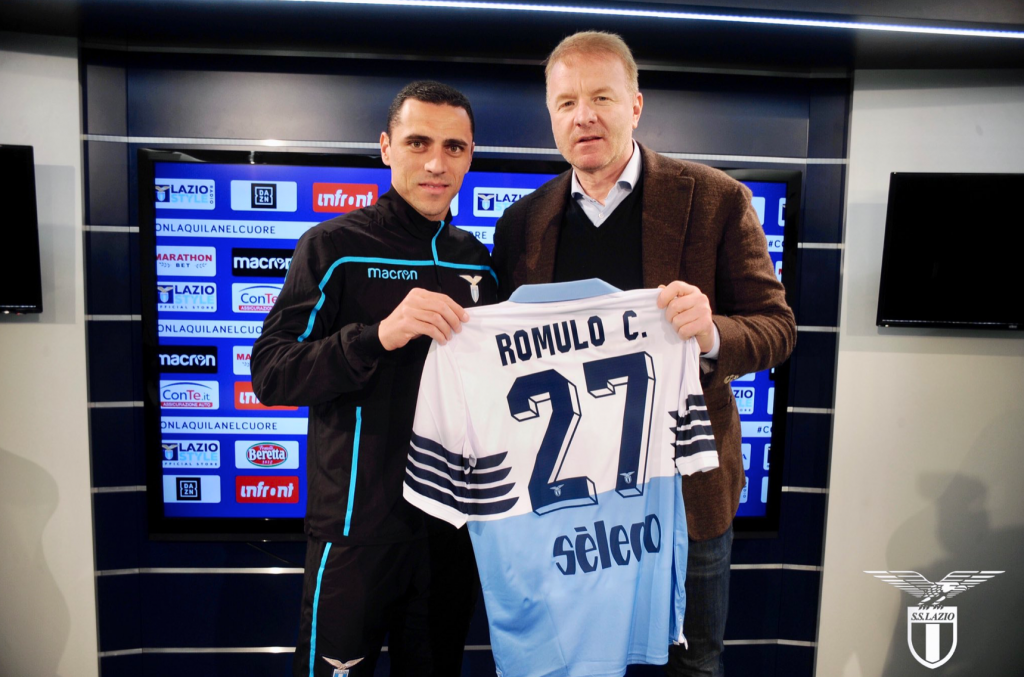 After taking his medicals this morning, Romulo presented himself to the Laziali: next in line for the 31-year-old was the press conference in which he was joined by sporting director Igli Tare. After being introduced by the Albanian, the Ital-Brazilian spoke on this new adventure.
"Is this my greatest experience? I had already lost a great opportunity with Juventus and the National team due to physical problems. Finally, I arrive in a great team – here I am sure I can also take away so much satisfaction, both at the team level and at the personal level, and take my revenge. I already knew some of the squad, I already feel at home and I'm ready to play. The Champions League? The last games of the season will be decisive. For this reason, Tare called me, to give mister Inzaghi a further chance, because we will need everyone. I'm happy to be here. What did I think when Lazio called me? I accepted immediately, I was very emotional. After losing out on other great opportunities because of physical problems I wanted to come strongly. I was excited, for me it is another chance in my life and career. My role? I came to play on the right flank, but I can play naturally even in midfield – the coach can also use me there. The derby? Since I have arrived in Italy, The Derby della Capitale is the most heard of and I cannot wait to play in it."
Romulo will wear jersey number 27, as pictured above.