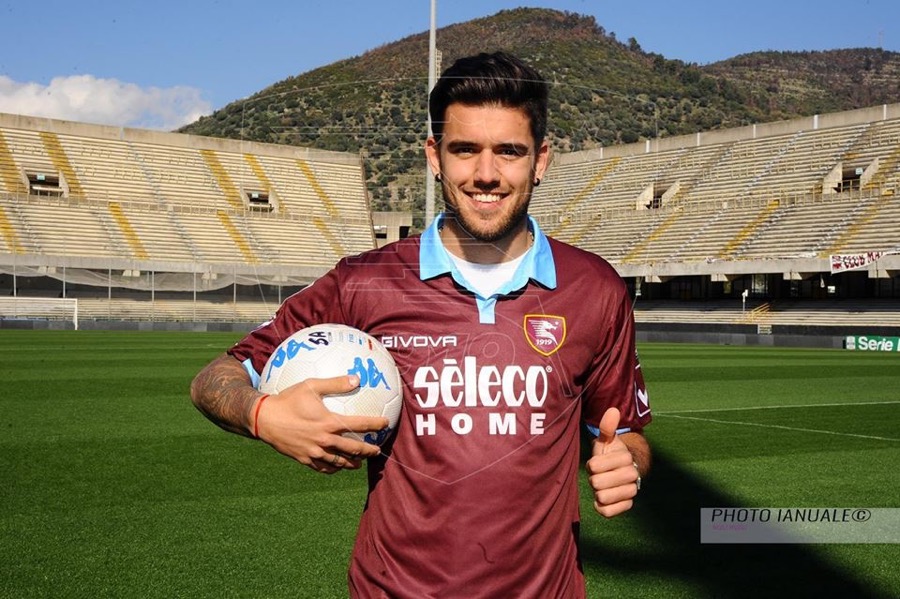 On the final day of the winter transfer market, Salernitana completed several major moves, one of which may go on to be an important one for their sister club, S.S Lazio. Having loaned out two players, Bocalon to Venezia and Kalombo to Rimini, and purchased a new striker, Calaio, from Parma, the question loomed as to if and how the club would react to rumors of interest from Lazio from one of its standout players, Tiago Casasola.
The 23-year-old Argentine defender has become a regular in the midfield for Salernitana, making 12 appearances in the right midfield this season for the club. His up-the-field adjustment has led to a strong turn out in the final third. Casasola has four goals and three assists as of the writing of this article, his most recent being a last-minute winner against Palermo.
Having joined the club one year ago from US Alessandria, Casasola has managed to become a highly rated option in a squad that struggles to find any stand out players.
Therefore, it was no surprise when Lazio announced that they had reached an agreement to purchase the player and loan him back to Salernitana for the remainder of the 2018/19 season. Capable as a centre-back, fullback and as a midfielder, it's easy to see how Casasola represents an open book of opportunities for Lazio.
Casasola is not necessarily a stranger to well-known clubs, though his move to Lazio finally provides him with his first appearance for one. The Argentine spent several years in Boca Juniors' academy before being bought by Fulham, who were in the English Championship at the time. He made one reserve squad appearance with the club before being sent off to Roma, where he spent two years loaned out to Como and Trapani.
Lazio will surely look forward to earning more from Tiago Casasola than their Roman neighbors did previously and should be optimistic for the player they'll be receiving is infinitely more experienced than the youth player that stumbled into Roma's ranks in 2015.
This post was written by Dominic José Bisogno of Salernitana USA
If you like what we do, support us on Patreon. We ask for just the price of a cup of coffee each month to help us cover the costs involved with running the website!
Check out our YouTube channel!
For more reports, exclusive news and features, visit our homepage!