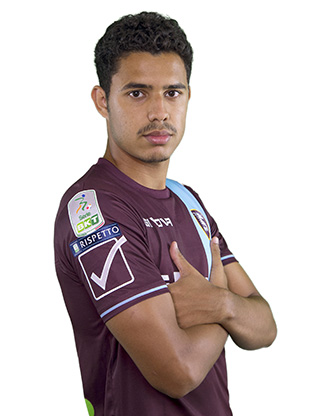 Italy Under 20 coach Paolo Nicolato has named the 26 players who will meet from Sunday, February 10th to Wednesday, February 13th in Tirrenia to start building the team that will play at the World Cup in Poland, between May and June. On the official website of the FIGC, the list was published with a surprise that concerns Lazio: it included the first call for André Anderson, a Lazio-owned playmaker on loan at Salernitana. Anderson, who is Brazilian by birth, also has an Italian passport from his mother (surname Pomilio). Therefore, perhaps André has an Azzurri future ahead of him? Below is the complete list.
Goalkeepers
Alessandro Plizzari (Milan), Michele Cerofolini (Bisceglie), Simone Ghidotti (Fiorentina).
Defenders
Gabriele Zappa (Inter), Federico Valietti (Crotone), Nadir Zortea (Atalanta), Alessandro Tripaldelli (Crotone), Luca Pellegrini (Cagliari), Riccardo Cargnelutti (Roma), Alessandro Buongiorno (Carpi), Luca Ranieri (Foggia).
Midfielders
Andrea Marcucci (Foggia), Andrea Danzi (Hellas Verona), Emanuele Torrasi (Milan), Davide Frattesi (Ascoli), Andrea Colpani (Atalanta), Shady Oukhadda (Albissola), Domenico Roberto Alberico (Hoffeneim), Mirko Antonucci (Pescara), Christian Capone (Pescara), Filippo Melegoni (Pescara), André Anderson (Salernitana).
Attackers
Andrea Pinamonti (Frosinone), Gabriele Gori (Livorno), Gianluca Scamacca (Sassuolo), Marco Olivieri (Juventus).