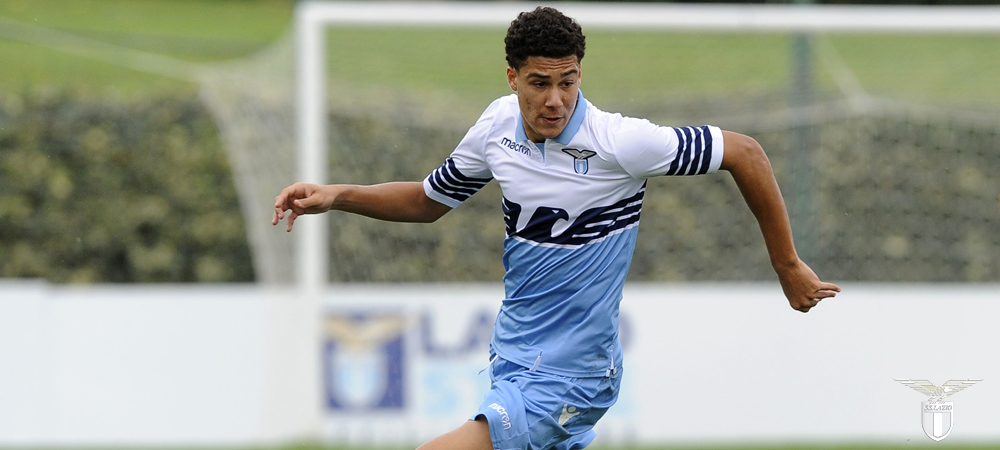 During the winter transfer market, AC Milan completed the signing of Flamengo youngster Lucas Paqueta for a fee of around €35m. The 21-year-old signed a four-and-a-half-year deal with the Rossoneri and has already registered two assists in his first six games for the club in all competitions. Paqueta also has two caps for the Brazilian national team, the first of which took place in September 2018. Many Lazio fans are probably wondering why Lazio does not have their own Paqueta; why the club has not scoured Brazil for a young, but expensive, superstar to help lead the team into the next generation. However, what some Lazio fans may not know is that we already have one – in the form of 18-year-old Luan Capanni.
Luan Capanni was signed by Lazio for an undisclosed fee from Flamengo, the same club that Milan signed Paqueta from, in the summer of 2018. Capanni is two-and-a-half years younger than Paqueta and currently is a part of Lazio's Primavera side; as they attempt to make the leap back up to Primavera 1. Capanni's Lazio U19 side currently sit on top of their group in Primavera 2; Capanni playing a huge part in the Biancocelesti's push for promotion. The Brazilian forward has 7 goals and 1 assist in 12 Primavera 2 matches, playing as a center-forward or a second-striker in a majority of those matches. When he has started the match at center-forward, Capanni has scored five in seven with one assist – proving that he could potentially be a candidate to lead the line in the first team when Ciro Immobile eventually departs; either for retirement or in the case of a transfer.
Luan Capanni is potentially one of the brightest prospects within Lazio's youth ranks; aged just 18 and potentially already looking like he could be ready for first-team football next season or the season after. The Brazilian is versatile, able to play as a central attacking midfielder, further up as a second-striker, right up top as a center-forward or out on the right-wing. Therefore, Capanni can offer the Biancocelesti a lot in the future; regardless of whether Simone Inzaghi and his 3-5-1-1 or 3-5-2 remain in the Italian capital at the point in which the Brazilian starlet rises to the first team.
It may be too soon, however, to consider Luan Capanni a wonder-kid. After all, Lazio currently sits in the second division of Italy's Primavera system; after being relegated last season. Capanni may be able to perform with the less-financed likes of Lazio's competition in this division but it could be another matter entirely against higher-class opposition. Ultimately, we expect Capanni to remain with the Primavera for one more season after this one. With Lazio hopefully back in the top flight of youth football next season, Capanni will get the chance to play much harder opposition and we will get a better idea of his talents. Until then, we wait with bated breath to see what Capanni can produce in the meantime; and if he can help the Biancocelesti youngsters return to the top flight.