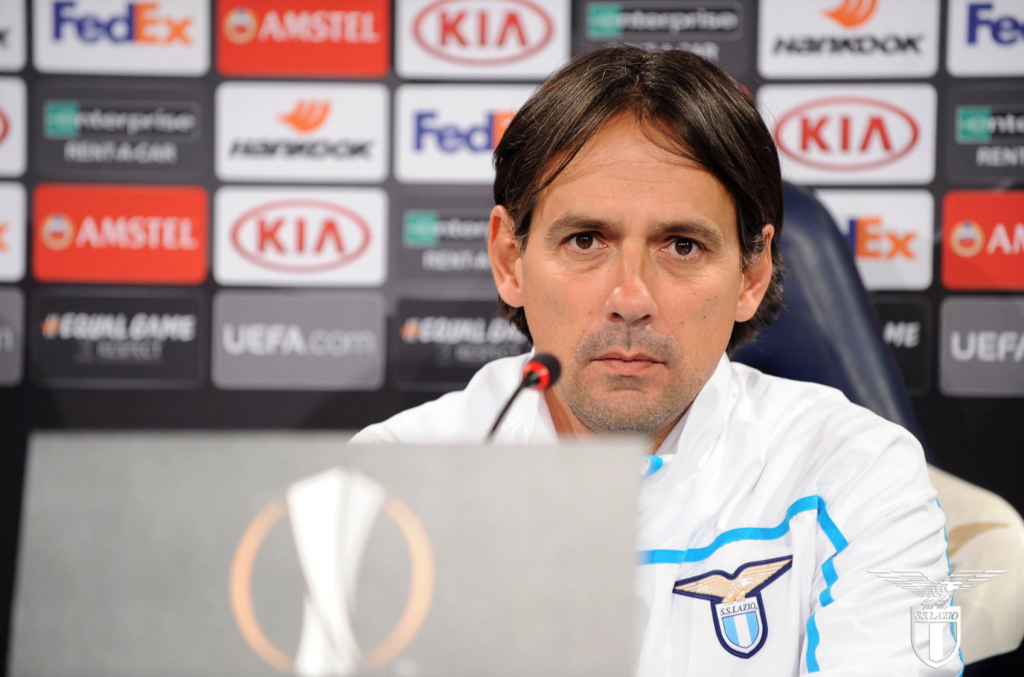 On the eve of the Europa League clash of Lazio vs Sevilla, Simone Inzaghi arrived in the press room to present the first leg of the Round of 32.
On the current fitness of the team:
"We had six days to work well and recover energy, especially mental energy. Last week was energy consuming, the 120 minutes of Milan, then Frosinone, and lastly Empoli, against which we became very tired in the final minutes. We have won two important games,
we arrived in the Italian Cup semi-final, and tomorrow we will play in the Round of 32 against Sevilla".
On the availability of Ciro Immobile:
"A very generous player – he would like to be there but he has missed two training sessions. Along with the medical staff, we do not want to take risks. We know the importance of tomorrow,but we have lots of close matches. Ciro is more a no than a yes."
On the availability of Sergej Milinkovic-Savic:
"For us, the match with Empoli was very important. Luis Alberto and Immobile were already missing. Milinkovic-Savic and Correa had trained with the group – they wanted to be there at all costs. Having Luis and Ciro available, maybe I would have made other choices. Milinkovic-Savic had a little problem – I think that at most he will miss two games, we knew we were taking some risks. However, We will not do it anymore. We have lots of close matches and we want to go to the end of all the competitions."
On the schedule:
"The matches were poorly distributed – we have never had to play on a Thursday, especially after facing Frosinone on Monday. Unfortunately this happened. Even the other Italians playing in Europe and in the Italian Cup have such a busy schedule. We want to recover the injured players as soon as possible".
On the Europa League:
"Unlike Sevilla and other teams, we qualified two matches in advance. Our journey has been a great one, like last year. Surely there must have been, but I do not remember other teams who have qualified two matches in advance, two years in a row. I'm sorry that we lost the last two matches of the group."
On Lazio vs Sevilla:
"They are a very technical team, built in the best way with a large squad. They play a football similar to ours, with the 3-5-2. They have technical and quality players – we talked about it with the team".