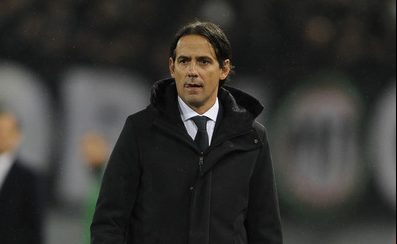 Lazio's Europa League run has come to an end. No goals were scored at the Ramón Sánchez Pizjuán Stadium in the second leg; two goals were conceded resulting in a 3-0 aggregate victory for Sevilla. To comment on the match was Biancocelesti manager Simone Inzaghi, who many feel is now under pressure following this defeat.
More angry with the referee or missed opportunities?
There is disappointment… we created so many chances. Both in the first and second legs, we have not been favored.
I did not like the refereeing. But, without goals scored, it's right that we were forced out of the competition. It takes desire to score goals. We were the best attack in Italy last year; we are not at our best and could have certainly played better.
The change of formation?
Correa? In the position I put him in, he was able to create problems. It's too bad, however, that we did not score… Durmisi? After the expulsion of Marusic, which was totally invented, I needed to bring on a defender. I substituted Badelj because Roque Mesa was constantly putting him under pressure.
What are your comments on the match?
There is disappointment. We had so many opportunities: for example today, Lulic's missed penalty call and Acerbi's opportunity. However, all in all, we must be good at taking these chances. Now we need to pick ourselves up – we are in a very delicate moment. We go out quite rightly: if you do not score on the return match, you do not go through.
What happened when Patric came out?
I want all the players to stay with us after the break. I asked him if he had any problems, he replied 'just a blow'. All is calm and I took him off to prevent an injury.