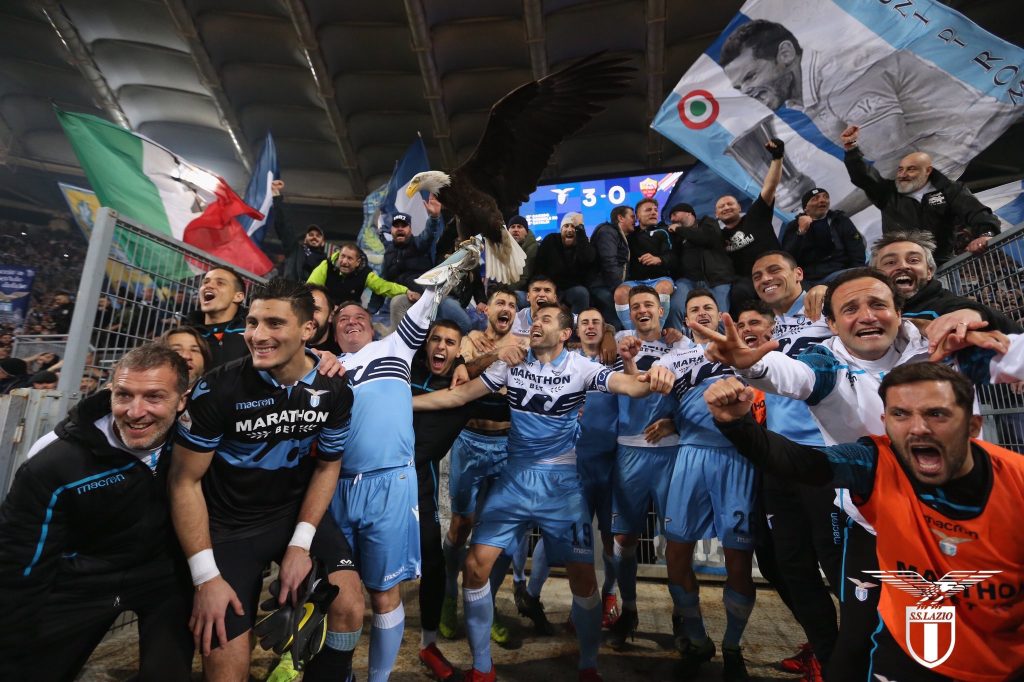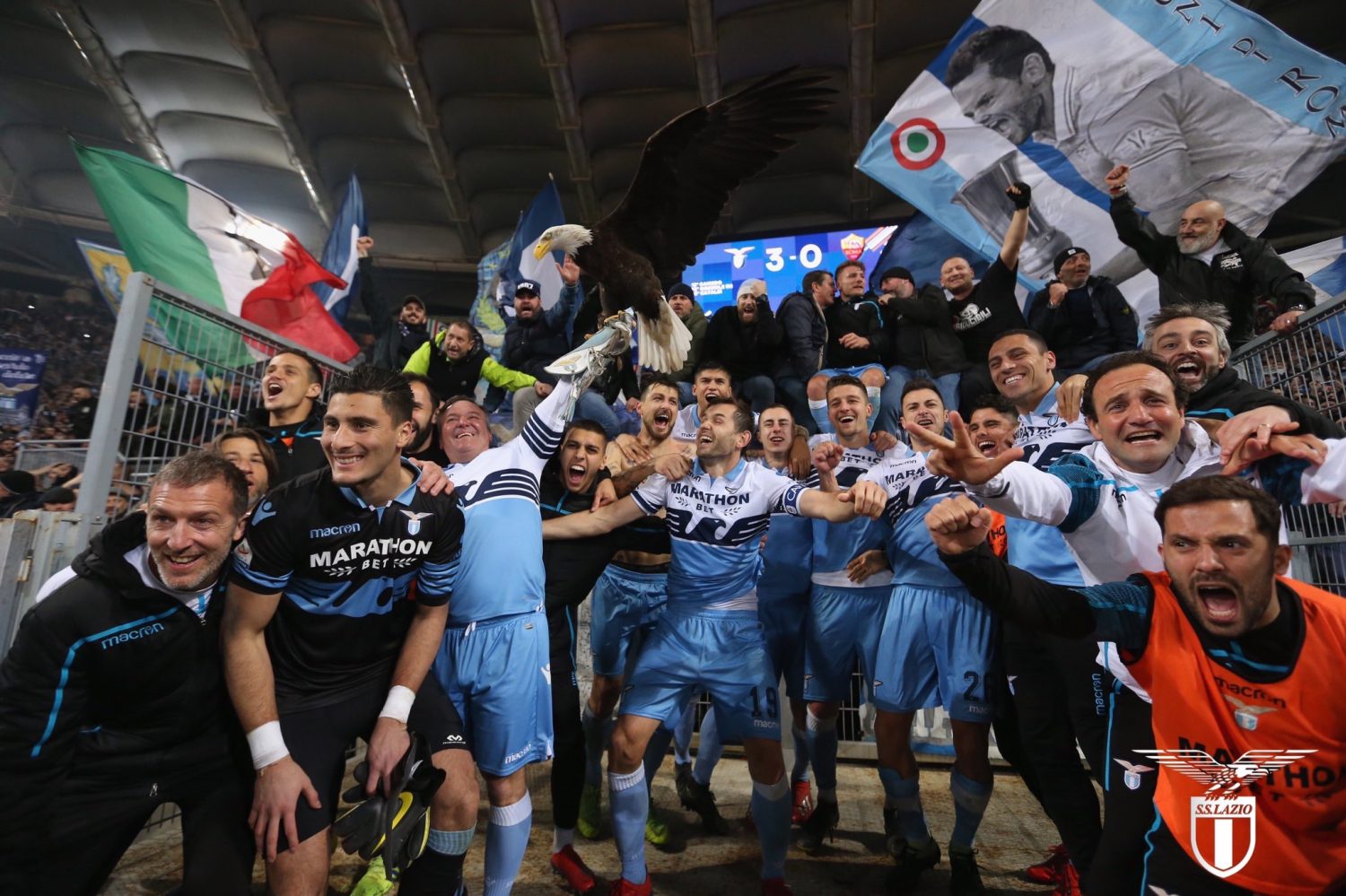 Every season this Derby is played twice. It is a very important day for any Lazio or Roma fan as we treat it like it is a World Cup final. The Derby Della Capitale, one of the best derbies in all of football. When these two teams clash it never fails to provide us with a great game, end-to-end action, and drama. The first time the two sides met in the Derby this season the Biancocelesti, unfortunately, lost 3-1. However, this second fixture saw Lazio have a chance at redemption.
First Half: Lazio 1 vs Roma 0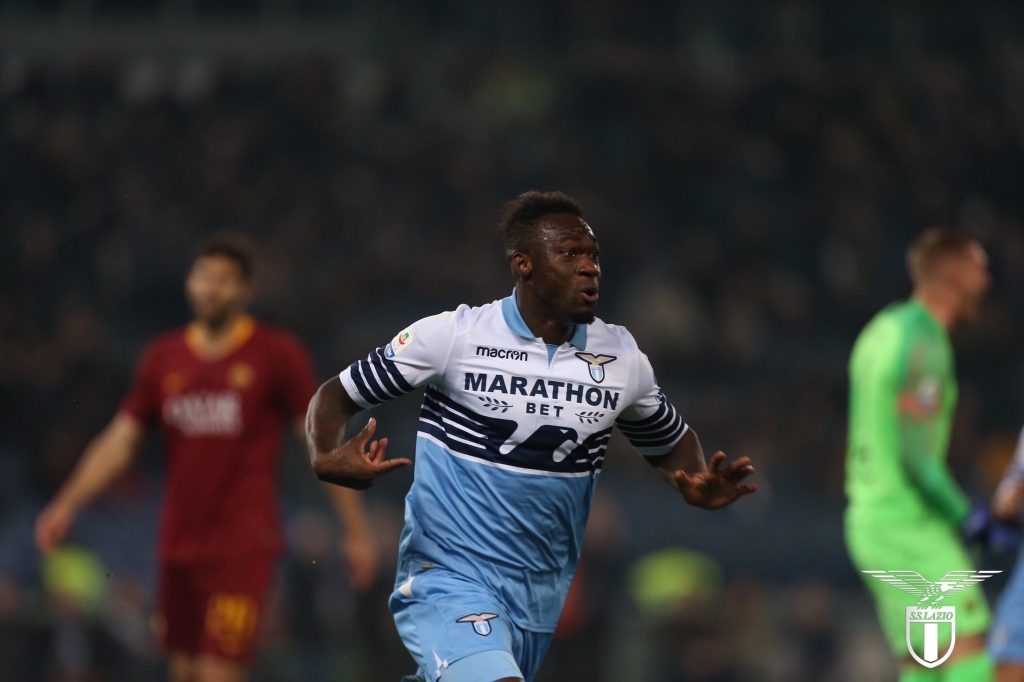 The first half begins and match official Paolo Silvio Mazzoleni granted Lazio a free kick in a promising position, as well as booking Juan Jesus as he fouled Joaquin Correa. Unfortunately, Luis Alberto fails to place the free kick in the back of the net as it strikes the wall. A moment that no one saw coming came 12 minutes into the match when Felipe Caicedo (who was chosen to start over an injured Ciro Immobile) received an over-the-top through ball from Correa and was one-on-one against Roma goalkeeper Robin Olsen. The Ecuadorian striker calmly dribbled around Olsen and slotted the ball into the back of the net to give Lazio the early lead. Like every other Serie A game this weekend, the 13th minute was reserved for a full minute of applause in honor of a year since the tragic passing of31-year-old Fiorentina and Italian National Team defender Davide Astori. The first half continued with many chances for both teams.
Second Half: Lazio 2 vs Roma 0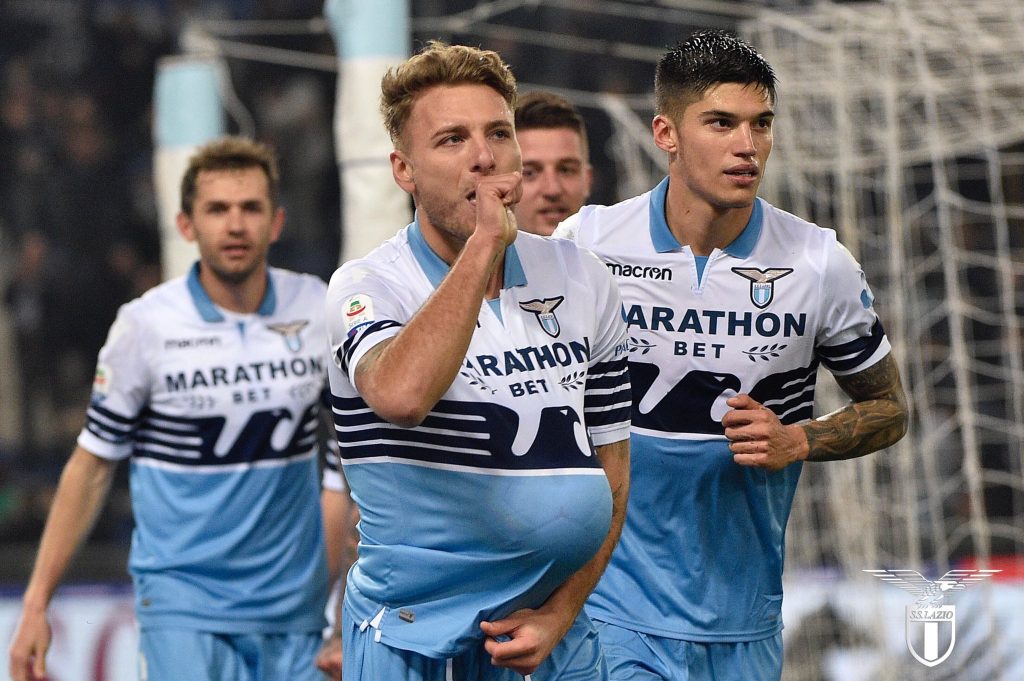 The second half was the point in the match where little quarrels would happen between players and when Mazzoleni had to frequently reach into his pocket to hand out yellow cards. Immobile was subbed on for Caicedo in the 64th minute as Simeone Inzaghi tried to get the most out of the Italian striker. The biggest shock in the match was when Correa was through on goal and was fouled from behind in the box by Roma defender Federico Fazio. Lazio was granted the penalty and the chance to double their lead. Surprisingly, Mazzoleni only gave Fazio a yellow card when all the Lazio fans and players were convinced it was a straight red card. Who, other than last season's joint top scorer Ciro Immobile, to take the penalty. Olsen did get a touch on Immobile's shot but failed to keep it out and it slid under his arm as Immobile gave Lazio the two goal lead they deserved. Immobile celebrated by taking the match ball and tucking it in his shirt, hinting that his wife Jessica Melena was pregnant. It was later announced on his Instagram that they were having a boy. The last minute of regulation time plus stoppage time was really the cherry on top as Danilo Cataldi's top of the box effort got passed Olsen who tried to push it away but only managed to get a touch as it eventually found the back of the net. Cataldi celebrated his first Derby goal by taking off his shirt as he soaked in this beautiful moment with the fans and players. Things got even better just before the last minute as fights broke out between players and in a matter of a minute Aleksandar Kolarov received two yellows and was sent off.
Full Time: Lazio 3 vs Roma 0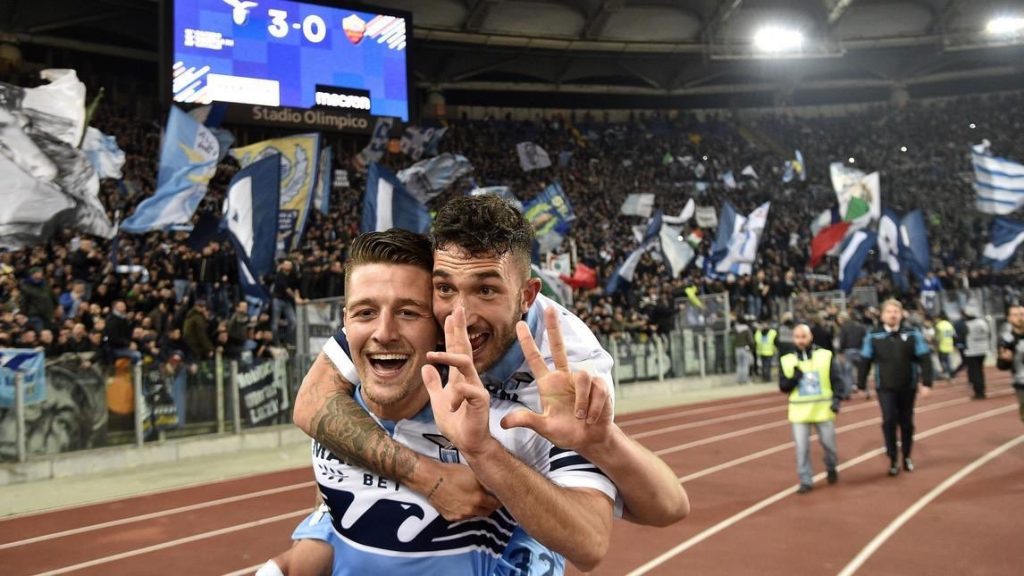 All in all, Lazio win the Derby Della Capitale and also make history as they have won the derby by a three goal margin for the second time ever in the league. The first time they won by a three goal margin was December 10th, 2006 when they also won 3-0. With this crucial three points and the Derby win Lazio stay in 6th place in the table however they still have a game in hand and are six points away from a Champions League spot.
If you like what we do, support us on Patreon. We ask for just the price of a cup of coffee each month to help us cover the costs involved with running the website!
Follow us on Twitter!
Like us on Facebook!
For more reports, exclusive news and features, visit our homepage!