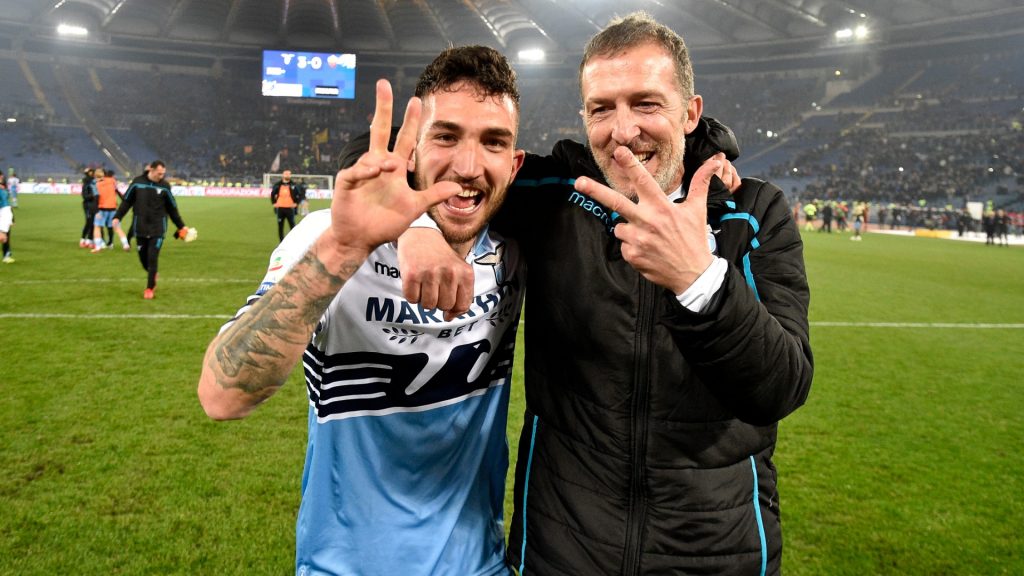 This past weekend, Lazio defeated rivals Roma 3-0 in the Derby della Capitale. To score the final goal – after entering the pitch for Joaquin Correa – was home-grown and raised Laziale Danilo Cataldi in the 89′. Full of joy and celebration, the Italian was interviewed by Rai Radio 1 Sport to discuss the match and his future.
It has not been a normal week for me. I am from Rome so this victory and scoring a goal is an incredible feeling. However, there is always another match to play, we are already thinking of the match against Fiorentina.

I had said before entering the field that something good would happen. In the days preceding the derby, I told everyone that I was hoping to enter because I felt I could do something special. With family, everything is lived in an amplified way – my wife is pregnant and I called her immediately after the match to know how she was…

The Champions League spots are very close and within reach. This victory raises us up and gives us confidence, but the matches to come are essential to win, many teams are close to us within the standings. We were good at interpreting the race, not just on a mental level – everything went well from a tactical point of view. Rome is strong and has important players, but we have limited them to perfection. The victory was clean and well deserved.

We scored less goals? Every year something makes history in some way. It's hard to always find a reason why some things do not work, but I think the problem is when there are not many opportunities created: this is not true for us because we have always produced nemerous chances. The derby has restored our characteristics, the ones of a team that create a lot and can score against anyone.

Obviously, I will try my best to continue to do well to be able to wear the Azzurri shirt. It is an incredible emotion to play for the National team.

As for the renewal with Lazio, I traveled a lot in Italy and I have boasted wonderful experiences as a result. If you can take positive things even from difficult times, you grow up. I do not take care of the renewal, it is always a consequence of what is done: I would like to stay here for a long time.

I feel the confidence of Mr. Inzaghi – I think I just have to thank him for the trust and responsibility he has given me. He is a very emotional manager, you see how he screams on the field: he lives each match like he is playing as he has been a Lazio player. I hope to be able to give a big hand until the end of the season.