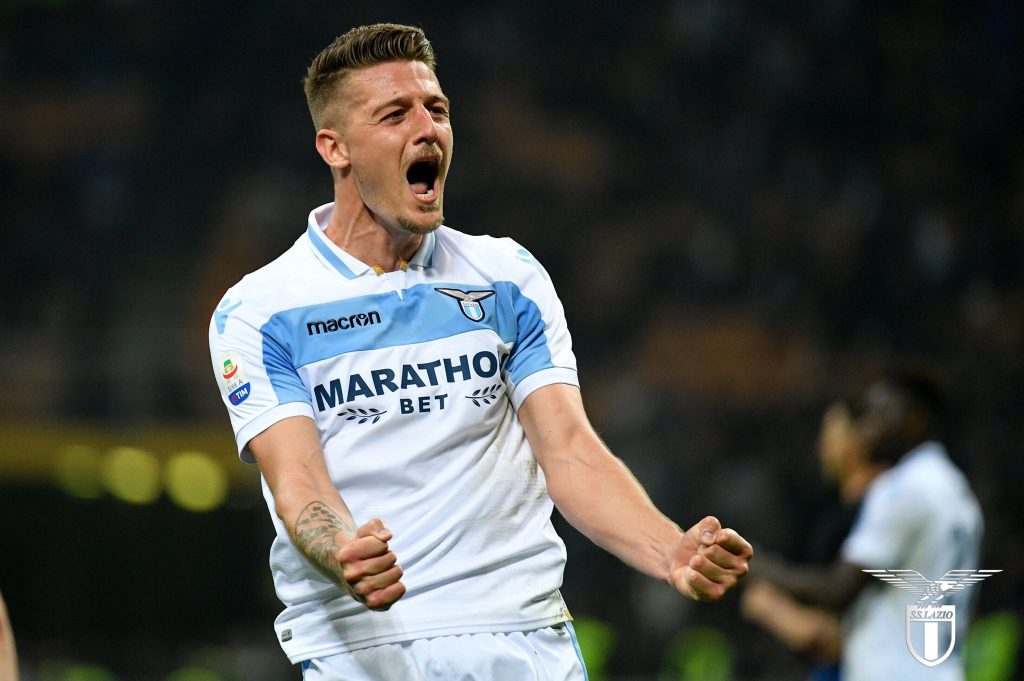 After the final whistle at the San Siro, Biancocelesti goalscorer and Serbian midfielder Sergej Milinkovic-Savic was interviewed by Lazio Style Channel.
My goal helped the team a lot today because Inter were looking for victory. By scoring early, we lowered the tension. Later on in the match we suffered,  but sometimes you have to show that you are able to win even in these conditions.

On the occasion of my goal? I headed to the nearest camera to send my best wishes to my mother Milana who turned 50. I saw the ball arrive, I knew I could get there and so I said to myself: I have to send this into the net, and I did just that.

Against the teams that are ahead of us in the standings, we intend to play more defensive and take the pressure, because it is more important to defend our goal that to attack and leave it vulnerable. Additonally, with strong attackers, we are able to make the most out of counter attacks.

Against the "small teams", however, I can also act in a more advanced position. When Luis Alberto plays, he likes to go forward so I ahve to stay back more, but when Marco Parolo plays instead, I have the license to be able to push forward. The important thing for me is to perform the tasks Inzaghi assigns to me; when I can play more offensively, it is essential that I look for the goal.

In the field we all understand each other very well, the only new one is Joaquin Correa, but even he was good at setting in a short time and now we are expressing ourselves at our best.