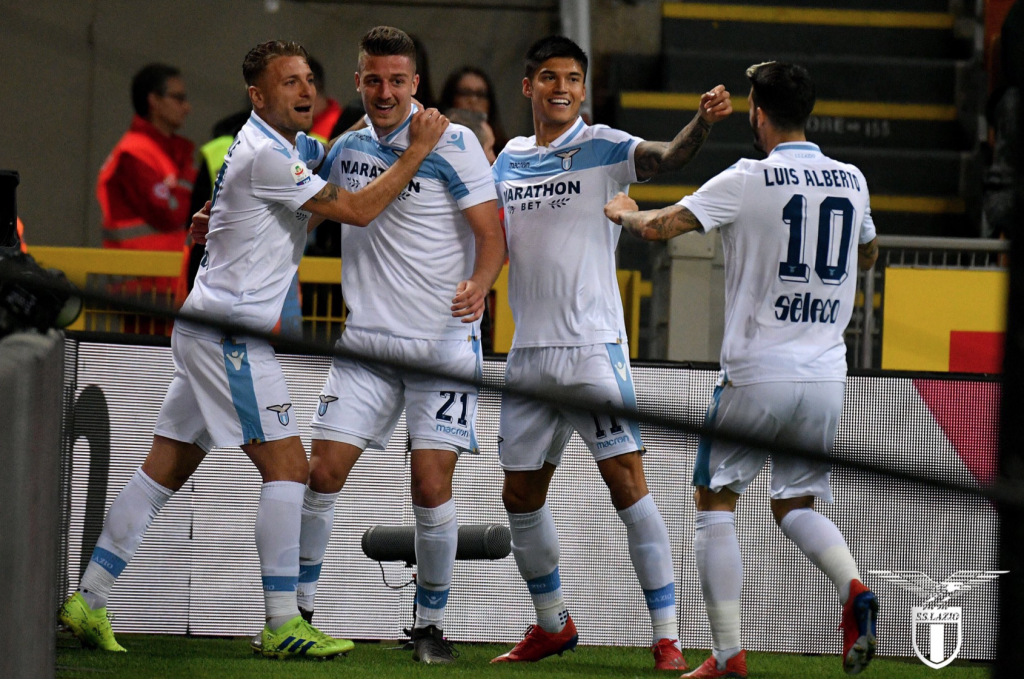 After an exciting weekend of Serie A TIM football, only eight points separate Inter in third position (53) and Torino in ninth position (45). This shows how tight the battle for the final two Champions League spots really are; Juventus and Napoli have clearly secured the top two spots,  but third and fourth are still up for grabs…
In Matchday 29, Lazio were able to defeat Inter by a score of 1-0 away from home. In terrific form, by completing the month of March with a win (and record of three wins and one draw), they have a regained a posiiton that puts them closer than ever to their goal. Looking at the two sides above the Biancocelesti, Inter lies in third with 53 points after 29 matches played and Milan sits in fourth with 52 points after 30 matches played. Why is this important to note? Lazio currently sits right below them in fifth with a point total of 48. However, they have a match in hand, with a match against Udinese still to play.
So, with the season dwindling to an end, who are the favorites to secure the third and fourth spots and how many teams are really in the fight for the Champions League qualification? Inter is struggling to deal with the Mauro Icardi situation; Milan are not playing great football (and have not won in their last three matches); Atalanta are back to winning ways; and Roma are out of the Europa League as it stands. Below, Vittorio Campanile provides his thoughts.