Every side from last placed Chievo Verona to Spal in 15th spot in the Serie A TIM all carry hopes of survival in the top flight of Italian football. With just eight matches remaining, other than the Flying Donkeys, the final two relegation spots are still undecided. Currently, the two spots are being occupied by Frosinone – who are in 19th spot, eight points from a salvation spot – and Bologna – who are in 18th spot, just one point out of the relegation zone. With this being said, no one can eliminate these two sides just yet as the relegation battle is as intense as ever: every club will have to fight until the end as it is only themselves who can decide their fate.
Chievo Verona
The Flying Donkeys are seemingly just playing out the season until their inevitable relegation down to the Serie B. The Veronese have been in the top flight of Italian football for the last 11 years, after previously first making their debut in Serie A in 2001, even managing to qualify for European competition. Despite being mathematically still in with a chance, having to face the likes of fellow strugglers Bologna next, as well as UEFA Champions League-chasing Lazio and Inter, they will need more than just a miracle to avoid the drop. Manager Domenico Di Carlo has brought better team chemistry and some improved results, but his task to salvage Chievo's Serie A status was doomed from the start.
Upcoming matches: Bologna (A), Napoli (H), Lazio (A), Parma (H), Spal (H), Inter (A), Sampdoria (H), Frosinone (A).
Frosinone
I Canarini's promotion to the top flight was rife with controversy, as their play-off at the end of last season in Serie B had a few unsavory incidents. After failing to really impress throughout the entirety of the campaign, their recent wins over Sampdoria and Parma this past mid-week suggest that there is still some fight in the Lazio based team. Manager Marco Baroni has the club playing an entertaining brand of football, employing a 3-4-1-2 formation; Inter loanee Andrea Pinamonti has scored a respectable five goals, while Camillo Ciano has provided creativity with Ghanaian Raman Chibsa giving the team the solidity and work rate. Unfortunately for them, they are eight points off safety and just like with Chievo, most expect them to go down as well…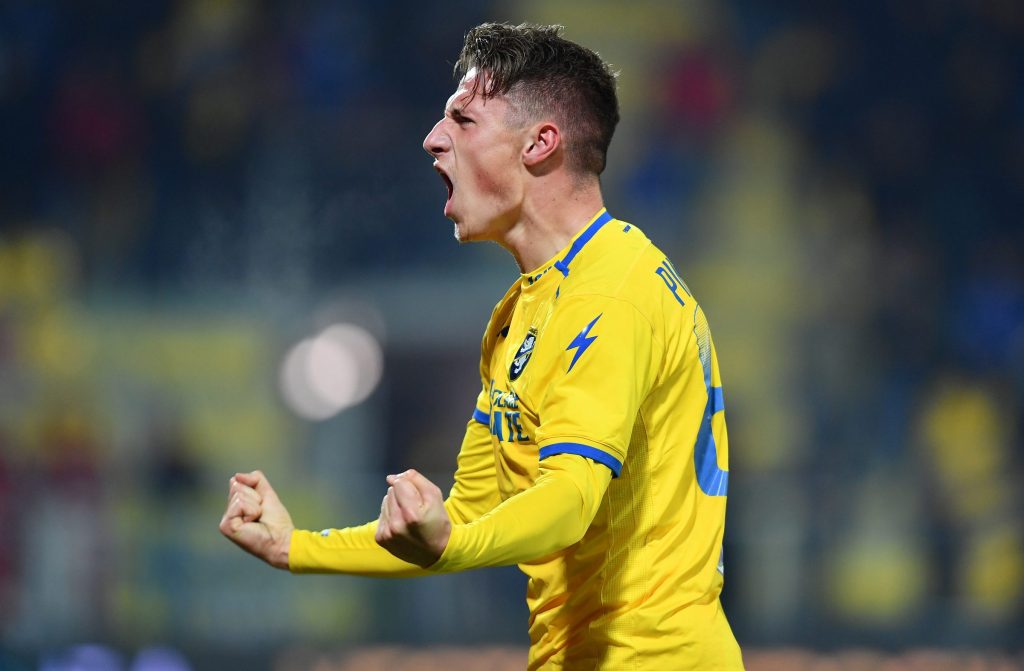 Upcoming matches: Fiorentina (A), Inter (H), Cagliari (A), Napoli (H), Sassuolo (A). Udinese (H), Milan (A), Chievo (H).
Bologna
The Rossoblu currently occupy the last relegation place but have made a marked improvement since firing Filippo "Pippo" Inzaghi in late January and bringing in Sinisa Mihajlovic. It was a return for the former free-kick specialist, as he had been in charge of the Emilia-Romagna side 10 years ago. They have arguably the hardest run-in with virtually every game, their opposition having something to play for, perhaps besides maybe Napoli on the last day. Last game, they were blown away by UEFA Champions League-chasing Atalanta, allowing four goals in just 15 minutes, so they will need to tighten up their defense. Having said that, the Serbian manager has employed an attacking approach to the club, not just in terms of the formation, but the playing personnel. In addition to January signing, Nicola Sansone, he has fully utilized the talent of Italy Under-21 attacking midfielder Riccardo Orsolini, who was under-used by the previous manager.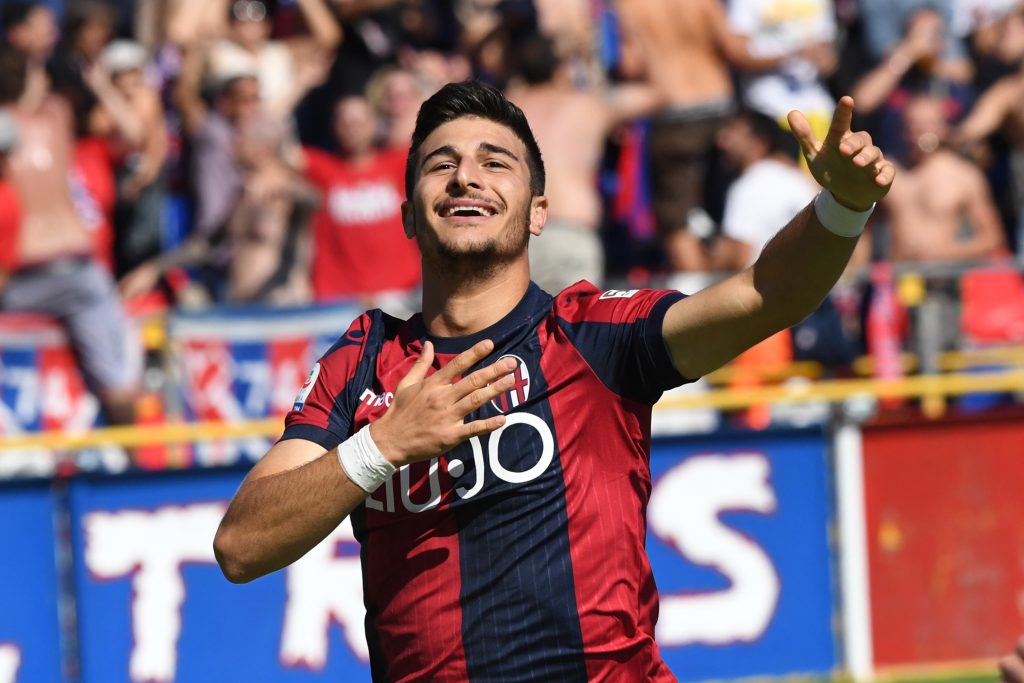 Upcoming matches: Chievo (H), Fiorentina (A), Sampdoria (H), Empoli (H), Milan (A), Parma (H), Lazio (A), Napoli (H).
Empoli
The Tuscans did themselves massive favor by beating Napoli on Wednesday, in a quite impressive display. They took the lead twice and held on the second time out. Empoli, of course, were Serie B champions last year, confirming their promotion with four games remaining. Similar to Bologna, they have arguably the hardest fixture list, including all their rivals for safety and European chasing clubs. It gets going right from this weekend, as they meet Udinese away from home. In what seems like a theme in Calcio circles, they fired their manager that they started with, Andrea Andreazzoli, only to re-hire him after the man replacing him did not get the job done. The club cited that while Empoli were pleasing on the eye, the results were not there, so ironically they brought back the man they let go… Empoli has scored 38 goals, which is the best in the lower half of the table beside Sassuolo. Andreazzoli employs a 5-3-2, that provides width with the full-backs, with Rade Krunic, Francesco Caputo and January signing Diego Farias providing the firepower up front. If they can tighten up at the back, it is possible to see them avoiding relegation.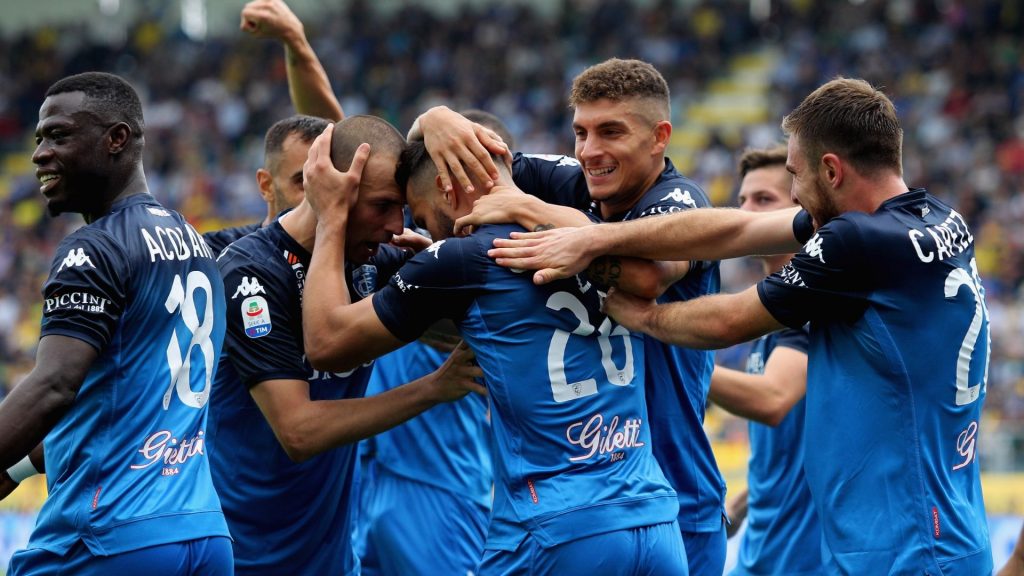 Upcoming matches: Udinese (A), Atalanta (A), Spal (H), Bologna (A), Fiorentina (H), Sampdoria (A), Torino (H), Inter(A).
Udinese
Udinese re-hired their interim manager from last season, Igor Tudor, to salvage their season after parting ways, with not one, but two managers in a bid to keep their Serie A status. Since his reign restarted, he has gathered four points, including a well-earned draw against Milan at the San Siro. The former Croatian international has used a 3-5-2 formation, that has given the team width, but also pace as evidenced by their equalizer versus the Rossoneri on Tuesday. Interestingly, the man in the photo above, Rodrigo De Paul, has been used in the midfield five, instead of as an attacking Midfielder, as used by previous managers. This has allowed the 1980 Mitropa Cup winners, to have at least three players in the attacking third in both of their games so far. In midfield, Seko Fofana has been a revelation in recent times. He is that box-to-box player that managers just love. The Ivorian can do just about everything on the pitch and his work rate is second to none in the league. Goalkeeper Juan Musso has been a solid acquisition and has impressed so much that he made his Argentina debut last month. For the Friulans, their games versus Empoli and Spal are both at home, so the direct clashes could work in their favor.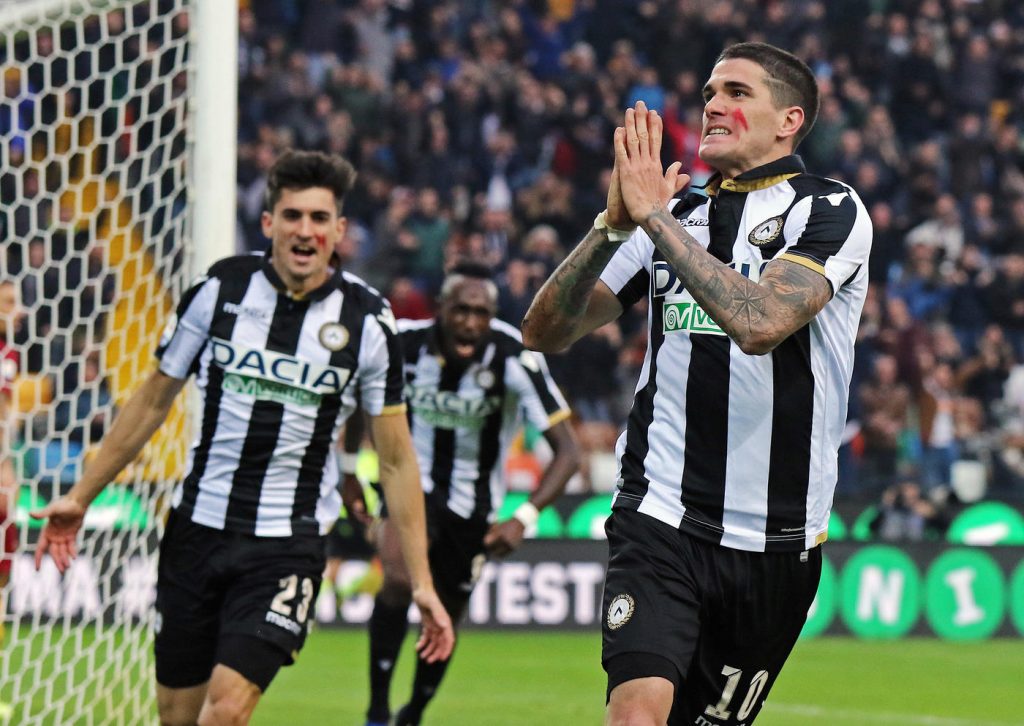 Upcoming matches: Empoli (H), Roma (A), Lazio (A), Sassuolo (H), Atalanta (A), Inter (H), Frosinone (A), Spal (H).
Spal
Gli Estensi had avoided the drop on the final day last campaign, and they may need to do so again for the second season in succession. Unlike so many of their direct rivals, they had the same manager for a significant period of time, as Leonardo Simplici has been in charge of the Ferrara side for four years now, guiding them up the ranks, and to their first Serie A season in 49 years. Like Udinese recently, they also employ a 3-5-2 formation, also using two out-and-out strikers, in an almost yesteryear formation. However, the strength lies in the middle of the park. Jasmin Kurtic, Mohamed Fares, and Manuel Lazzari have been involved in everything that is good about the club, while at the back Thiago Cionek, has been a rock. Besides their identity of play, one of the best aspects that Spal has brought to Calcio is their fantastic choreography at their homes games. It is usually entertaining, well put together, and at times even funny. They will be hoping that at their four remaining home games, their fans can will them on to safety once again. What may not work for them though, is that their three games versus their direct rivals are all away from home, and that is where their stay for another season could lie.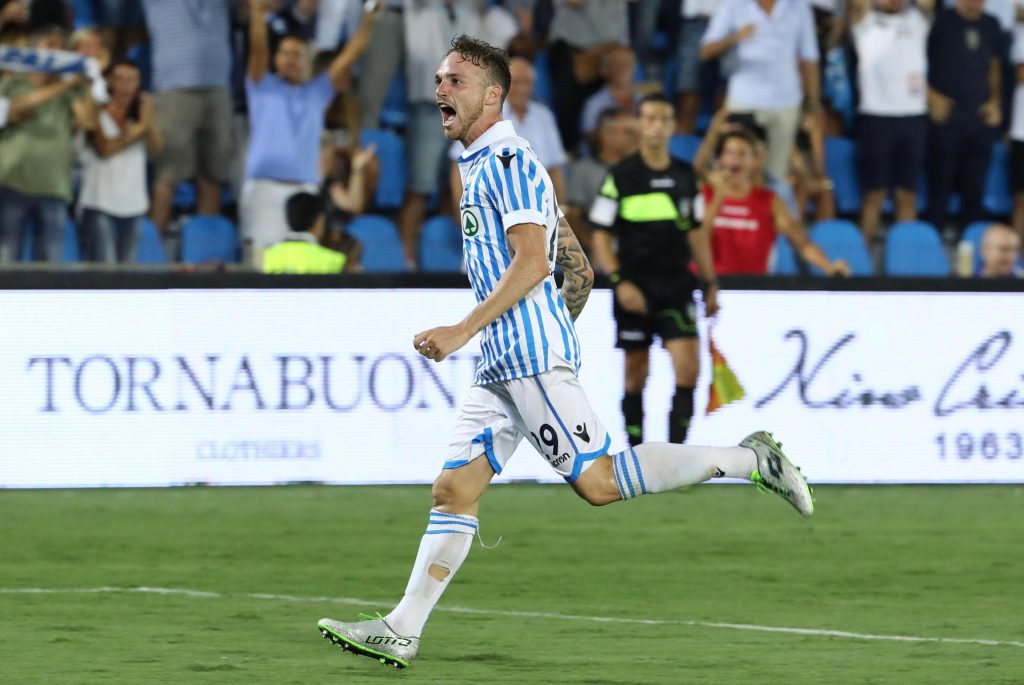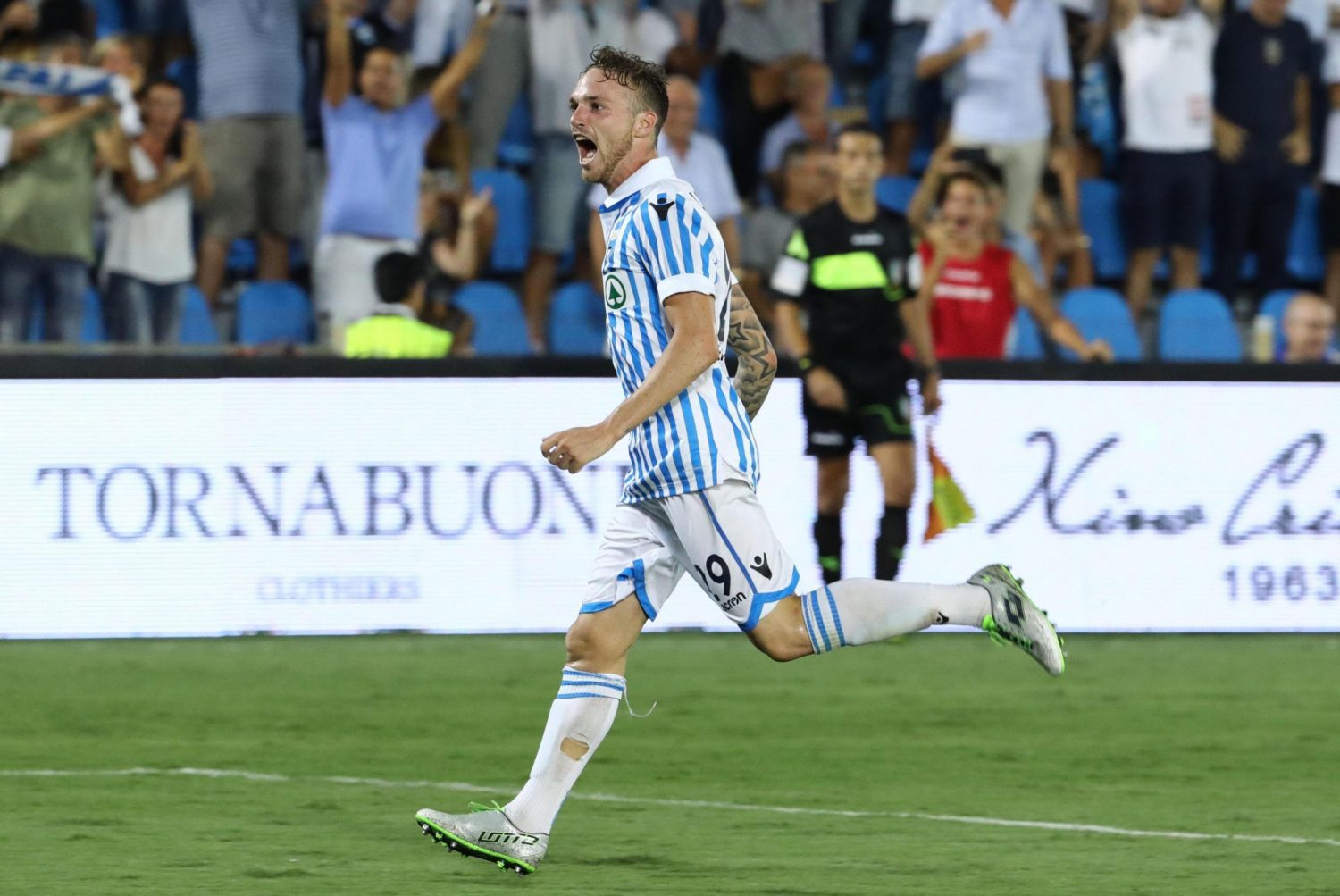 Upcoming matches: Cagliari (A), Spal (H), Empoli (A), Genoa (H), Chievo (A), Napoli (H), Udinese (A), Milan(H).
Besides the above teams listed, there are also Parma, Cagliari, and Genoa who are all tied in 14th place on 33 points, whose safety may not be a foregone conclusion either. Even if, it's unlikely for either of those three to go down to Serie B, the fact that they are only just five points above the drop zone is worth keeping an eye on as well. The Serie A TIM is heading to the finish line and it will be important to note that the fight to remain in the top flight may be the most intriguing.