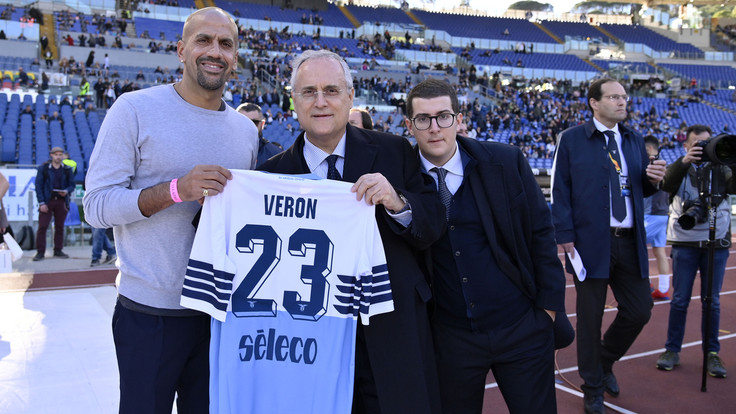 The guest of honor at the Stadio Olimpico in the game against Sassuolo was undoubtedly
Juan Sebastian Veron
, the undisputed protagonist of Lazio's second Scudetto, and someone who has remained very attached to the white and sky blue colors. Before the match,
La Brujita
was awarded the personalized flag jersey, as well as the affection of the entire stadium, which once again sang his name.
Yesterday, Veron was intercepted by Radiosei's microphones.
I feel so many emotions because here I spent two extraordinary years here and it's hard to forget that, it's always nice to come back and find these people. We were a great team with champions in every role and with a strong character, I'm glad that people have a good memory of me and the whole group. The best day is undoubtedly the day we won the Scudetto, unforgettable. In today's Lazio I believe in Correa, he still has a lot to give and can become a driving force, but the whole team is doing well.
Veron spent two seasons at Lazio between 1999 and 2001, making 79 appearances and scoring 14 goals, helping the club to win a Scudetto, Coppa Italia, Supercoppa Italiana, and the UEFA Super Cup. A true legend to Laziali, Grazie Sebastian!