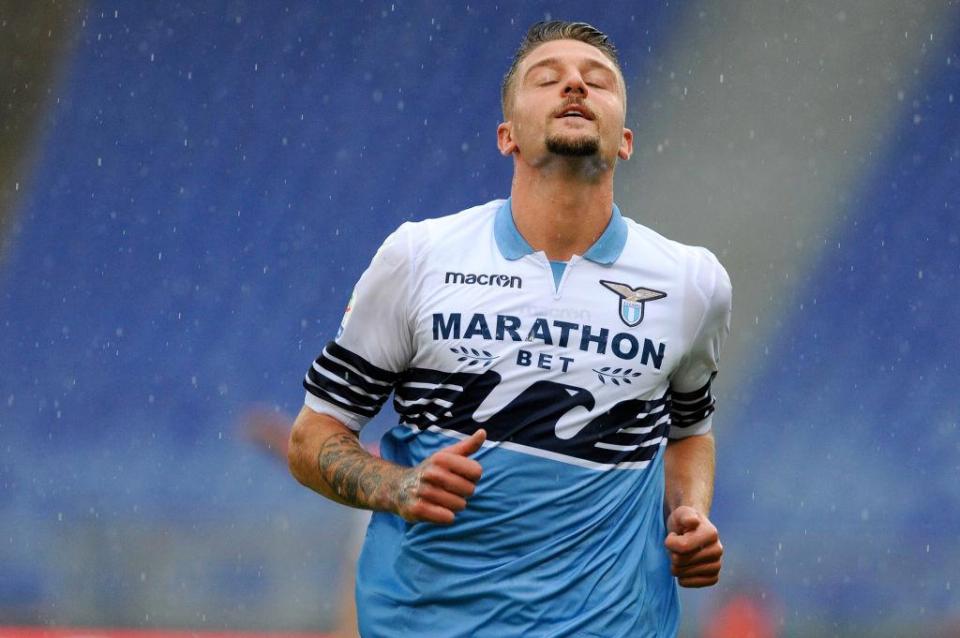 The big match of Matchday 32 is certainly Milan vs Lazio. In a preview below are the statements of Sergej Milinkovic-Savic, speaking to DAZN ahead of the game.
DAZN: "Fabio Capello said you're the Ibrahimovic of midfield"
Milinkovic-Savic: "I like Ibrahimovic very much, both as a player and as a person, so I like this definition very much: maybe we are similar for the physical structure, for the technique. And then in the area I jump like him."
DAZN: "He mixed taekwondo with football, you put in some basketball?"
Milinkovic-Savic: From basketball I borrowed the takeoff, the moment when I jump to get the ball in the air.
DAZN: "Can you tell us about the Lazio starting five in the offensive phase?"
Milinkovic-Savic: In the offensive phase only one thing is important, to score: Leiva is obviously the playmaker, Luis and I are in the middle, while Tucu (Correa) goes wherever he wants, between the lines. Ciro (Immobile) is tall, he's asked to always give depth to the team, we play a lot around him. The action of the goal against Inter, for example, started from behind, on the right. After a few passes I changed the game on the left for Luis: he made the presence that he always goes back in, and since I know him very well I knew where he would put it and I found myself in the right place. Well, that's the 'moment' I learned to thank basketball. In the two games after the victory at the San Siro, we didn't play as we wanted, but we'll give everything to get fourth place. Last year we won the Supercoppa Italiana, we played and won a lot of games, but we made a mistake in the last game: this year we have to close earlier, we can't wait for the last chance.
DAZN: "Do you remember the first game where this starting five began?"
Milinkovic-Savic: Lazio vs Cagliari, when I scored for the first time after a drought. I missed the goal, and at that moment I finally removed a lot of pressure, they had already started talking about the fact that I didn't score much, but the reason is also that this year I play a little further back: for me it's not important to score, but to always give my best to help the team win. My problem is that I read a lot, I had a really bad time, but I had my teammates, friends and family on my side.
DAZN: "How did you experience the last days of the transfer market in the summer?"
Milinkovic-Savic: I read what came out in the last few days, but I knew I would stay and I was already focused on the season with Lazio. Now I'm focusing on the Coppa Italia and the league, to bring Lazio to the goal we've been pursuing for so many years.