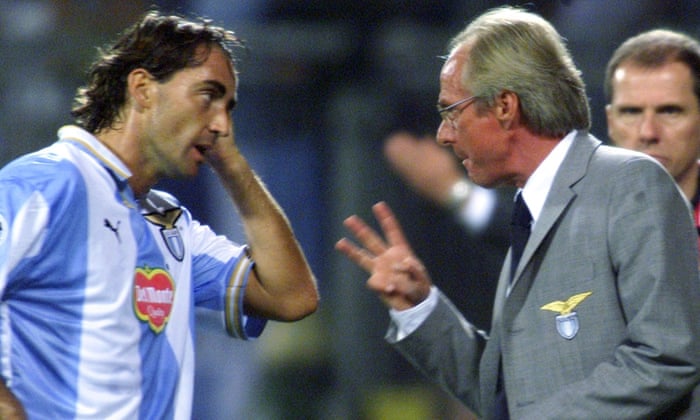 He is the great manager of the Lazio side that won the Scudetto in 2000, and thus enters by right into the history of the Biancocelesti. Speaking to Radio Incontro Olympia, Mr. Sven Goran Eriksson spoke of his time in China, of Simone Inzaghi and Lazio and their fans:
I was in China for four years and it was nice because football is growing there. The national team is still not strong, but in ten years they will be competitive. They invest a lot of money in the youth sector and they want to grow up to be a strong team. There are 60 thousand fans there in big matches, 40-50 thousand in other matches. Ten years ago football was not popular, now it is beginning to be so. The president of China is a football fan and wants his team to be strong
Speaking of his time as Lazio manager:
The day of the Scudetto was fantastic, especially the way we won. We deserved that success, perhaps even that of the previous year, in any case it was great for all those who contributed.  Dino was the coach before and after me. When we talk about that great Lazio side we have to say thank you to Cragnotti, he made everyone happy. At Christmas I said we'd win the Scudetto and neither Cragnotti nor the players believed me. We'd slowly started to make up for our disadvantage. The strongest club team I've worked with is undoubtedly Lazio, they were all champions, from the goalkeeper to the last one on the bench. The 11 starters were very strong and many of them are coaches today.
On Simone Inzaghi:
I congratulate Simone. He's doing very well, especially last year he had a great season. He's working very well, but for me it was a surprise. I couldn't imagine all this when I had him, but I don't know why. I'm very happy because he was a good boy, a great man.
On Lazio's fans:
It's always a pleasure for me to return to Rome. It's happened 4-5 times since I left Lazio and I've always found a fantastic city. The people in particular are fantastic, they stop me everywhere when they see me to thank me for the Scudetto.