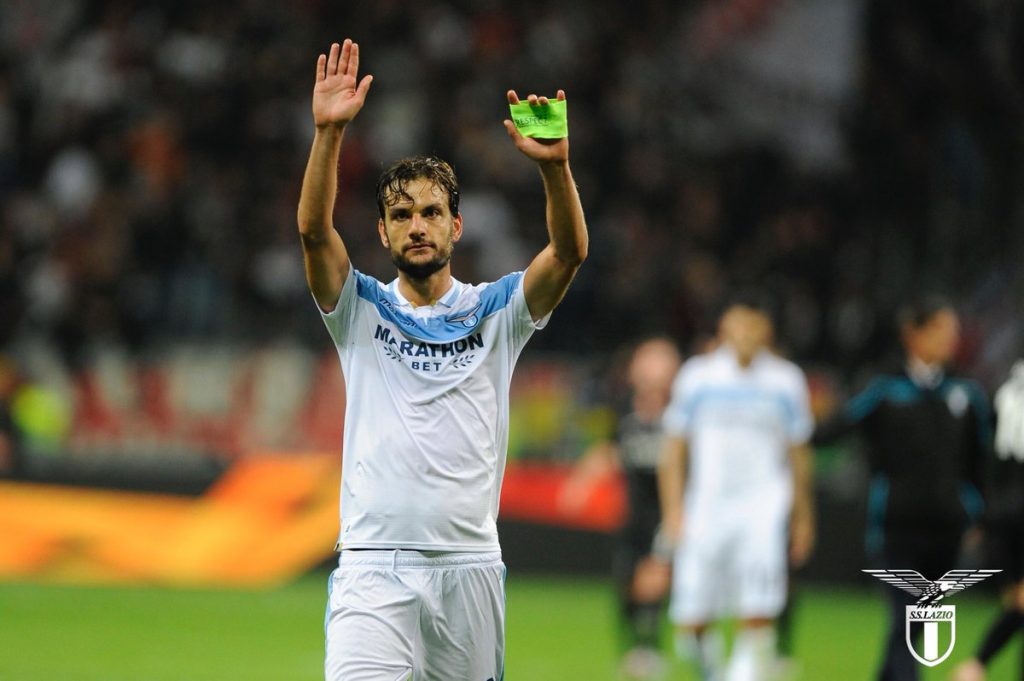 After Lazio's 2-1 defeat against Chievo, Marco Parolo commented the following on the Lazio Style Channel.
Today we didn't have the right attitude, the alarm clock only arrived after two slaps. It's not the spirit that this team needs, we often forget what we want and where we want to go. Mental strength counts for a lot in this world, you have to have another kind of humility and attitude. We also had to sweat against Chievo today, we have to just apologise to everyone. We didn't know how to do it, it's a limit of this team that I thought we'd overcome, but today it was seen again. Wednesday is a game worth a season, we play a semi-final in a tough stadium. We have to accept every that that comes to us from outside as criticism, and so we will put all that will and anger into play.

The referee? It's because of the nerves when there are little skirmishes, you realise that you're doing something wrong and you lose lucidity. Sometimes it happens, but I don't judge the referee, there was only a desire to resume the game. They hit us cold in the second half, we weren't careful and we suffered a psychological setback. We weren't playing well at all. There's disappointment and anger, tomorrow we'll be more lucid and face everything in the right way.
Parolo even stayed to talk to journalists in the mixed zone, here are his words.
Today was our fault, we were chickens. There's nothing to say: when we reacted it was too late. We had to put that spirit in from the start and then the game would have been different. In the last games we had done well, but we still missed that step of maturity that was expected. We can only apologise and work hard. We're no stronger than anyone else. If you don't approach with the right spirit, you lose against teams also lower down the table. We weren't good at giving the game the level of importance it deserved, even though the coach had warned us. It's our fault and we were wrong.

The Champions League? Mathematically it's not over, in football you never know. We need to win them all, starting on Wednesday, which will have to be a victory for us to make sense of the season. We'll have to face it in the right way. It seems paradoxical but some games we start with a different mentality, and we don't deal with them well. We seemed to have passed this step and instead it came back more than once.

The red card to Milinkovic-Savic? I don't want to say it's his fault. He's wrong, but he's the result of the wrong approach from everyone. The attitude was wrong and we got nervous from the start. I hope he will treasure this mistake, as we will go from the big falls to be even stronger. Sergej will want to show that he is important to us, that he's an added value.

Do I want revenge against Milan? I'm just talking about things on the pitch, the rest comments on itself. We have to start again and try to have a great match…