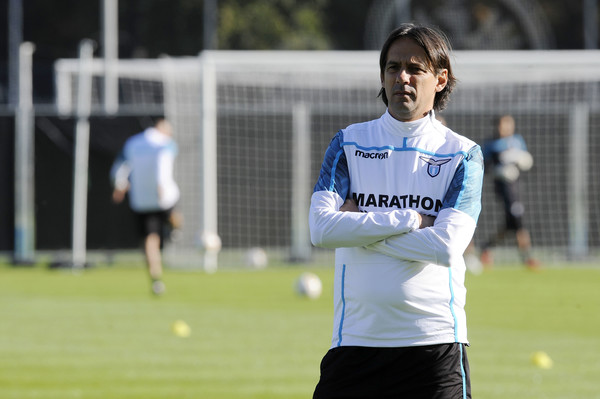 Following the 2-1 defeat to Chievo this past weekend, Lazio entered punctually inside the Formello sports center yesterday but
took to the field an hour later than they were supposed to. The reason? Before the session, a long confrontation between manager Simone Inzaghi and the team was staged; the session started at 11:30 instead of 10:30. Therefore, yes – they trained over Easter. This was not a punishment for the performance against Chievo, more so a way to get their minds off of the match and have a restart with their teammates and management in preparation for the return leg of the Coppa Italia semi-final against Milan (which will take place midweek).
The training session took place with a single group. Then Inzaghi divided the team between those who faced Chievo and those who remained on the sidelines. Among them, Lucas Leiva, who was stopped for disqualification against Chievo. He will be starting Wednesday night, most likely with Sergej Milinkovic-Savic and Luis Alberto to his left and right. Joaquin Correa is said to be OK: his ankle pain is almost entirely gone, although yesterday morning, he was not used in the scrimmage against the Primavera. Stefan Radu will be unavailable: he is not only injured but also disqualified after the red card against Inter in the quarterfinals. If Lazio progress, he will be available for the finals, as long as he can solve his ankle problem once and for all.
For the scrimmage against Valter Bonacina's men, Lazio played with just 10 men: Proto in goal; Wallace, Patric and Bastos in defense; Romulo, Lucas Leiva, Milinkovic-Savic (having seen only 34' of the match against Chievo) and Senad Lulic in midfield; and lastly Danilo Cataldi in support of Pedro Neto in front. The final result was 3-2: two goals were scored by Milikovic-Savic and the other by Lulic; both goals were scored by Nicolò Cesaroni for the Primavera.