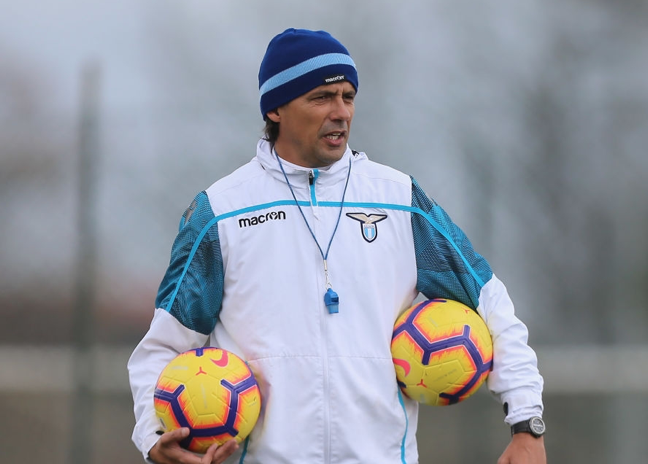 The time for celebration for Lazio is already over, as they begin training for their next game in Serie A on Sunday, Sampdoria. Luis Alberto and Milinkovic-Savic will both be absent, due to their suspensions following their red cards against Chievo last week. The Serb was also injured in Lazio's visit to the San Siro yesterday, with an unnatural twist to his right leg, however he reassured reporters that he was fine. It will be evaluated by the clubs doctors throughout this week, and his return can be better estimated before the weekend. Radu is also injured following his short-lived return to the pitch against Chievo, which caused him to be substituted due to an ankle injury.
At the training with Inzaghi this morning were only the players not employed in yesterday's victory. A mini grouped containing Wallace, Marusic, Durmisi, Patric, Badelj, Neto, Jordao and Cataldi. Also present was some Primavera players, including Kalaj, Scaffidi, Baxevanos, Zitelli and Bianchi. Tomorrow the team will start the real preparation for the trip to Genoa.
There are more options in the defence, with Sunday's game looking to contain a back three of Luiz Felipe and Bastos, either side of Acerbi. Either Romulo or Marusic (with Romulo the more likely candidate) to start on the right, Lulic on the left, with the middle containing Parolo and Cataldi, either side of Leiva. Badelj hopes to play, but is disadvantaged due to his role as a mezzala. Up front is Immobile and Correa or Caicedo, both fit and in good form. The second round of training begins tomorrow morning at 11:30am, and this is when the first tactical tests will begin.