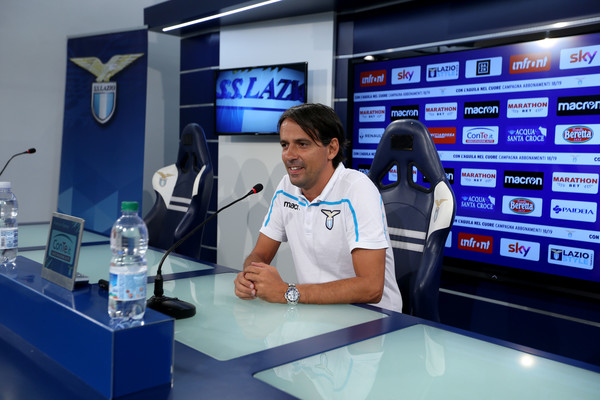 Last night Lazio had a great result at the San Siro to secure their place in the Coppa Italia final. At the press conference was a radiant Simone Inzaghi:
"A deserved victory that could have been even bigger. Honour to the guys. It was a game of personality and teamwork. Now we've reached the third final in three years. Teams with other expectations didn't make it, but now we'll think about it on 15 May. To prepare for this game I watched the recent Serie A game against Milan that we didn't deserve to lose. This evening Reina started to stop everything, but we were very good at shooting and suffered almost nothing."
On Lazio being good physically:
"Yes, it's true. In the first half we probably should have scored after Bastos and Correa's chances. We played good football in a fantastic stadium that helped the players on the pitch".
On a new start:
"I look back and hear the criticism, I listen to it, but I think about the two fifth place finishes, the record number of goals last year, the derby victories. Unfortunately you have games like the one against Chievo in which you are only 10 men on the pitch since the 30th minute, and in Serie A when you're a man down you lose 9 times out of 10. I've been lucid. I was worried about my players but I knew we'd been there before. I was sure we'd have a great game. I didn't know if we would win, but with guys so responsible I knew we'd have a great game".
On rebuilding everything in two days:
"We will face our third final in three years. With such a large group there was nothing to rebuild, zero. We simply had to pick up the pieces of a defeat that came because we were down to 10 men after only 29 minutes. I showed the guys the matches here at the San Siro against Inter and Milan and I was sure we would create a lot. I was hoping that Reina wouldn't be the same. Instead he was very good, but then so was Correa".
On the second half of the game:
"I told the guys during half time to keep it up. In the first half we had given away a few corners, but we felt like we could score. I asked them to keep their heads clear because that's what they needed to do with this crowd".