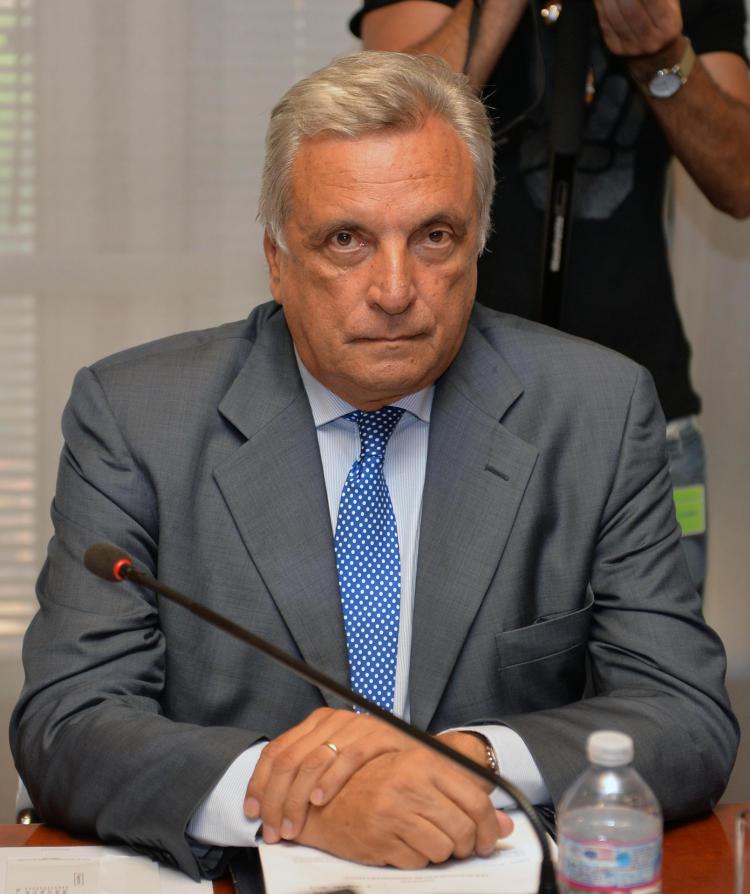 A spokesman from Lazio spoke to ANSA on Thursday following Lazio's Coppa Italia win over Milan, here are his words:
"Lazio distances themselves from these events, which have nothing to do with sport and instead part of a political situation. You don't mix the two situations, otherwise you do what some media outlets are doing: it's not true that Lazio are nostalgic fascists. Making all of the weed a bundle is a fascist mentality. If there has been, then these songs have been overwhelmed by the rest of the public there and the referee hasn't heard anything. We are an injury party, the damage of these minority groups fall on the team and on the fans, the vast majority of Lazio fans don't accept this behaviour."
Arturo Diaconale, head of communication at Lazio, spoke to Radio CRC. Here are his words on Milan vs Lazio, talking about facts both on the field and off of it:
"The President, Claudio Lotito, implements a corporate policy inspired by the need to take appropriate steps, which doesn't lead to collapses or imbalances.  Turnover must be high, but balance sheets must also be in order. Lotito has carried out a project that has been perfected over the years and that has found great interpreters, from the Director of Sports Tare to Simone Inzaghi. The coach is taking Lazio to a level only reached a few times – and occasionally – by the team. The President's project is giving great results, he has the ability to overcome incidents on the way caused by little experience. The team can deal with anyone.
Diaconale also joked about one of the market rumors that has been circulating in recent weeks:
"Correa likes Carlo Ancelotti? Correa also likes Lotito and Lazio. As a fan, I'd keep him."
Finally, he spoke about the incidents that occurred before, during and after the Milan vs Lazio game:
"Last night's gestures are a consequence of the lack of some civic education in society. There is physical but above all verbal violence. However, it doesn't seem to me that yesterday there were songs and other shameful gestures. I would make a distinction between politics and football, these are two things that should not be intertwined. If there are groups that want to express their political ideas, let them do so in accordance with the law. Yesterday Lazio recalled on the values from which it was born, which are values of sport. It must be acknowledged that the infiltration of politics into football dates back to the 1970s, and very little has been done against this politicisation of the Curva. Educational action is necessary, not only repressive. The media attention feeds these shameful gestures, they should be ignored."