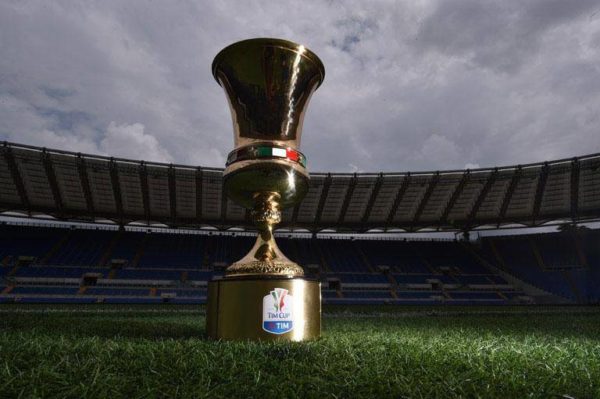 All the information regarding the purchase of tickets for the Coppa Italia final between Atalanta and Lazio has been published today, with the game being played on the 15th May. La Dea has been drawn as the home team, and their fans will have the Curva Sud and Distinti Sud sectors, as well as the Tribuna Monte Mario. The Biancocelesti fans, on the other hand, will be able to buy tickets for the Curva Nord, Distinti Nord, and Tribuna Tevere. Here's everything you need to know:
The price of the tickets are:
€130 for the Tribuna Tevere (under 16s have reduced a ticket price to €70)

€50 for the Distinti Nord

€35 for the Curva Nord

50€ for non-ambulatory and disabled people up to 100%, with an accompanying person.
The tickets will be on sale from 12 noon on Monday 29 April 2019, please note that all tickets will not be transferable. The sale will be divided into 3 phases:
1 – From 12 pm on 29th April until 10 am on 3rd May, there will be the first priority for subscribers who can present the digital title on which the subscription is loaded on the site sport.ticketone.it. Or they can buy the ticket in the special points of sale, indicated on the official website of Lazio.

2 – From 12 pm on 3rd May until 6 pm on 6th May, there will be a second priority for those who join the various initiatives of club loyalty. In the case of Lazio fans, it is valid for holders of the Priority Pass and following a specific promotion of the club you can buy tickets exclusively at a Lazio Style Official Store. In addition, from 12 pm on 5th May until 6 pm on 6th May, there will also be a short sale for supporters of Lazio with the card "Millenovecento".

3 – From 12 pm on 7th May, there will be a free sale of any tickets remaining, where the manner of sale will be communicated later.
Fans with disabilities who have a 100% disability certificate and need continuous assistance (shown on the disability certificate) can purchase tickets from 12 pm on 2nd May until seats last (the total number of tickets is 100: 50 disabled + 50 accompanying adults).