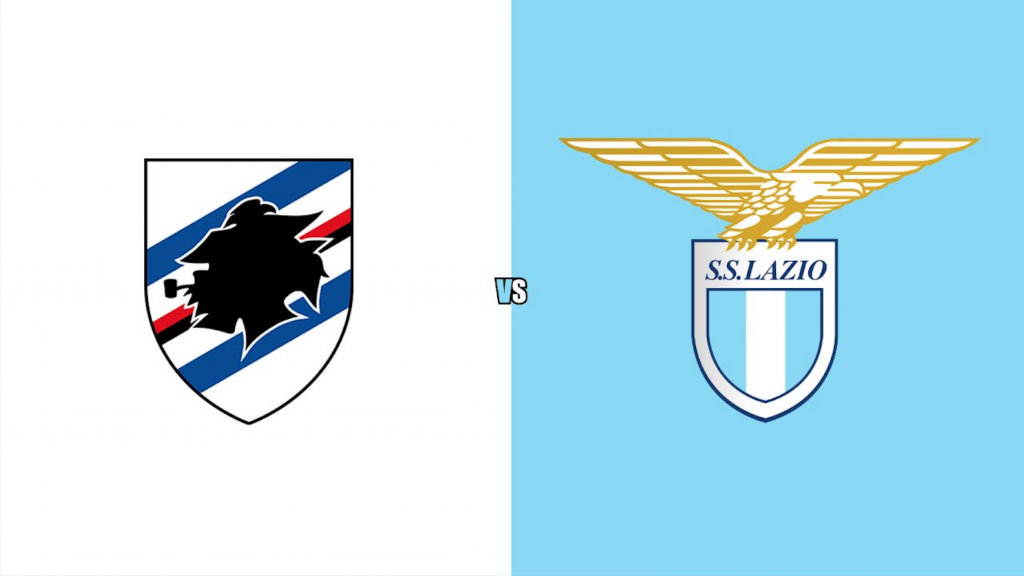 Following Lazio's huge Coppa Italia Semi-Final victory over AC Milan, (which sees them through to the final where they will face Atalanta) they now return to play Serie A football in their race for Champions League qualification. Although they dropped some big points against mid to low table teams the race isn't over and this game was very important for Simone Inzaghi's men.
The Biancocelesti started off very strong playing a very high pressure game. It only took two minutes before Lazio capitalized. Sampdoria defender Omar Colley couldn't handle Felipe Caicedo's pressure and coughed up the ball. The Gambian defender was able to catch up to Caicedo but the Ecuadorian is known for his strength as he shrugged off Colley and slotted the ball past Sampdoria goalkeeper Emil Audero. Lazio's immaculate start to the game didn't end there. Around fifteen minutes later Caicedo pounced on another opportunity as a cross was sent in by Romulo and the Ecuadorian made no mistake flicking the ball off his head and into the back of the net to complete his brace with just under twenty minutes played. Things started to get worse for Sampdoria, just as the first half was about to end Sampdoria midfielder Gaston Ramirez was sent off after receiving a second yellow card. Upon further review of the foul he was accused for, it looked like match official Fabio Maresca was completely wrong but the call stood and the Uruguayan was sent off.
The second half started off well as Lazio kept putting on the pressure. A big chance came in the beginning of the half when Romulo had a clear chance to send it across goal for Senad Lulic to tap it in but instead he decided to take a shot at a goal; which was selfish of him but wasn't a bad effort at all as he struck the post. It wasn't until about twelve minutes in when the momentum completely shifted in Sampdoria's favor. A cross was sent in and Francesco Acerbi could've done better as his effort to head the ball out ended up going backwards and falling perfectly onto the foot of the 36 year-old Serie A top scorer Fabio Quagliarella who slotted it past Thomas Strakosha. Even though Sampdoria were a man down and a goal down they seemed to have taken control of the match. Sampdoria's attitude completely switched as they started putting so much pressure that they looked like the team to equalize and even take the lead in this match. Sampdoria's closest chance to an equalizer came just a few minutes after Quagliariella's goal as Nicola Murru took a very powerful shot which fortunately for Lazio struck the post hit the back of Strakosha's head and went out for a corner. Even after fifteen minutes of relentless pressure from Sampdoria, Lazio were able to hold on and the pressure started to die down and Lazio finally seemed back in control. Lazio did have many opportunities to put the game to bed but just couldn't produce the final product. From Ciro Immobile's selfish decisions on the counter-attack, to him striking the crossbar on the freekick, to Joaquin Correa all alone against the goalkeeper just for the Argentinian to run straight into him, Lazio just couldn't seem to score. In their efforts to defend the lead, Lulic received a yellow card meaning he will be missing Lazio's big clash against Atalanta next weekend.
A sigh of relief for all Lazio fans when the Biancocelesti won the freekick in their defensive third, cleared the ball only to hear the lovely sound of the final whistle. Lazio come away with all three points and jump into 7th place passing Torino. This is going to be a tough month for Inzaghi's men but there is still a chance for the Biancocelesti to qualify for the Champions league.