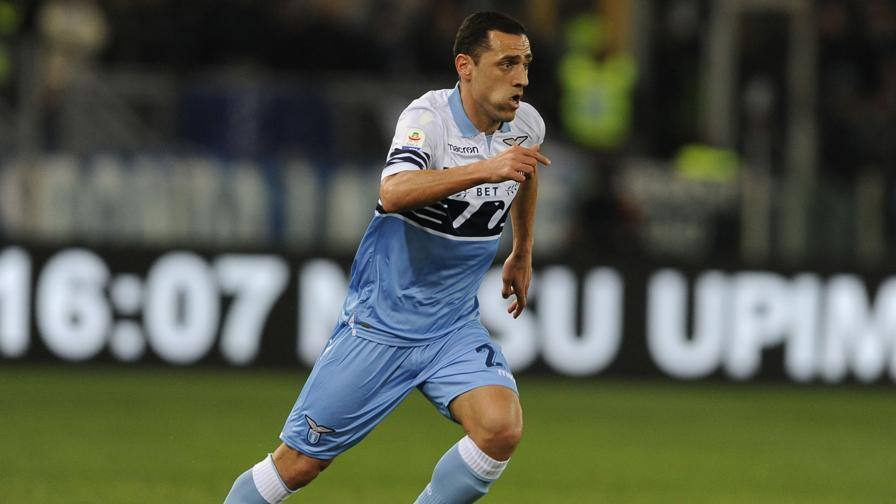 Excellent test again today for Romulo, a sure thing on the right wing for Lazio that today also provided an assist for Caicedo's second goal. At the end of the match against Sampdoria the biancoceleste winger was interviewed by Sky Sport, commenting: "Champions League? As long as there is hope we believe in it until the last match. Today we took an important step towards our goal, we got back in the game, we hope for a draw in the match between Milan and Atalanta. We relaxed a little after the expulsion of the Samp player and they almost equalized a game we thought we had already won. Nice to see how this team reacts despite the important absences of Milinkovic, Luis Alberto, Immobile. We are a nice group, we have played a great game. Atalanta next week? Surely it is a play-off, I don't know if the teams won't play to the maximum to not give hints for the final of the Coppa Italia. It will be a fun game, we will give our best to reach our goals as soon as possible ".
Romulo also spoke with Lazio Style Channel: "Victory was important, but I feel bitter about the post but it is part of the game. I'm happy for this victory that allows us to keep fighting. The whistles of the fans? I was smiling not to joke with them but to say to calm down, in the end this is a sport. In part I like it though, because it means that I had a good time with Genoa, maybe that's why the fans were angry with me (laughs). Victory today was very important, if we had lost today we were out of the race with nothing else to say. Now we are there again and if anyone in front of us stumbles we will be there. We have a strong group: today Luis Alberto, Milinkovic-Savic, Immobile, and  Luiz Felipe did not play but Catadi, Caicedo, Parolo, and Wallace performed very well.  Next in the match? It is a direct confrontation with Atalanta, indeed very direct. We will play with all our strength. A victory next Sunday means so much for our season and our goal".
source: lalaziosiamonoi.it
If you like what we do, support us on Patreon. We ask for just the price of a cup of coffee each month to help us cover the costs involved with running the website!
Follow us on Twitter!
Like us on Facebook!
For more reports, exclusive news and features, visit our homepage!