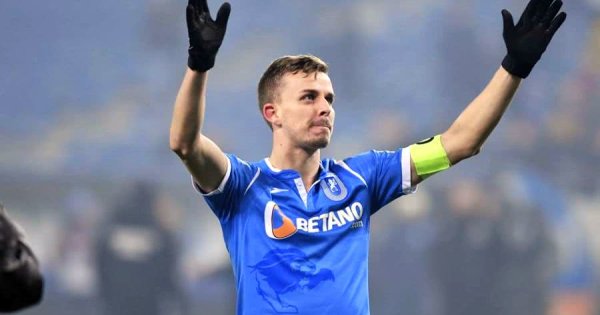 Lazio are looking for an alternative to Senad Lulic in the left midfield position, with one of their targets being 26-year-old CS Universitatea Craiova captain Nicuşor Bancu.
The investment into Riza Durmisi hasn't paid off, and Jordan Lukaku has been missing amongst the starters since his failed transfer to Newcastle in the Winter Transfer Window. Bancu was exclusively interviewed by La Lazio Siamo Noi; below are his words.
Lazio? Ask the club. I don't know anything about this offer. I can't talk about something that I'm not sure about. Lazio is a big club, well-known here in Romania. Stefan Radu plays there, they have an important history.
The 26-year-old Romanian seems ready for the rise in his career, being a very versatile player who can play in multiple different positions, as pointed out by Gheorghe Craioveanu, a former player for Villareal and Getafe, as well as the current President of Bancu's club Craiova. Here are his words to Telekom Sport about the player.
The club is asking for €3 million for Bancu, but he's worth more. PSV were interested last year. I think that for a player like Bancu, who can play both as a left midfielder and a full-back, you can earn even more.