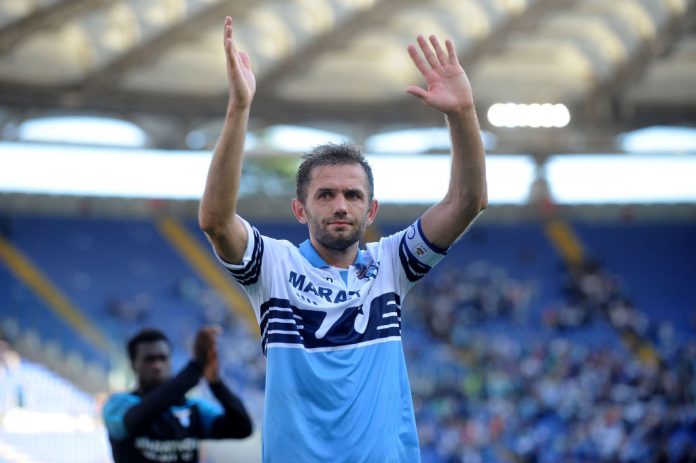 After Lazio's 2-1 away victory over Cagliari the team's focus has quickly shifted back to Atalanta and the Coppa Italia Final on Wednesday. Senad Lulic sat down with Lazio Style Channel after the win to talk about the upcoming final.
"The three points were very important. But we didn't have a good season, there is room for improvement. Above all the advantage must be managed better, we risked to equalize it.

Our last performance will not be enough for Wednesday, more is needed to win the final. We will prepare for the best; Atalanta has had a great season.

My performance? We are at the end now; it is normal to be tired. We will give our best to conclude well. With the coach we had not agreed on any change, we are all ready for Wednesday. There is no need to charge for a final, just the game. A trophy will be played: if you are not excited for the final I don't know when you are.

This past weekend, the important thing was to get the 3 points, we will see what we will need but what we want is to finish the season in the best way. It wasn't a perfect match, we had to manage the advantage better because in the end we risked a draw. We have to be better than that.

I don't think anyone today was already thinking about the final, it was important to win and now we will be focused on Atalanta.

How to prepare for a final? I think everyone gets ready in their own way; you just need to know that there's a trophy up for grabs. We are all ready for Wednesday.

The defeat in the Serie A against Atalanta can be helpful, we will analyze the errors and try to improve the things we did wrong, taking advantage of the opportunities that we will surely have.

Now it is important to recover our energy and be ready for the final, we know how to play because we have precedents, and we also know how to win."
One thing will be for certain, the Bosnian captain will do everything he can to win the Final and fire up his teammates throughout the match. This will be the fourth Coppa Italia Final Lulic has played in with Lazio as he hopes to bring a second Coppa Italia to Rome for the Biancocelesti.