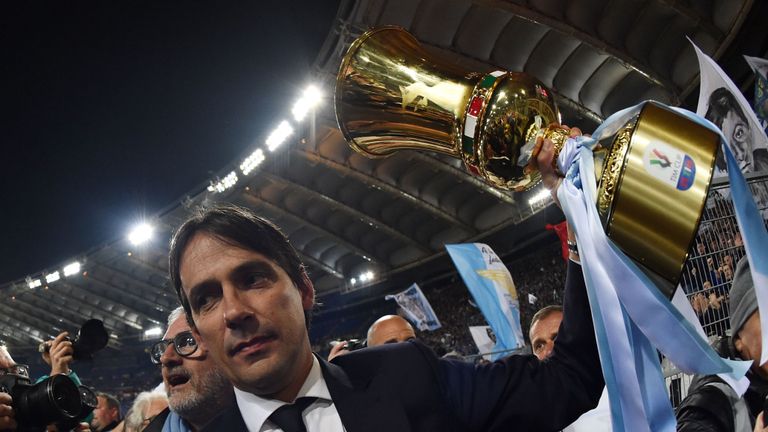 In the past three seasons that Simone Inzaghi has been in charge of the club, the Italian has made it to three Coppa Italia finals, winning twice and losing once. This is a terrific record, portraying the success he has had with the Biancocelesti. After securing the 2018/19 Coppa Italia yesterday in a 2-0 triumph over Atalanta, the judgment of Laziali – including Lazio management – of manager Simone Inzaghi has changed for the better.
With just a year remaining on his contract, Claudio Lotito and management are looking to extend Inzaghi's contract. As a result, there is said to be a meeting booked between the two individuals, as several aspects need to be reviewed and discussed before anything is agreed upon; for the manager, his salary is the main talking point.
Inzaghi's name has been circulating on the market for quite some time now, with the top sides in the Serie A – such as Juventus – being interested in acquiring his services. However, Simone always shown a particular attachment to Rome and the Biancocelesti colors. This is why as it stands, there is no reason to believe the speculation of him leaving – Lotito will surely match his demands, especially with the Supercoppa Italiana and Europa League secured for next season.