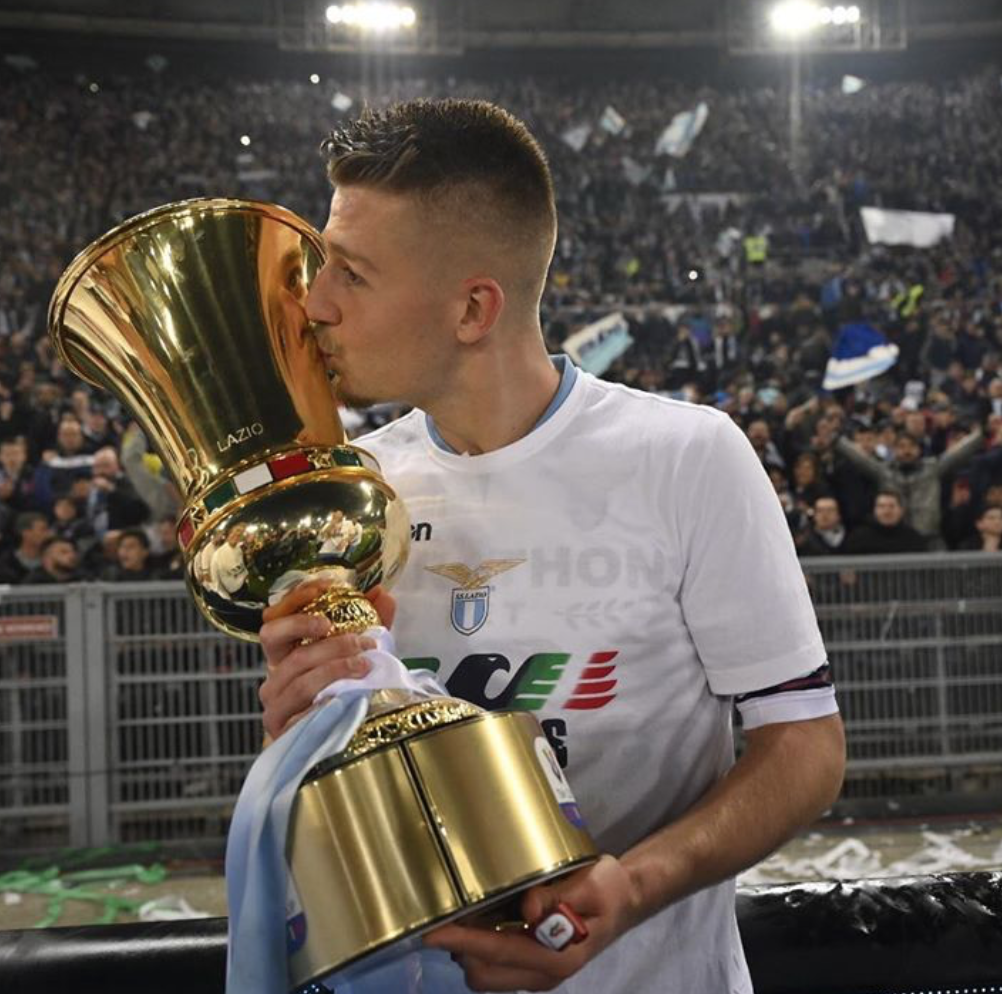 Sergej Milinkovic-Savic, who started the match from the bench, was substituted into the match in the 79′. Just three minutes later, he had scored the game-winning goal off a corner with his head. An immediate impact, at the end of the Coppa Italia final against Atalanta, the Serbian was interviewed by Lazio Style Channel. 
This victory is not for me nor for Correa, it is for all of us who have played in so many matches to get here. A very game with Atalanta, we deserved it.

Milan? Yes, it was hard for me to recover after the injury to my knee and ankle, but I did my best with the medical staff who prepared me for the game. Simone let me in and it went well, it was after Milan that I was preparing for this match.

There was so much tension, in the first half it was tough. In the second half they were expected to do well, but we made two goals in five minutes that killed them, then we closed the match well.

My friends? They were all in the Tribuna Tevere, I hope they had a good time. We had a free day the day after this victory, and spent a good time togther. However, we will immediately start preparing the match against Bologna.

Immobile? People only look at who scores what goals, we must also look at who works behind him. It didn't matter who scored: Today, Tucu and I did it, he will do it next time. If someone makes comments on this, it is because they don't understand football.