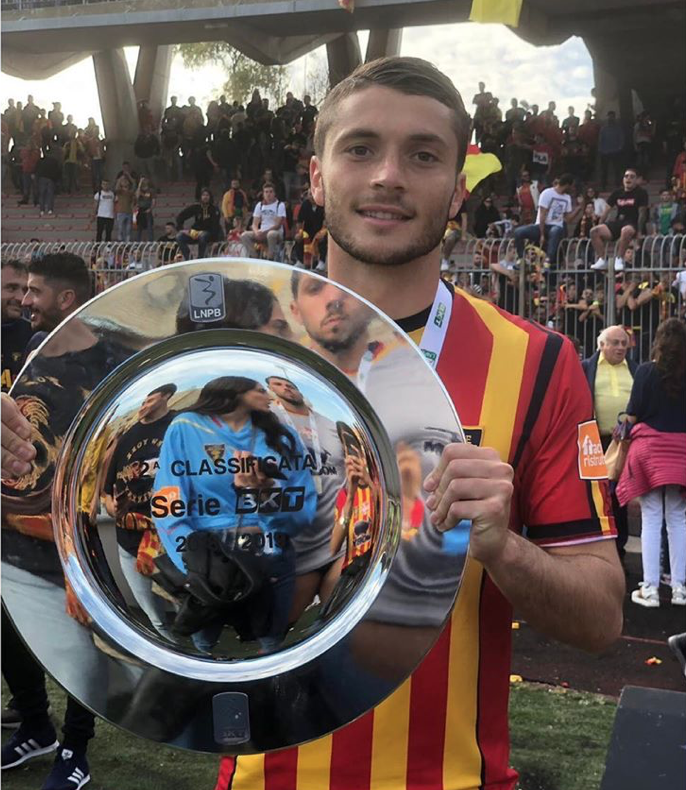 A fabulous season for Lecce, who have returned to the Serie A thanks to acquiring 66 points and finishing second in the Serie B. An interesting fact about their journey, starting from the manager of the team to the players, there is a Laziale presence. Firstly, former Lazio midfielder Fabio Liverani is currently in charge, and secondly, Simone Palombi – who is owned by the club – was on loan this past season to assist Lecce in earning promotion to the top flight of Italian football. The 23-year-old scored eight goals throughout the campaign in 29 appearances, making him the joint-third highest goalscorer for the side. To discuss his future was his agent Andrea Manfredonia as he spoke to Radiosei.
It was a positive season, it's not often that you get promotion like Lecce did. Simone was instrumental in many occasions. In the second half of the season, he had an ankle problem that slowed him down, but all in all we are very happy. We are behind this player who has grown and improved from all aspects; his growth is there for everyone to see.

Lazio followed him a lot. We talked with Igli Tare and are very happy with what he did in Lecce. Also at Ternana he did had a great campaign – the boy's value has certainly grown and increased.

Simone was on loan with Lecce until this summer on a buy-option, with a buy-back option. Therefore, there is a possibility that he could continue playing for Lecce in the Serie A. However, it would be necessary to understand how to manage the contractual situation.

The figures? These figures are much lower than the current assessment of the boy. Lazio will miss him if he is not to come back to the club, but it is necessary to understand what will be better for his growth path.

Space at Lazio? After such a great season, he must ride the positive wave and continue what he did this year, he must have continuity. It could be at Lazio or another club. We must also understand if there will be changes to Lazio or Lecce. The important thing is that he can continue to grow.