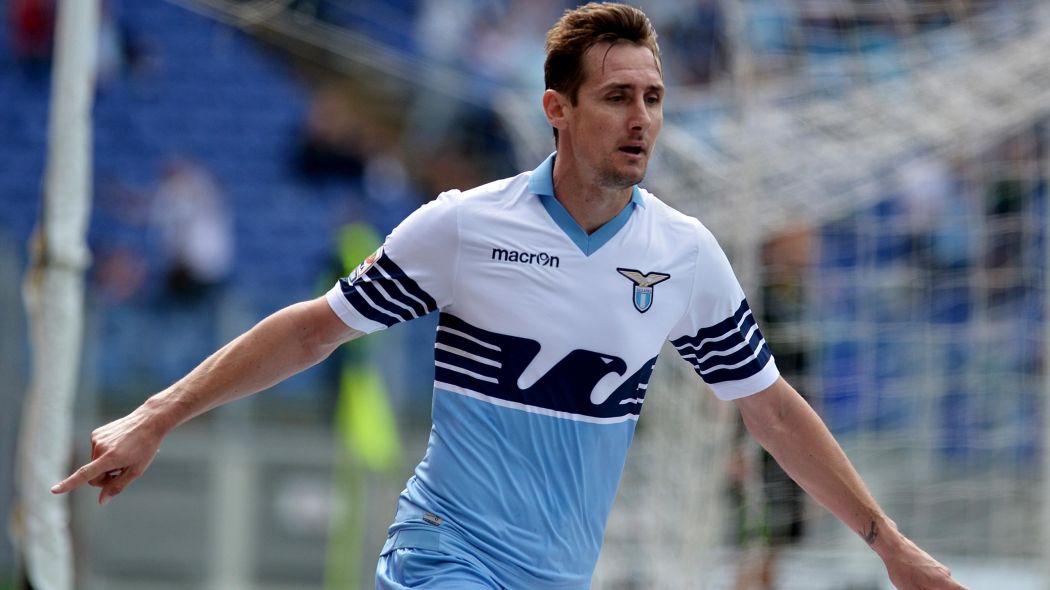 Former Lazio and Germany striker Miroslav Klose turns 41 today, and the numbers from his career alone show his greatness: 259 goals throughout all his clubs, and 71 with Germany, a record number, three higher than previous record holder Gerd Muller (68). He also is the best goal scorer in the history of the World Cup with 16, one higher than former Brazil striker Ronaldo, an incredible achievement for any centre forward. He played in four World Cups between 2002 and 2014, winning one and being the runner-up in another, showing his importance to the the German national team.
When he was 33 years old, and had left Bayern Munich, the German decided to move to Lazio, his final club and the one he would appear for the most in his career. With 171 appearances and 63 goals, he became an important figure for the Biancocelesti and would help the club to a Coppa Italia in the 2012/13 season. However, there is more to Klose than just numbers. He was a wonderful example both on and off the pitch, being a great professional and an inspirational role model for any footballer to look up to. Now the coach of the Bayern Munich Under 17's, it won't be long before Klose is a strong and respected manager, and a legend on the bench as well.
From everyone at The Laziali, Buon Compleanno Miro Klose!