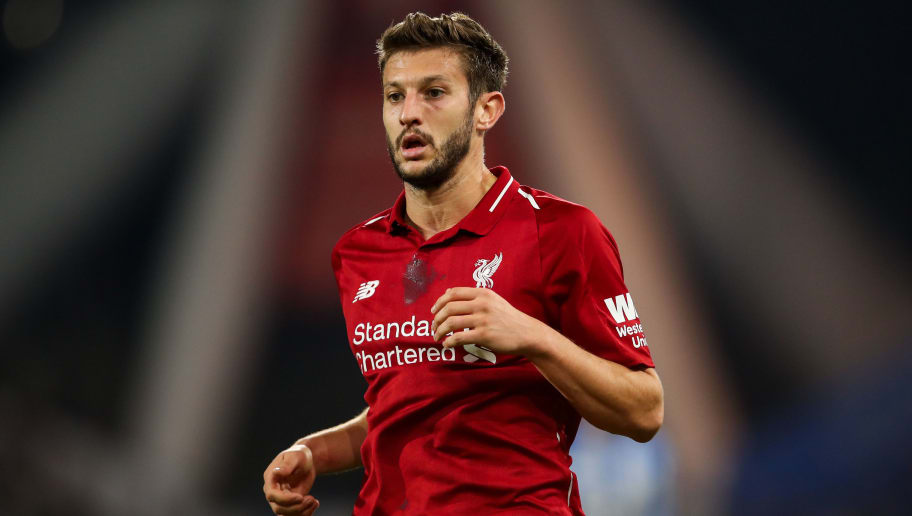 It is no secret that Sergej Milinkovic-Savic could have just played his final season for Lazio; as rumors linking him with a move to Juventus have heated up once again and, this time, it appears as though the Serbian will be moving clubs. What this means, however, is that Lazio will have funds to reinvest in all areas of the squad but will need a new talented attacking midfielder who can, in part, fill the void left by Sergej.
The latest reports from Radiosei's press review state that it is Liverpool midfielder Adam Lallana who is near the top of Igli Tare's wish-list.
Lazio has had great success with Liverpool players in recent years; both Luis Alberto and Lucas Leiva signing for the Biancocelesti for a small fee and turning into really important squad players in Rome. Therefore, it comes as no surprise that Tare is once again hunting in the North West of England and has had his eye caught by the England midfielder.
Lallana may be reluctant to leave Liverpool but with funds reinvested from Sergej's potential departure, the Biancocelesti may be able to do enough to secure this important transfer. Lallana is a similar midfielder to Milinkovic-Savic; good at running into channels and supplying a solid final ball. It would not be a like-for-like replacement and would not necessarily fill the void but it would be an important step in the right direction.